This post may contain affiliate links, which means I may receive a small commission, at no cost to you, if you make a purchase through a link!
Twelve Hours on the Block by Jerry Harwood is here.
TWELVE HOURS ON THE BLOCK
A New Direction For Jerry Harwood
Set for release by Three Ravens Publishing and available through all channels internationally in Ebook and Print Format!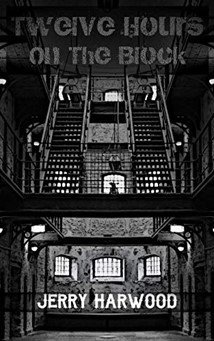 Eli hoped to do his time and get back to living life outside prison. However, that hope faded when he watched a prisoner rip a guard's heart out and toss the body over the railing onto a funeral pyre of burning mattresses. The landscape of the prison begins to change as more and more strange characters strive for dominance in the anarchy that follows. Eli and his new friend, Tay, must navigate the chaos as the gods of the Aztec creation story emerge over the next twelve hours on the block.
More From Jerry Harwood: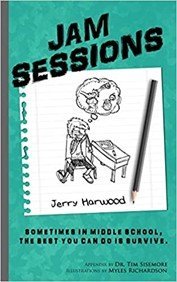 Meet Phillip. His mom relocates him to a new school in the middle of the school year. Things do not go well. Phillip lands himself a trip to the dean of student's office when he tries to forge his mother's signature. Maybe if he spelled her name correctly it would have gone better. Phillip also finds himself having more and more anxiety. And the song some bullies are singing is certainly not helping: Phillip Willip, Puddin and Pie. Got a bad grade and made him cry. There is one class Phillip has that is going well. It is with Mr. Filter, who starts each day with a writing prompt. These "jam sessions" allow students to be creative and enjoy writing. Phillip writes about being a basketball on a soccer field. Another day he writes about receiving two dragon eggs in the mail, one for himself and one for a particularly cute girl. But will Phillip ever be able to make his real life go as well as his Jam Sessions?
ABOUT THE AUTHOR:
Jerry Harwood was born in Ooltewah, TN. His mother was an elementary school teacher and he spent his afternoons reading books in her classroom or the nearby library. He currently is a writer, which makes sense based on the fact you are reading this here. He has experimented with other occupations: camp director, program director at a counseling center, college professor and middle school teacher. Jerry has backpacked through Europe, taught in a Ukrainian University, worked in Rwanda after the genocide, is a first responder, sort-of remodeled a VW Thing, and has a love for Cherry Coke Zero that is only surpassed by his love for his wife, six children, and grandson. More info about Jerry can be found at www.jerryharwood.com.
To request additional review copies or an interview with Jerry Harwood, please contact Mickey Mikkelson at Creative Edge Publicity: [email protected] / 403.464.6925.   
Have you read this novel? Want to get your book feature? Contact me! Also, don't forget to check out my feature on Feedspot's Top 100 YA Book Blogs!