This post may contain affiliate links, which means I may receive a small commission, at no cost to you, if you make a purchase through a link!
This post is all about the 10+ Barbie-Inspired Outfits and Accessories.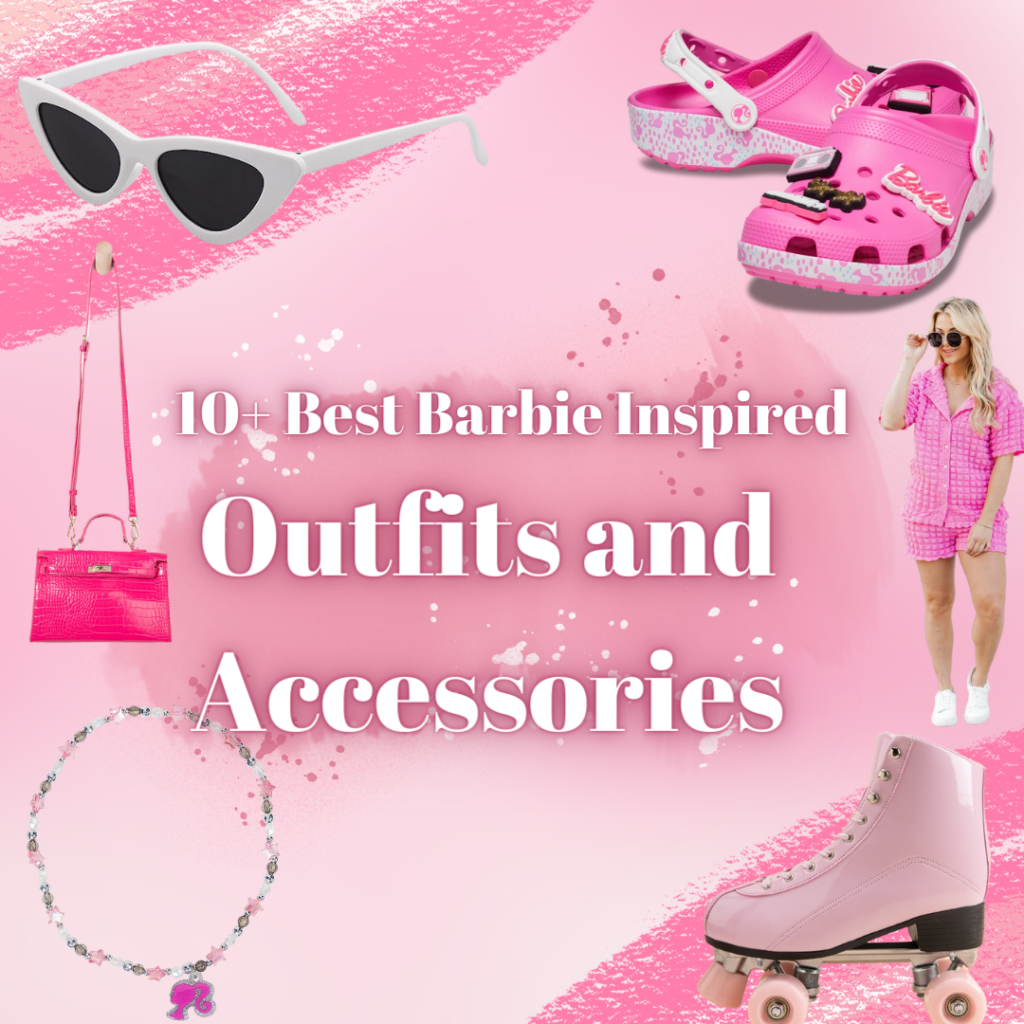 I have to say I am so excited about the Barbie movie. It looks like it is going to be epic with Margot Robbie and Ryan Gosling. I am even more excited about all the Barbie-inspired outfits and accessories I have seen all over the Internet. It is everything pink, and I am here for it.
There are so many epic Barbie-Inspired outfits and accessories, so I decided to put together a list of my 10+ Barbie-Inspired Outfits and Accessories to show you all.
Be sure to leave a comment if there are Barbie-Inspired outfits and accessories you love!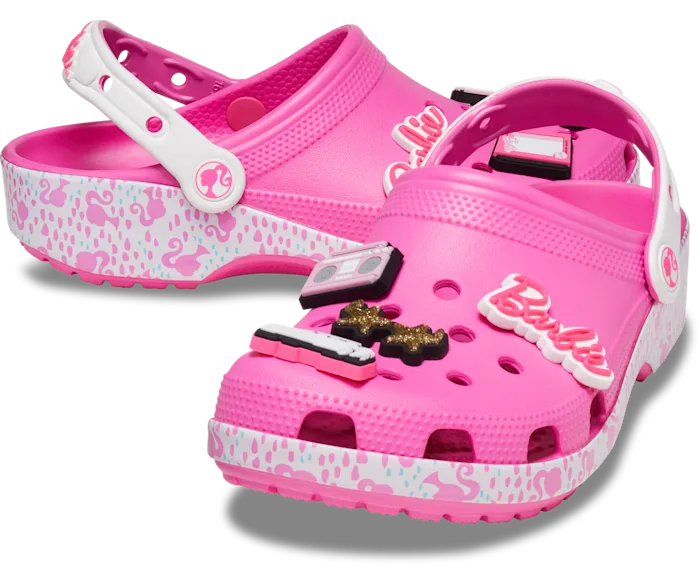 I adore these Crocs! I love the bright Barbie-inspired design, and I love how they scream Barbie. As you all know I love Crocs and I could not resist getting a pair of these.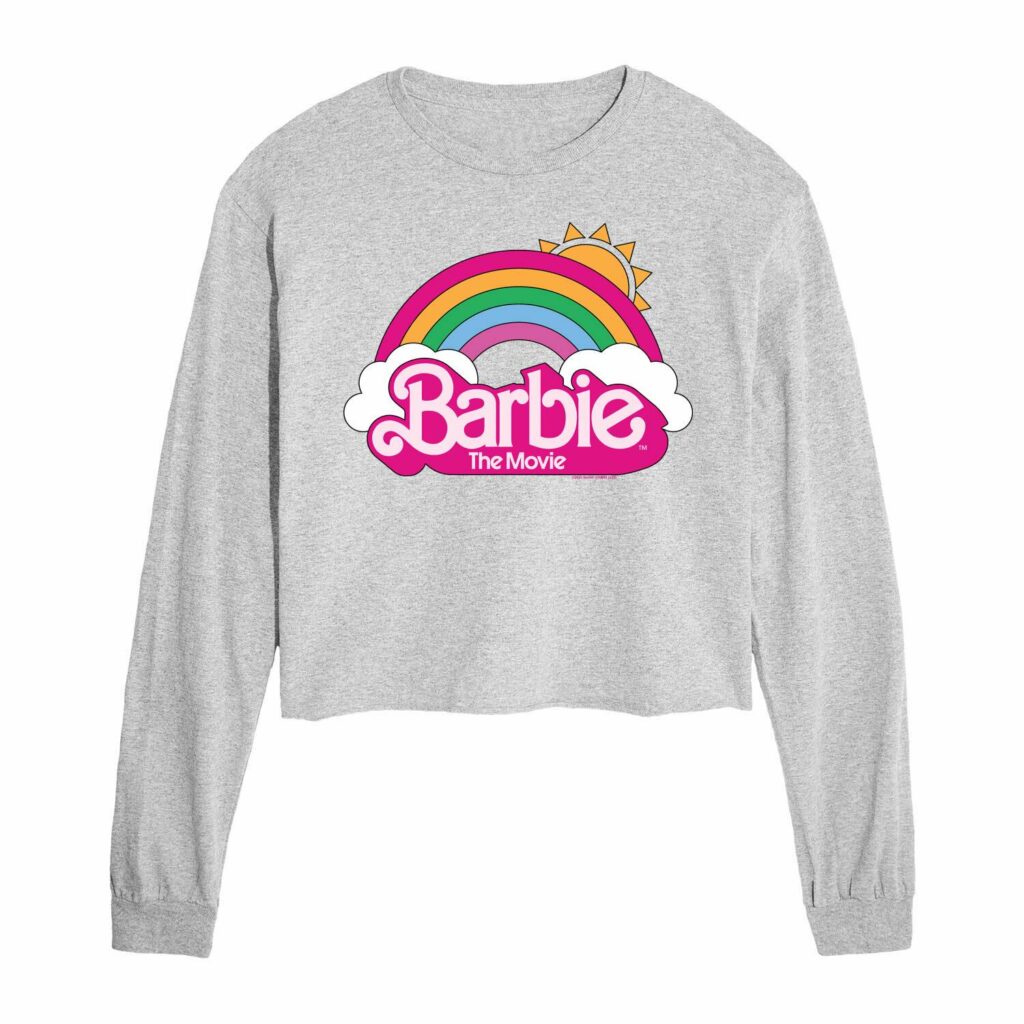 This crop sweatshirt is super cute with a pair of jeans. I love the simple, classic design. It's under $25, too which is another plus!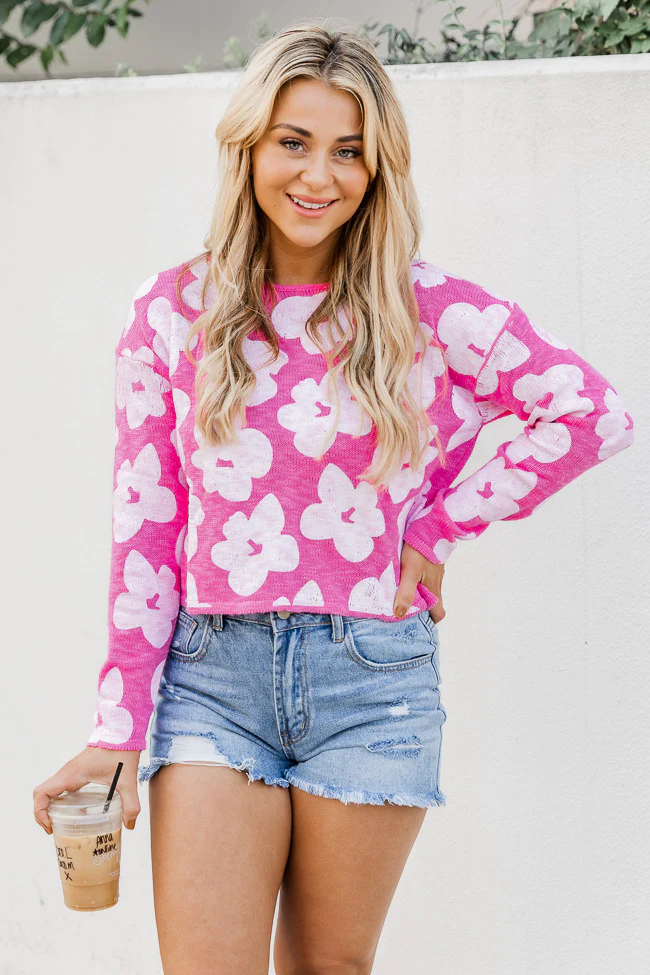 I love this pink sweater! It is definitely Barbie-inspired with the hot pink hue and a floral print. You can pair this sweater with a pair of jean shorts or pants, and you are in the Barbie club!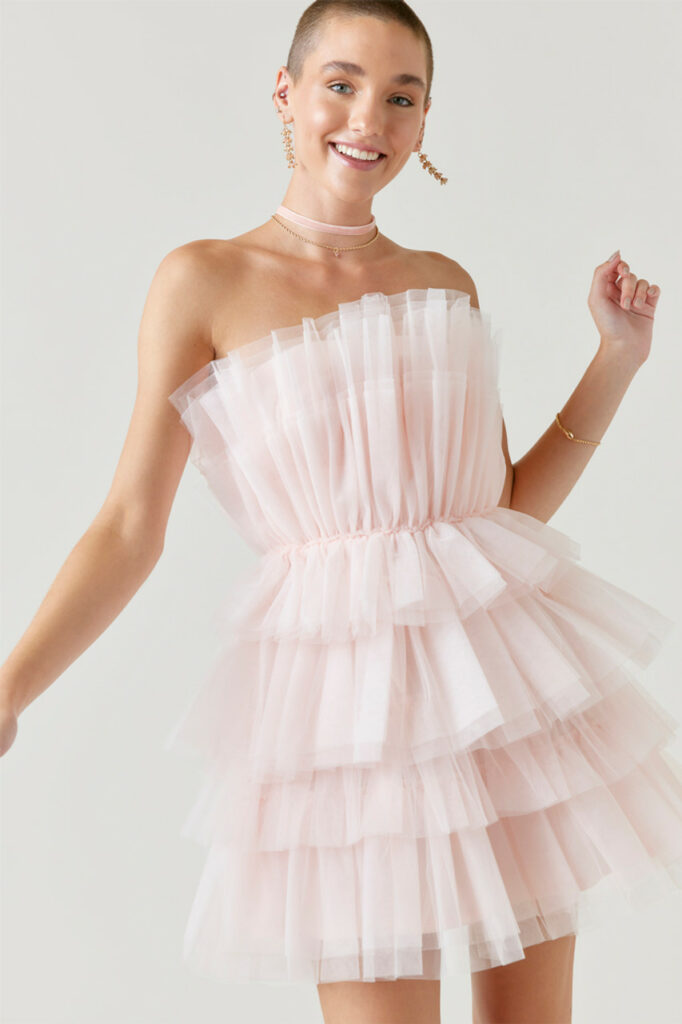 I love this dress! The tulle design is feminine but also trendy. I also love how it reminds me of an outfit Barbie herself would wear. If you pair this with a fun pair of sneakers, flats, or heels you'll be ready to go. I also think a cute denim jacket would accessories this look great.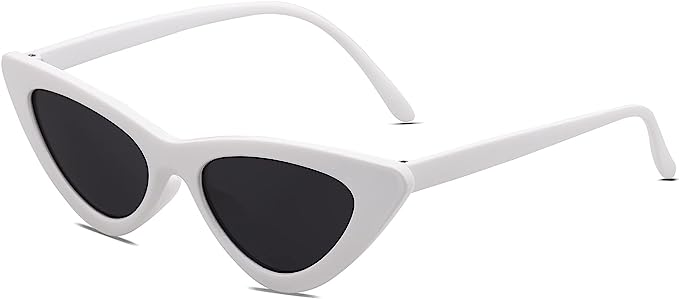 I love these sunglasses! Yes, they scream Barbie-inspired, and I'm here for it. They are under $15 too, making these a 'must' accessory right now.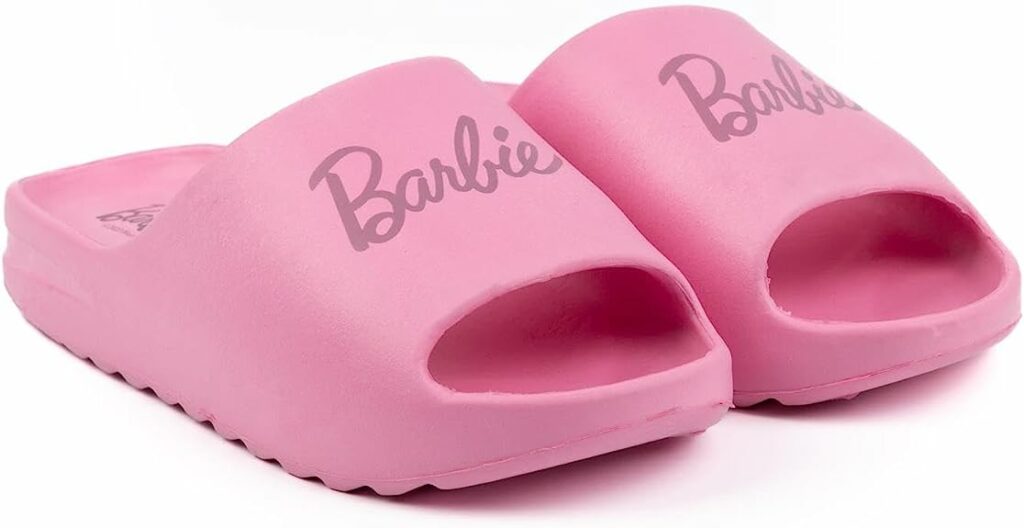 These pink Barbie slides are great for a beach day or for a fun summer day. If you want to be casual but still be in the 'Barbie-inspired outfit' trend these slides are for you. You can pair these with a pair of jeans, a sundress, or with your workout attire, and you are on trend!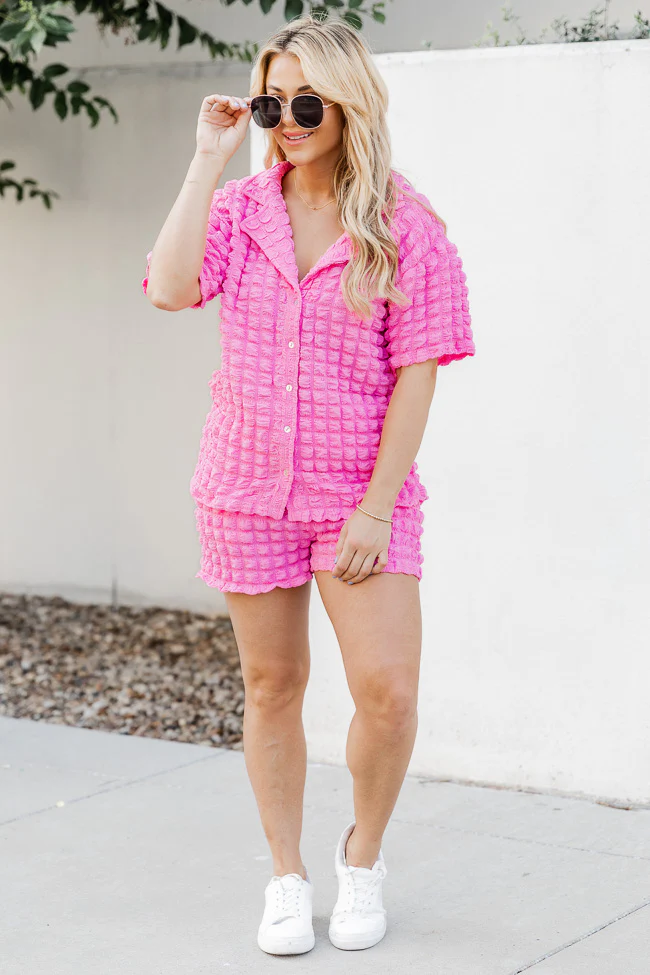 This may just be my new favorite outfit! I love this matching set! The bubble fabric and hot pink hue scream Barbie, and I love it paired with simple white tennis shoes.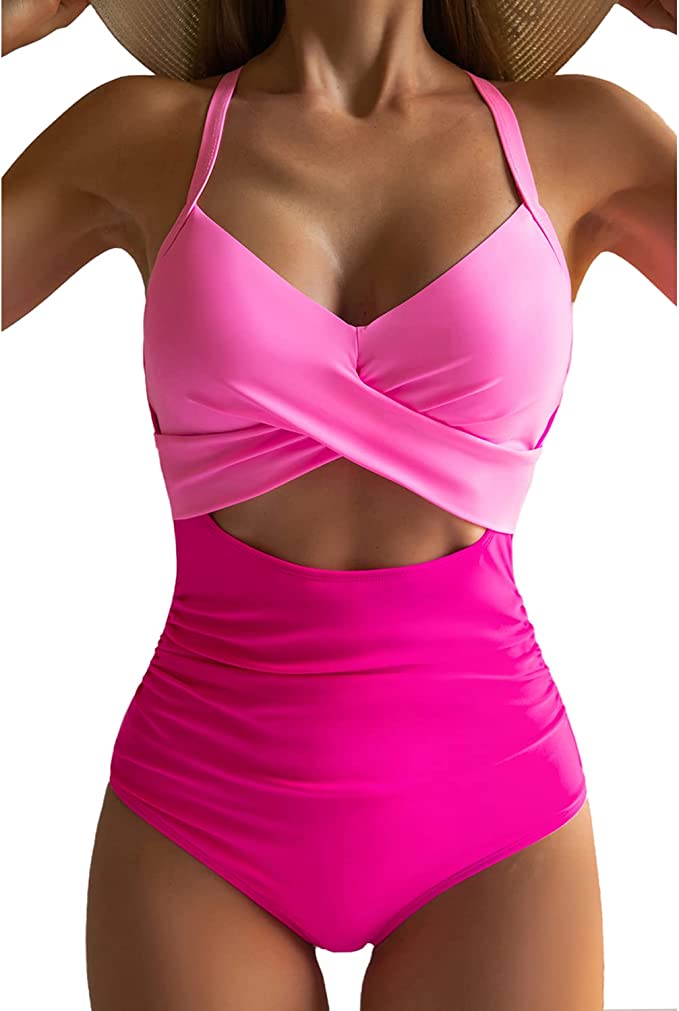 This swimsuit is definitely something I can picture Barbie herself wearing by the pool. The two-toned pink really sets this apart from other swimsuits. I love the style and fit. It also is bold which will have everyone talking about this trendy one-piece swimsuit.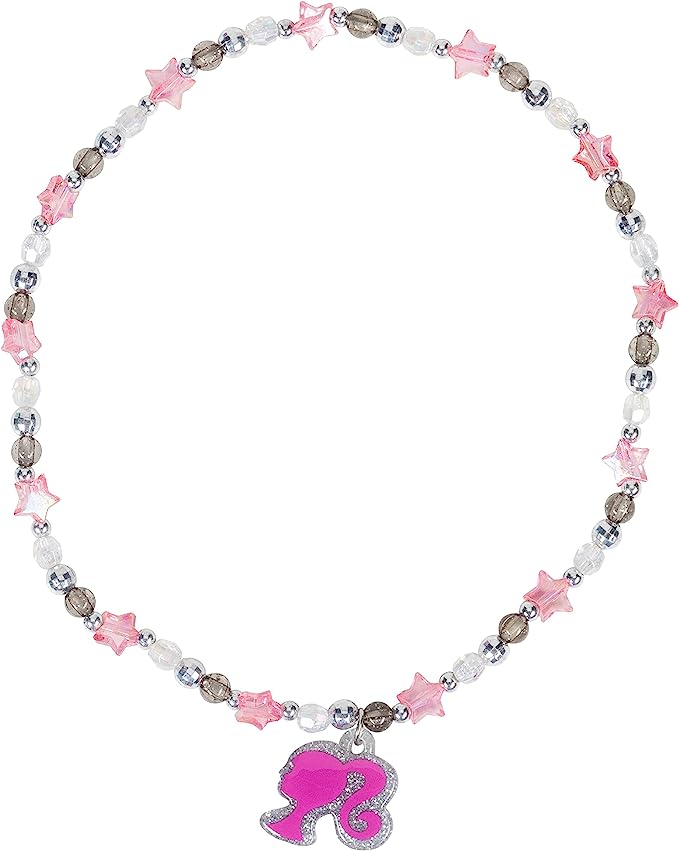 This Barbie-inspired necklace is so cute. I love the pink hues and the statement it makes. It pairs great with any outfit!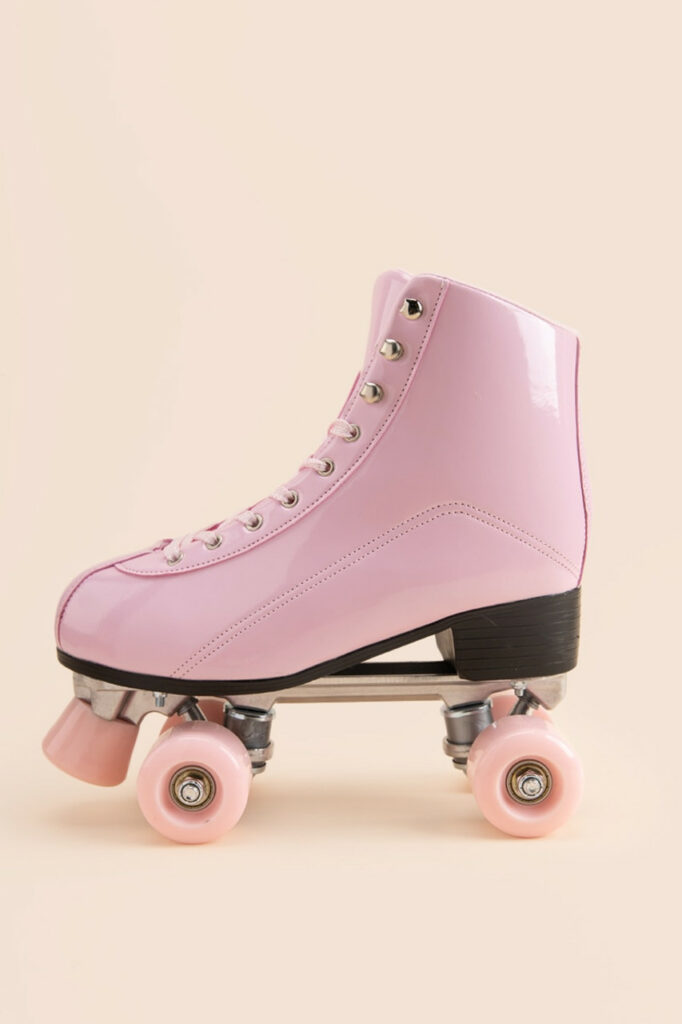 These roller skates are definitely super cute. I love the pink hue and how they remind me of something I would see in the movie. They are giving me 90s vibes!
11. Becca Structured Crocodile Satchel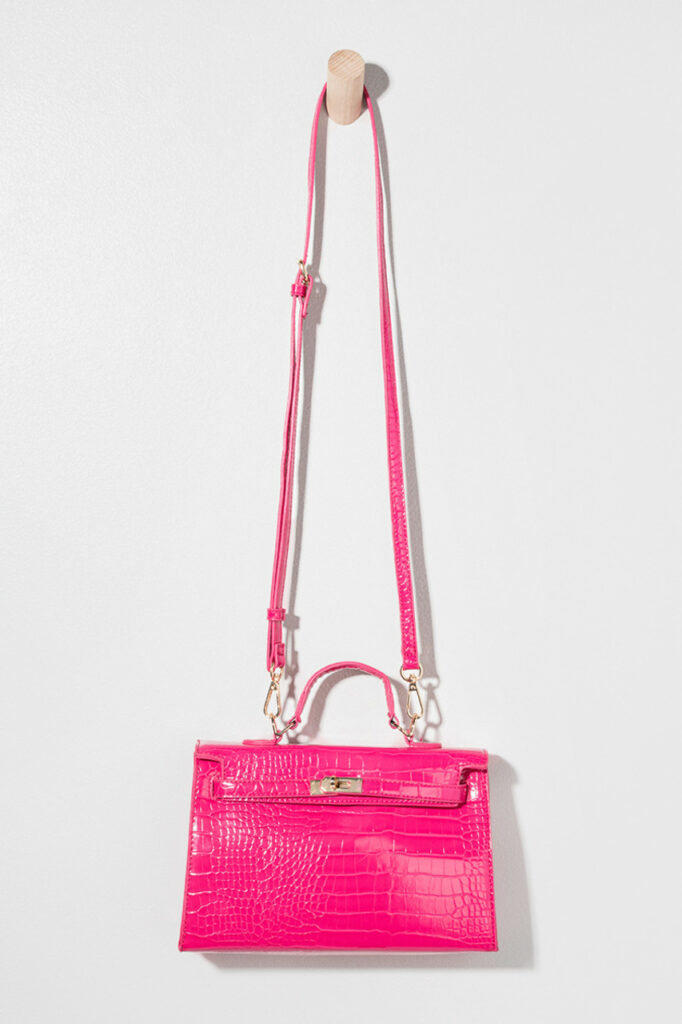 I love this pink satchel! It definitely is giving me Barbie-inspired vibes with its bright hue. The strap is adjustable too, which is a plus. Definitely pairs great with a simple white dress!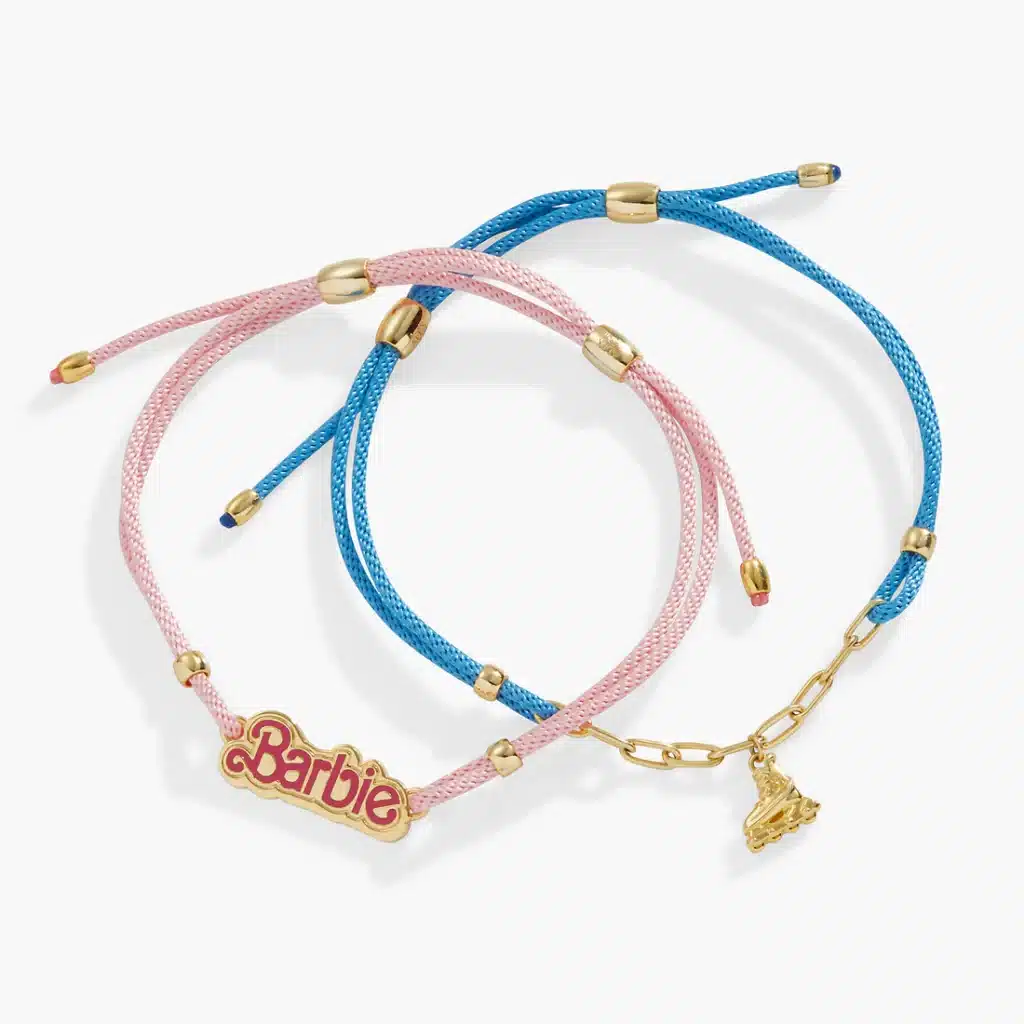 I love these Barbie bracelets. They are stackable so you can pair them with your other favorite bracelets and be on trend. The logo in the center of the pink one really pops too!
Do you have a favorite item above? Drop a comment below and let me know your favorite item on this list!
Table of Contents
How do you dress like Barbie?
Dressing like Barbie typically involves embracing a glamorous and feminine style. Some general tips on dressing similar to Barbie are:
1) Wear bright colors
2) Always have a pop of pink.
3) Accessorize your outfits
4) Mix and Match your fabrics and patterns.
What is the Barbie aesthetic called?
Barbiecore! The Barbie aesthetic is known as Barbiecore, and it's all everyone is talking about!
What is Ken's real name?
Ken's full name is Ken Carson. He was introduced as Barbie's boyfriend in 1961 and has been a prominent character in the Barbie toy line ever since.