This post may contain affiliate links, which means I may receive a small commission, at no cost to you, if you make a purchase through a link!
Barbie Bakes by Mattel is a kids' cookbook intended for ages 5 to 11 years old.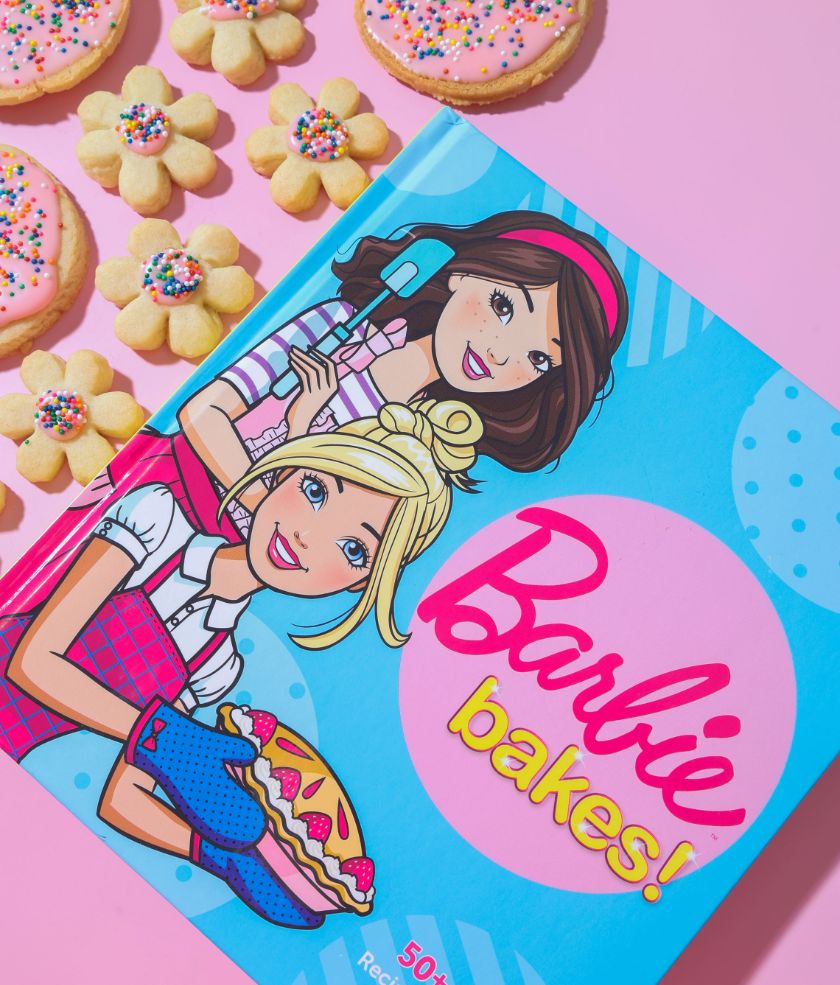 However, I believe this colorfully illustrated Barbie cookbook can appeal to those of all ages. If your child likes to bake or you grew up with Barbie, you will not be disappointed in this engaging Barbie Bakes by Mattel cookbook. Barbie Bakes! is a 128-page hardcover book with over 50 yummy recipes and amazing tips on baking to help you make the right dessert for every occasion.
I love cookbooks and collecting them, and Barbie Bakes! is one that is going on my kitchen library shelf! This cookbook will bring out the kid in you but still may challenge your baking skills. I have always been a huge Barbie fan, and this cookbook has sophisticated recipes for adults to bake, but the appeal for kids to try and be encouraged firsthand at baking with adult supervision. Even if you're not a Barbie fan, this cookbook has appeal because the recipes themselves are inviting to try.
The baking tips are educational, and I learned some critical essential skills that Barbie shares in Barbie Bakes. A conversion table at the back of the book helps bakers measure ingredients and even how to improvise their recipe if they are missing an important ingredient. Barbie also gives healthy tips and alternatives to her recipes throughout her cookbook.
My favorite part of this cookbook is all the colorful illustrations and images from the first page to the last page! There are engaging graphics of Barbie and her friends and photos of recipes throughout the book, making the baked goods look absolutely yummy. Barbie can do anything in her Dreamhouse kitchen. She wants her bakers to feel the same way in their kitchens with encouraging and interactive illustrations that make baking look possible with delicious success! Barbie's philosophy is to believe "You can do anything if you dare to dream!"
My daughter and I made Shimmery Sugar Cookie Stars. This recipe was easy to follow, and we had all the ingredients in our baking pantry. We had a great time baking together; the recipe was amazingly delicious!
---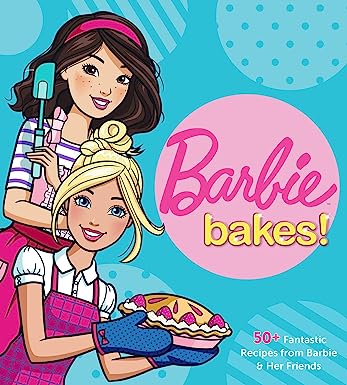 Barbie Bakes by Mattel
Genre: Cooking
Barbie Bakes is a collection of 50+ recipes. The recipes are targeted for kids, but they need supervision, and I think anyone can follow the recipes and bake a delicious dessert for you or your friends.
Read more reviews on the book index here
Buy this Book: Amazon
---
I highly recommend this fun yet educational Barbie Bakes by Mattel cookbook! I give this book a 5 STAR rating. 
Table of Contents