This post may contain affiliate links, which means I may receive a small commission, at no cost to you, if you make a purchase through a link!
This post is all about the 12+ Best Historical Fiction Books to Read in 2023.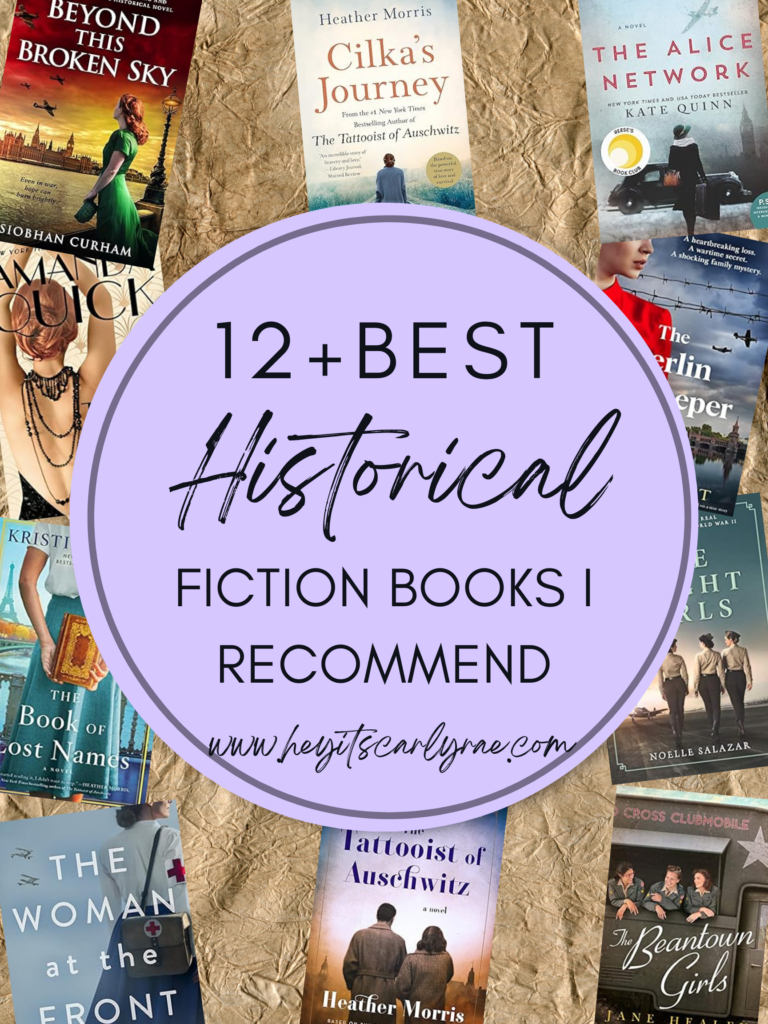 One thing you should know about me is I love historical fiction books. Granted, that came as a huge surprise for me as I always gravitated toward romance and women's contemporary genres. However, I took the plunge when I read Sara Ackerman's The Red Sky Over Hawaii and fell in love with historical fiction. I went on a binge-read of all historical fiction books and consumed about 15 historical fiction books in one month. What can I tell you? When I'm obsessed with a genre, I can't refuse it.
World War II books tend to be my favorite where there's romance thrown into the fast-paced plot, but overall I'm a sucker for anything set in the past. I decided to put together a list of some of my all-time favorite historical fiction books that I've read. I'm always open to reading more and will definitely keep this list growing. Please comment if you've read any of these or what ones you always recommend!
---
Carly-Rae's Favorite Historical Fiction Books
---
12+ Best Historical Fiction Books to Read in 2023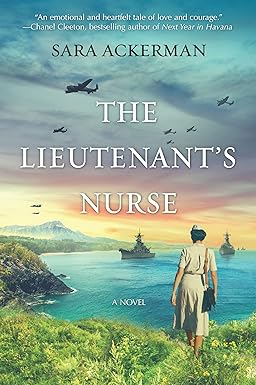 The story is set in 1941 and centers around Eva Cassidy, a newly enlisted Army Corps nurse. She finds herself drawn to Lt. Clark Spencer regardless of his secretive past. However, Eva has secrets of her past that are stopping her from doing what she finds her heart calling her toward. But nothing can prepare anyone for the bombing on Pearl Harbor or the devastation and fear that day brings. Suddenly, Eva and the nurses are thrust into chaos and heartbreak while focusing on keeping the wounded alive. Eva must find a way to navigate her way through it and ask herself just how far she is willing to go for those she holds dear.
This is a great historical fiction book I always recommend!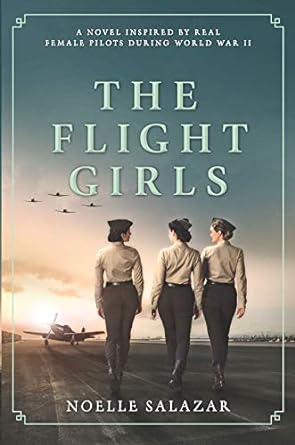 The story follows female pilots in 1941 and follows Audrey Coltrane. Audrey has always loved flying and learned to fly after her father taught her at a small airfield in Texas. She becomes a military pilot in Hawaii and won't let herself be distracted even by the daringly handsome Lieutenant James Hart. But when Pearl Harbor happens, and she is training in her aircraft, nothing is the same.
Audrey enlists in the Women Airforce Service Pilots program, and the story allows us to read about other inspiring women in the story. Audrey's relationships with her fellow pilots and James tug this story along, and I couldn't read it fast enough. The gut-wrenching punch I felt when James could not be found in action really drew me into this story even more.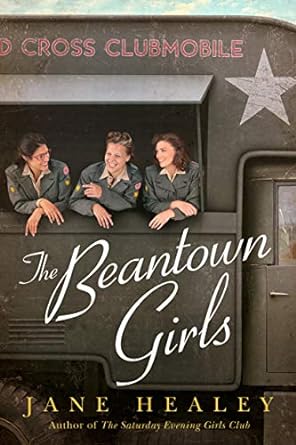 The Beantown Girls follows Fiona Denning and takes place in 1944. Fiona has a plan for her life. She'll get employed at city hall, and when her fiancé returns from the war, they'll get married and live in the suburbs. But her life turns upside down when she learns he's missing in action. Rather than sit around, Fiona volunteers for the Red Cross Clubmobile and goes overseas. But Fiona's journey has just begun as she soon sees that war is far from anything she could have imagined. Will she find her fiancé? Find out when you dive into this fast-paced read!
Here, readers meet a vast array of characters that make this one of my favorite historical fiction books on this list. The attention to detail Healey puts into her storytelling is evident and makes this a fast-paced, memorable read.
I had to include this on my 12+ Best Historical Fiction Books to read in 2023!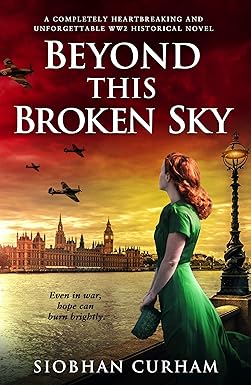 The story takes place both in 1940 and 2019. Edi, who is recently divorced, moves to London to start over. It's here she discovers in her new home a story of a woman from the 1940s. But the more she reads, the more she learns that a secret from the war could very well be revealed. However, she keeps reading…
This is when we meet Ruby, who drives an ambulance along dark roads to help survivors of the war. Her partner is none other than Joseph, whom Ruby watches and learns to trust regardless of whether he wears a uniform or not. However, in war, events happen that no one can prepare for, and it may come down to a devastating choice.
Be prepared to be whisked into a great read!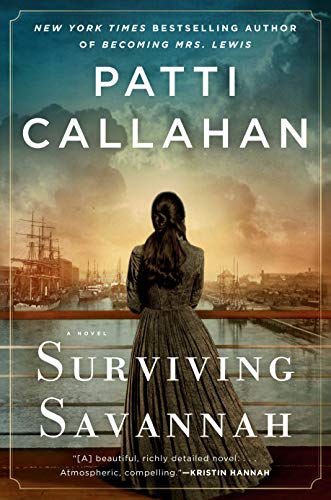 This beautiful story is told in both present and past tense. In the present tense, we follow Everly Winthrop. She's a history professor in Savannah and is curating a museum collection with artifacts from Pulaski. A steamship that sunk in the 1800's. However, the wreckage was not uncovered until 180 years later.
As Everly starts to dive into the history of the Pulaski, she starts to find herself drawn into the families aboard the ship, which takes us into the point of view from the past tense. In the story, readers follow along with the breathtaking story of Savannah socialites aboard the ill-fated Pulaski, which soon became known as the Titanic of the South.
A great read. I've read it multiple times! I had to include this on my 12+ Best Historical Fiction Books to read in 2023!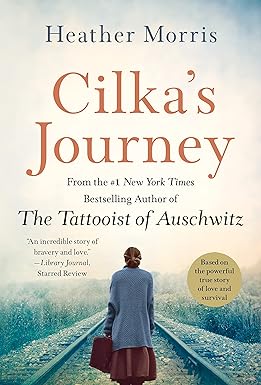 Cilka was taken to the Auschwitz-Birkenau Concentration Camp in 1942 at 16 years old. The men at the camp find Cilka very pretty and decide to separate her from the others and keep her to abide by them in their beds. When the war ends, Cilka is not given her freedom and instead is taken to a prison camp after it becomes known she was in bed with the enemy, regardless of whether she had a choice.
It is here Cilka not only faces attention she doesn't want but a brutal, conditioned place that is anything but easy to survive in. However, slowly, Cilka starts to find that maybe her heart hasn't turned to stone, and she may be able to find something more beyond the harsh camps.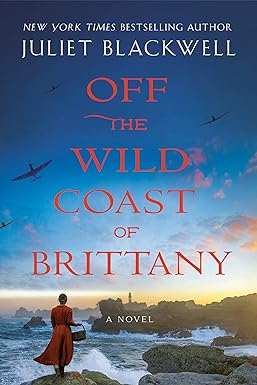 It centers around present-day Natalie Morgen while taking us back to the story of Violette and Rainier from WWII. Natalie moves with her love, Francois-Xavier, into a historic home on a tiny fishing island in France. She is excited but devasted when Francois suddenly leaves her. Natalie's sister, Alex, unexpectedly joins her, and together, they find an old cookbook in a secret cupboard in the home. From there, they unravel the love affair of Violette, a young islander, and a German official, Rainier. Thank you, Berkley Publishing, for sending me this book! Read more here.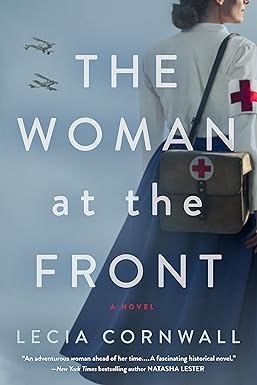 The Woman on the Front centers around Eleanor Atherton in World War I. Immediately, I have to say that I find it hard to get historical books that take place in WWI. Usually, they are all set in WWII. I also loved that Eleanor was a doctor. Again, this is another unique aspect of this book. I haven't read a book about a female doctor during that time. I realized why, too. Women doctors weren't allowed at the front, but Eleanor is a character who changes that to an extent. Read my full review here.
The book is set in two timeframes—1915 and 1947. In 1915, the story follows Eve Gardiner, who is recruited as a spy. She is trained by the "Queen of Spies" Lili during this time. However, decades later, she spends her time drinking too much in a London house. But her world gets turned upside down when someone walks in and says a name she has not heard spoken in years.
This brings us to the year 1947. We follow American Charlie St. Clair, who is banished to Europe by her parents after she gets pregnant. She is determined to find her missing cousin, who she loves dearly, and that's when the story merges into a fast-paced read I couldn't put down!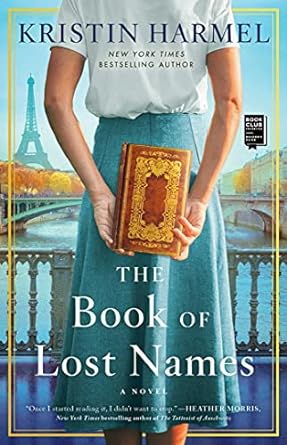 The story follows Eva Traube Abrams, who is a semi-retired librarian. While she is working, she spots a photograph of a book in the New York Times. It's a book she has tried to forget but never will. It's a religious text with a code on the inside that researchers have yet to figure out what it is. But Eva knows because back in 1942, she fled Paris and resided in a small town called Free Zone. It was here she forged documents for Jewish children trying to get to Switzerland. And it's here this book was seen and where the code was placed in the book.
Will Eva be able to find the strength to revisit her past and reveal what the code means? Find out when you read this historical fiction book.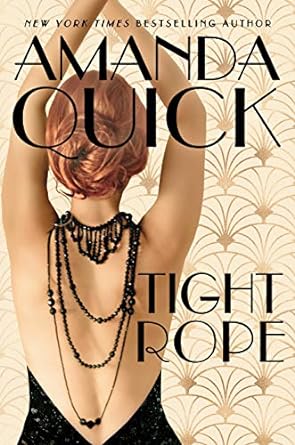 This heart-pounding, crime-solving novel centers around former trapeze artist Amalie Vaughn, once known as the Flying Princess. After almost getting murdered by serial killer Marcus Harding, Amalie leaves the circus. She uses her savings to buy an inn located in Burning Cove with her Aunt Hazel to escape her past, unable to believe the deal she got for the place. However, Amalie soon discovers it was a steal because the Psychic to the Stars, Madam Zolanda, died at the inn after predicting her own death. It was an unsettling event that left no one wanting to stay there.
Read my full review here. A historical fiction book that is unique with a mystery!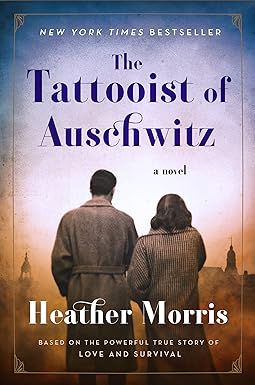 The Tattooist of Auschwitz by Heather Morris Review is here. This novel is based on actual events and truly is a powerful story that needs to be told.
April 1942 is when this novel begins and centers around Ludwig Eisenberg, better known as Lale. He is a Jew who gets forcibly transported to the concentration camp at Auschwitz-Birkenau. There, he soon learns to keep his head down and mouth shut if he's going to survive. Lale discovers the camp is an actual slaughter ground and not a work camp as he was told. Soon after arriving, Lale gets sick with typhus but is nursed to health by his fellow Jewish bunkmates.
Read my full review here.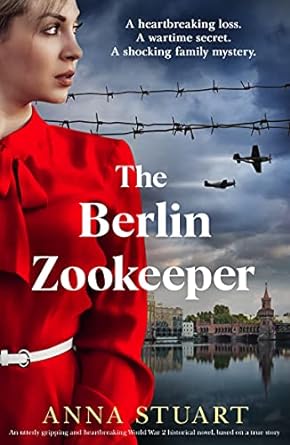 The story takes place in both the past and present. In the past, it was set in 1943 in Berlin. After a bombing leaves Adelaide's mother dead, she takes her newborn sister to Katharina Heinroth. She is one of her mother's friends, and Katharina takes the two girls in. Adelaide tries to block out the horrible war by watching the animals and her sister, but she can't. One day, Kathaina tries to organize a way for them to escape, but it doesn't go as planned, and Adelaide keeps a secret with her forever.
In the present day, 2019, Adelaide is old, and Bethan Taylor befriends her, listening to 'Ada' talk of the past. Ada reveals a secret of the Berlin Zoo that leaves Bethan discovering unknown facts about the zoo. What is the secret Adelaide kept?
Have you read any of these books on my 12+ Best Historical Fiction Books to Read in 2023? Drop a comment and let me know!
Table of Contents
What historical fiction book should I read?
1. "All the Light We Cannot See" by Anthony Doerr.
2. "The Nightingale" by Kristin Hannah.
3. "The Pillars of the Earth" by Ken Follett.
4. "The Book Thief" by Markus Zusak.
5. "The Song of Achilles" by Madeline Miller.
Is historical fiction still popular?
Yes, historical fiction remains popular because it allows readers to explore the past while experiencing compelling narratives and relatable characters. It offers a unique blend of education and entertainment, providing insights into different eras, cultures, and human experiences, making it a timeless and enduring genre in literature.
Who is the most popular historical fiction author?
Ken Follett: Known for novels like "The Pillars of the Earth" and "World Without End."
Hilary Mantel: Renowned for her Thomas Cromwell trilogy, including "Wolf Hall" and "Bring Up the Bodies."
Philippa Gregory: She's famous for her novels like "The Other Boleyn Girl" and "The White Queen."
Bernard Cornwell: Cornwell is well-known for his Sharpe series, set during the Napoleonic Wars, and the Saxon Stories, which inspired the TV series "The Last Kingdom."
Diana Gabaldon: Gabaldon's "Outlander" series combines historical fiction with elements of romance and time travel, captivating readers with its 18th-century Scotland setting.