This post may contain affiliate links, which means I may receive a small commission, at no cost to you, if you make a purchase through a link!
Three historical books I recommend reading are Cilka's Journey by Heather Morris, Off the Wild Coast of Brittany by Juliet Blackwell, and Surviving Savannah by Patti Callahan.
Cilka's Journey by Heather Morris continues the story of Cilka.

We met Cilka in Heather Morris's other novel, The Tattooist of Auschwitz. Cilka's journey continues, and she faces a heartbreaking, gut-wrenching journey in this book. When the Auschwitz-Birkenau camp is liberated by the Soviet's Cilka does not get set free. She gets charged with aiding Nazis even though she was forced against her will to involve herself with them. In the labor camp, Cilka faces more challenges than ever, fighting to survive yet again. I have to say this is a heartbreaking story that was so powerful I have not forgotten Cilka's story. Have you read this book yet?
Off the Wild Coast of Brittany by Juliet Blackwell is another inspiring story.
It centers around present-day Natalie Morgen while taking us back to the story of Violette and Rainier from WWII. Natalie moves with her love, Francois-Xavier, into a historic home on a tiny fishing island in France. She is excited but devasted when Francois suddenly leaves her. Natalie's sister, Alex, unexpectedly joins her, and together they find an old cookbook in a secret cupboard in the home. From there, they unravel the love affair of Violette, a young islander, and a German official, Rainier. Thank you Berkley Publishing for sending me this book!
Surviving Savannah by Patti Callahan is a powerful story that brings to light the forgotten story of 'The Titanic of the South.'

The steamship, Pulaski, is a boat that carried some of the most powerful families in Savannah that sunk. In Surviving Savannah, we follow history professor Everly Winthrop, who gets tapped to guest-curate a new museum collection centering around Pulaski's pieces uncovered. Everly becomes more than curious about the stories that occurred on this boat. While researching what really happened, Everly comes across a family of seven who were all on board together. Get ready because this story you will not soon forget.
These are three historical fiction books I recommend reading. Each one is powerful and moving. It will make you cry, laugh, and be so powerful you will not soon forget any of these characters. These books will make you want to read historical fiction if you haven't already.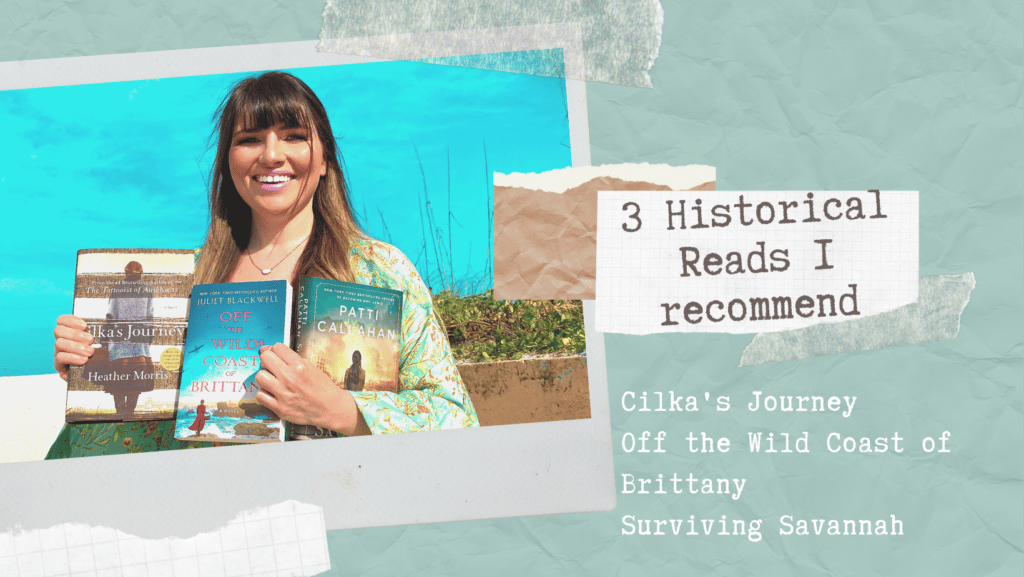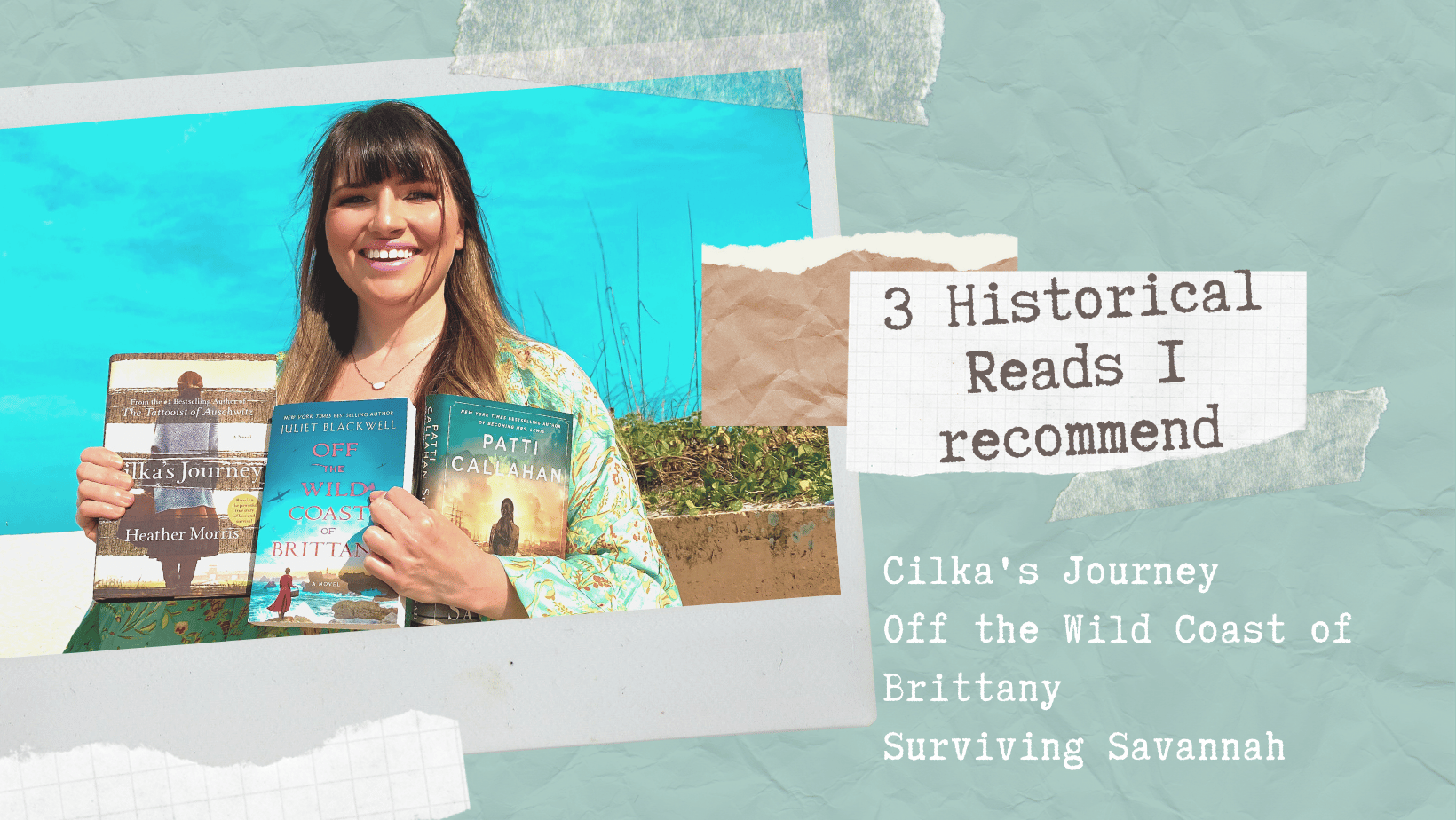 Be sure to drop a comment and let me know if you have read any of these books. If so, which one is your favorite (if you can pick one).
Are you an author, publisher, or publicist? Want to get your book feature? Contact me! Also, don't forget to check out my feature on Feedspot's Top 100 YA Book Blogs!