This post may contain affiliate links, which means I may receive a small commission, at no cost to you, if you make a purchase through a link!
The BookFest Fall 2020 is FREE for all to attend! CLICK HERE to sign up!
Sharon Koifman Keynote to Open The BookFest® while a Conversation with Wade Hudson and Cheryl Willis Hudson Closes the Highly-Anticipated Online Event!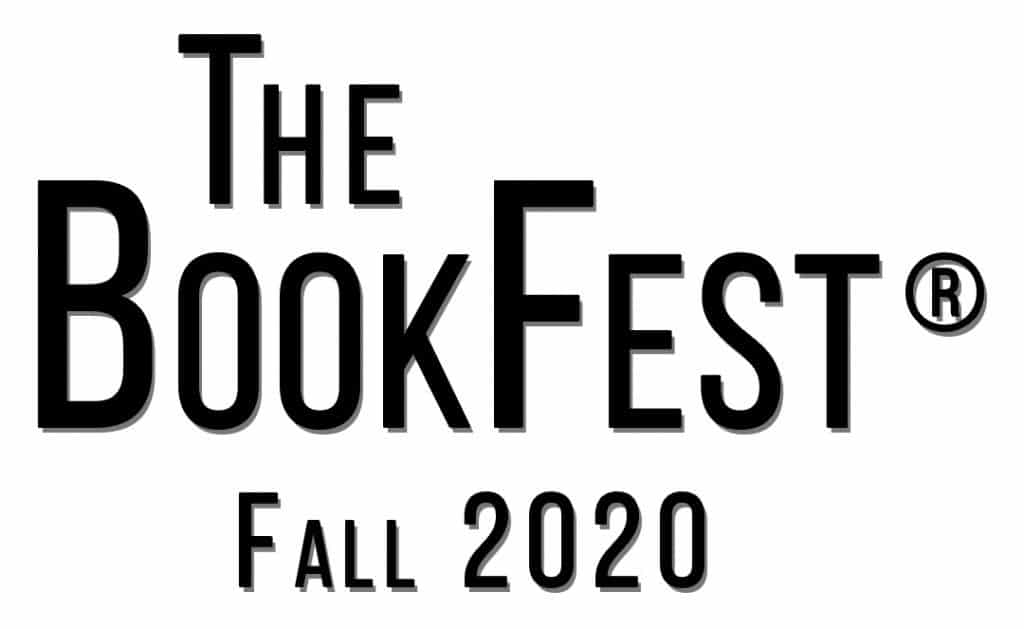 The BookFest announces more speakers, authors and the full schedule for the two-day online BookFest, October 24 and 25, 2020. Rebecca Alexander, Kevin J. Anderson, Doug McIntyre, Lisa Morton and more join the official lineup.
Los Angeles, CA – The BookFest® announces official programming schedule for the two-day, online literary event. Remote-work expert, CEO and Founder of DistantJob Remote Placement Agency, and author of Surviving Remote Work, Sharon Koifman will deliver opening keynote Saturday, October 24th. Saturday is dedicated to readers, and it features panel discussions, live "Ask an Author Chats", book giveaways, a scavenger hunt, and an after party.
The Saturday, October 24, 2020 live stream programming, listed in Pacific Time, includes:
10:10am – Opening Keynote – Stop Surviving and Start Thriving by Sharon Koifman
10:30am – Danny Trejo Reads and Shares Stories from Trejo's Tacos: Recipes & Stores from L.A.
11:00am – Self-Help Books When We Need Them the Most
Noon – Masters of the Macabre – Discussing the Things that Go Bump in Their Books
1:00pm – Books and Education During Covid – What Are We Teaching Our Children?
2:00pm – Books, Authors and Genres Evolving from Silicon Valley
3:00pm – Words Matter – How to Deliver What Readers Want in this Age Reckoning with Cultural Inclusion, Race, and Racism
4:00pm – Why We Love Stories – A Conversation with W. Craig Reed and James Rollins about the Allure of Fiction
5:00pm – Young Adult Fiction in a Time of Tumult
6:00pm – After Party Co-Hosted by Jenna Busch and Desireé Duffy, featuring Musical Performance by Craig Greenberg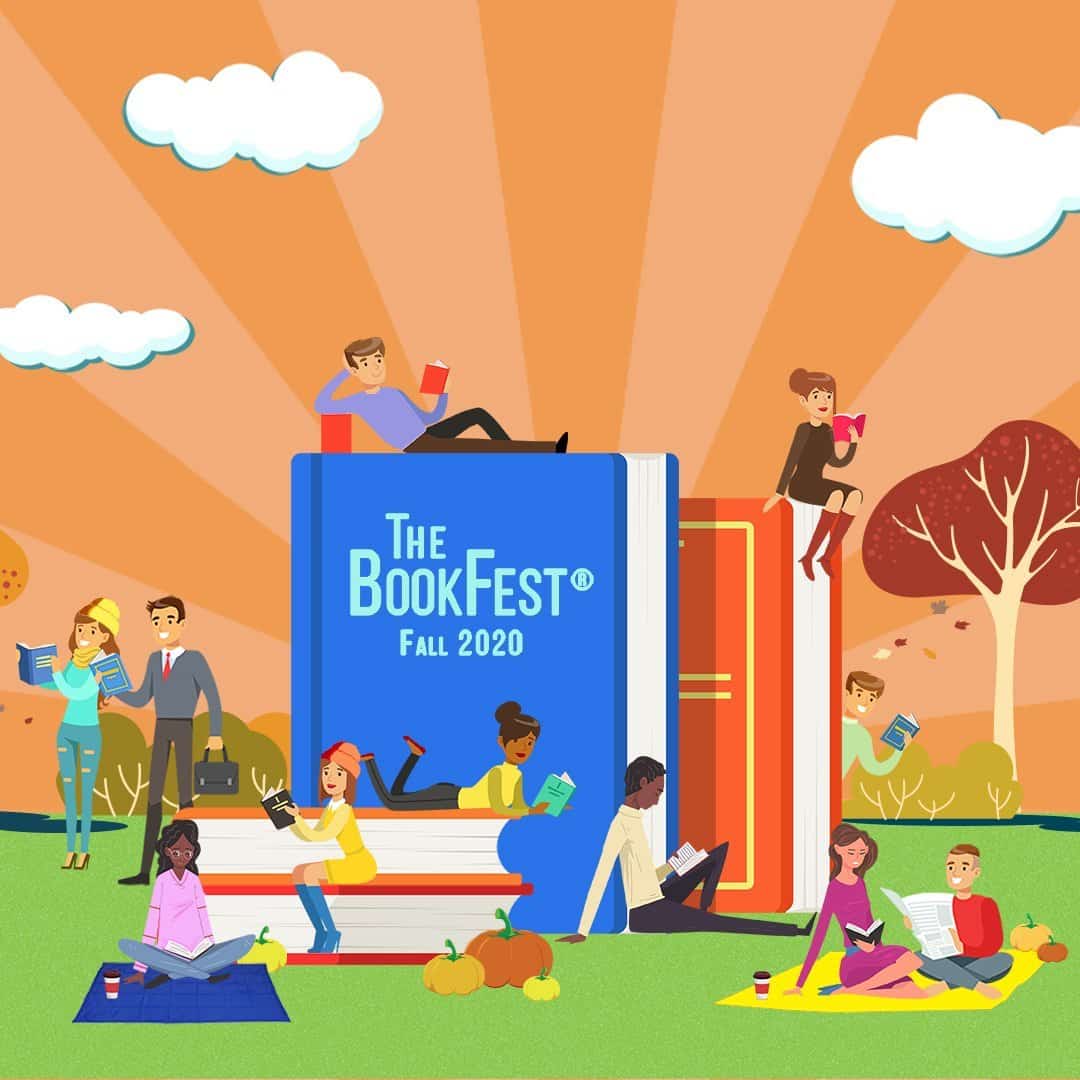 The programming on Sunday, October 25th begins at noon PST and is geared toward writers and industry professionals. It includes several panels, talks with writer organization leaders, and concludes with a Conversation with Wade Hudson and Cheryl Willis Hudson titled: Black Books Matter. The literary trailblazers, writers, and husband and wife team who founded Just Us Books, will be interviewed by Ramunda Lark Young, Co-Founder/Owner of MahoganyBooks, a nationally recognized and award-winning bookstore in Washington, DC.
The Sunday, October 25, 2020 live stream programming, listed in Pacific Time, includes:
Noon – Welcome Message
12:15pm – Being Wickedly Creative – Adapting and Thriving Now
1:15pm – Chat with Tony Todaro from The Greater Los Angeles Writers Society
1:30pm – My Precious! Why Writers Should Stop Being Precious about Their Manuscript
2:30pm – Chat with Gary Young, President of the Independent Writers of Southern California
2:45pm – The World Sucks, Let's Build a New One – Imagining Tomorrow's World Today
3:45pm – Chat with Joni Labaqui from Writers of the Future
4:00pm – Black Books Matter – A Conversation with Wade Hudson and Cheryl Willis Hudson
Plus, throughout the day, there will be special segments to enjoy between panels, including:
Ora Nadrich, Founder and President of the Institute for Transformational Thinking and author of Live True: A Mindful Guide to Authenticity presents Mindfulness Moments.
Todd Debreceni, author of Special Makeup Effects for Stage and Screen, does special effects makeup to create Dr. Phinneus Pogo from The Umbrella Academy.
"Live Ask an Author Chats" will begin at 1:00pm on Saturday, October 24th. Hosted by A.G. Billig and Gerald Everett Jones, authors will do 15-minute Zoom chats with the audience. People are invited to ask authors like Jonathan Maberry how he'd survive a zombie attack, Adrienne Monson anything they want to know about vampires, James Rollins about weaving science into storytelling, and W. Craig Reed about Vladimir Putin's rise to power because of a little-known Russian submarine incident. See the full chat schedule on The BookFest website.
The BookFest also features scary stories read by authors in "The Reading Room". Video readings from Tori Eldridge, Steven Joseph, Robin Reed, Lisa Morton, Sharon Orlopp, John Palisano, Carole Stivers, and more will premiere on Saturday, October 24th and will remain available for Halloween 2020 and beyond.
The BookFest is known as an online bookish adventure and includes contests and prizes. Fun bookish giveaways include an OwlCrate box, an interactive Scavenger Hunt, and a Big Bundle of Books with Book Nook Goodies, presented by Books That Make You.
Founder of The BookFest, Desireé Duffy, says, "The BookFest Fall 2020 is bigger and better than the first event last spring. I am awed and honored by the support of the literary community in joining together for this unifying online event. In a world divided by things like social distancing, Covid and politics, I think it is more important than ever to bring stories and ideas to the forefront."
Among the dozens of authors, celebrities, journalists, and leaders participating in The BookFest Fall 2020, are: Rebecca Alexander; Dayna Anderson; Kevin J. Anderson; Sheryl Benko; Leslie Berlin; A.G. Billig; Betsy Bird; Jenna Busch; Echo Chernik; Sean Conley; Andy Davidson; Todd Debreceni; John DeSimone; Madeline Dyer; Celeste Duckworth; Debra Eckerling; David Farland; Joey Franklin; Romina Garber; Joan Gelfand; Craig Greenberg; Kevin Groh; Katie Hafner; Bill Hayes; Laurel Anne Hill; Christina Hoag; Cheryl Willis Hudson; Wade Hudson; Katie Hughes; Mandy Jackson-Beverly; Dr. Mary Elaine-Jacobsen; Gerald Everett Jones; Steven Joseph; Brandie June; Sharon Koifman; Jonathan Maberry; Bill McCormick; Doug McIntyre; Ray Mitchell, Esq.; Adrienne Monson; Lisa Morton; AmyLea Murphy; Daniel Nayeri; Ora Nadrich; Russell Nohelty; Ann O'Brien; Sharon Orlopp; John Palisano; Patricia Peyton; Tim Powers; W. Craig Reed; James Rollins; David Ruggerio; Edgar Scott; Robin Quinn; Michelle Silverthorn; Ivy Slater; Gary Soto; Ryan Southwick; Carole Stivers; Jeff Sweat; Jennifer Thomas; Danny Trejo; Lon E. Varnadore; Rebecca Kim Wells; Sara Winokur; Ashley Woodfolk, and more.
The BookFest is presented by L. Ron Hubbard's Writers of the Future Contest, which is an opportunity for new writers of science fiction and fantasy to have their work judged by some of the masters in the field and discovered by a wide audience. It is also presented by The Greater Los Angeles Writers Society, an organization for writers in Southern California and beyond.
Other partners for the event include:
Authors, Large and Small; Black Château Enterprises; Books That Make You; C. S. Lewis Publicity; D.E.B. Method; Get Published Radio; Little Lion; Horror Writers Association in Los Angeles; Independent Writers of Southern California; Just Us Books; The Lillian Todaro Collections; MyStar95.com; Napox Photography; OwlCrate; RISE Brewing Company; TVGuestpert Publishing; WannaBe Press; the Women's National Book Association in Los Angeles; Veritkal Life Magazine and WPN (Writers & Publishers Network, formerly SPAWN).
The event's hub will be the website, TheBookFest.com and visitors can find the live stream there on the day of the event. As well, it will stream live through YouTube, Facebook, and Twitter.
Attendees can also browse "Virtual Booths" which are pages for partners designed to be a substitute for a physical booth one might find at a festival or convention. There will also be a "Books Page" showcasing books from participants. The BookFest organizers encourage attendees to browse books and support the authors and partners who help bring this free-to-attend event to the world stage.
The BookFest Fall 2020 has no complicated registration process. It is 100% free and easy to attend. All streams, links and videos are found on The BookFest website. To keep informed of updates, attendees are encouraged to register for email updates on the website. Hashtags #TheBookFest and #TheBookFestFall2020 are also being used, and social media for Black Chateau and Books That Make You will be used to spread the word.
ABOUT
Join us on a bookish adventure—The BookFest® is the collaboration to bring together authors, readers, publishing professionals, journalists, business leaders, and creatives from around the world for an online celebration of books and ideas. The BookFest® is presented by Black Château and Books That Make You. Desireé Duffy is the founder of both, as well as the lead organizer for TEDxResedaBlvd, the annual Beach Bound Book Bash, Scary Stories Around the Pitfire, and JingleBooks. Black Château is an award-winning marketing and public relations agency located in Southern California. It specializes in promoting authors, books, small press, personality brands, and creative individuals from around the world with a full-spectrum of services. The company's motto is: We believe in storytellers. Black Château's sister company, Books That Make You, is a multi-media brand that promotes books through its website, radio show/podcast, and events. For more, visit www.BlackChateauEnterprises.com and www.BooksThatMakeYou.com.
Find out more information below!
The BookFest URL: https://www.thebookfest.com/
Sign up for email updates: https://www.thebookfest.com/signup/
Giveaways:
Grand Prize: https://www.thebookfest.com/grand-prize-giveaway/
OwlCrate Box: https://www.thebookfest.com/owl-crate-giveaway/
Scavenger Hunt: https://www.thebookfest.com/#scavenger-