This post may contain affiliate links, which means I may receive a small commission, at no cost to you, if you make a purchase through a link!
Fine by AmyLea Murphy Explores the Authentic Lives of Teenagers in New YA Mystery
Fine uncovers the dark truth of a young, seemingly fine, teenager's life, months before she goes missing.
Los Angeles, CA – Author AmyLea Murphy debuts her first novel, Fine, November 17, 2020. Fine is an intimate glimpse into the private world of two teenage girls struggling to be themselves in a demanding and unforgiving world. Inspired by the resiliency of the human spirit, AmyLea Murphy writes about life-changing moments in the hope of empowering her readers to embrace life in all of its messiness.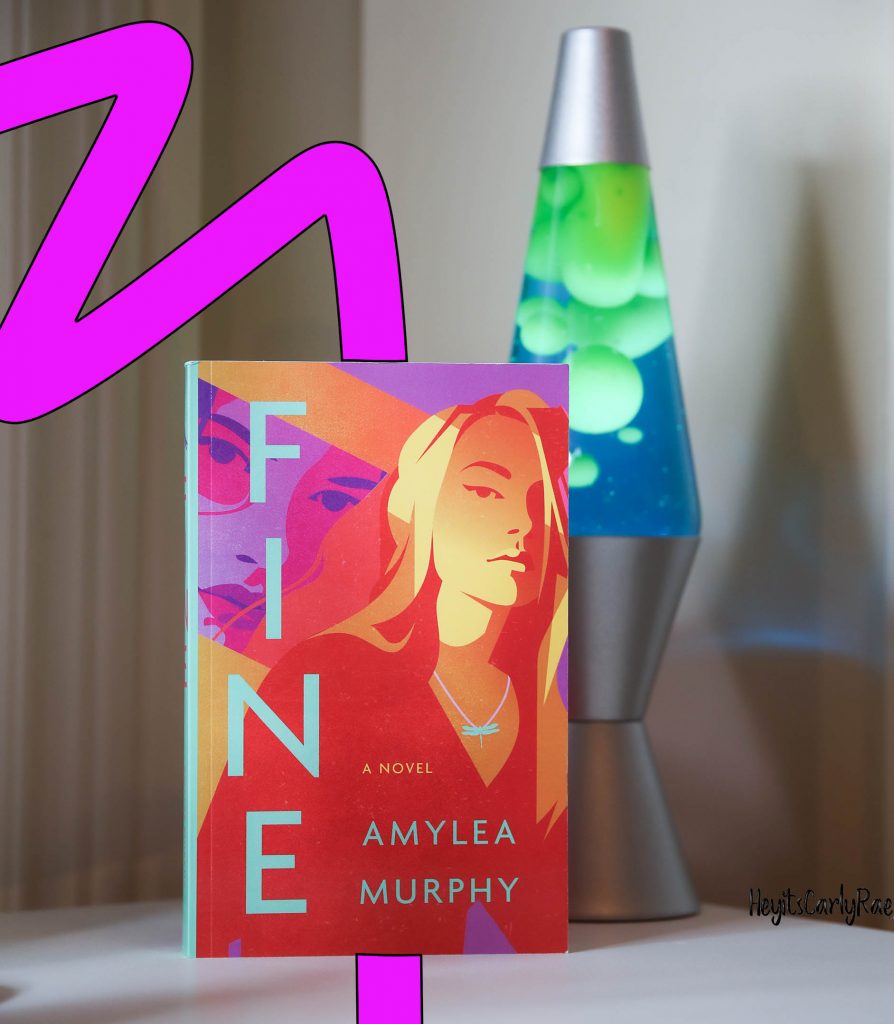 AmyLea Murphy's Fine follows the story of Anna Williams—straight-A student, cheerleader, and all-around golden child who vanished six years ago. After all these years, no one knows what happened or why.
Her younger sister, Katie, has drifted through life ever since, wracked with guilt, grief, and anger over Anna's unsolved disappearance. But when her future reaches a breaking point, Katie takes the investigation into her own hands. Searching for answers in her sister's missing person's file, she discovers that some questions aren't so easy to answer.
Through police memos, interrogations, and excerpts from Anna's diary, Katie peaks behind the carefully crafted façade Anna left behind and uncovers the dark truths of her life in the months before she went missing. Unsettling and surprising, Fine is a mystery that will break your heart and put it back together again.
Fine blends the mystery of Sadie and Vanishing Girls with the poignancy of Sarah Dessen. Inspired by Gayle Forman and Jennifer Niven. Written for all ages, Fine is a reminder of the resiliency of the human spirit and brings out the inner teenager in everyone.
"Poignantly and skillfully rendered, Murphy's writing gradually reveals what truly lies behind a perfect mask." – Kathy Berla, author of The House at 758 and Going Places
Fine is currently available for pre-order on Amazon.
ISBN: 978-1735271903
Price: $14.99
About AmyLea Murphy
As an attorney and youth mentor, AmyLea has always been passionate about helping young people mature into successful, confident, and contributing members of society. A survivor of many things, including cancer, AmyLea is enthusiastic about empowering others to be their most authentic and best selves in spite of the challenges life presents. Her compassion and grit shines through her storytelling. When she isn't writing, AmyLea can be found hanging out at the beach, walking in nature, or singing in the car with the windows down. She currently lives in Southern California with her husband, her three children, and her dog Oliver.
Find out more on: her website, Facebook, or Instagram.
Have you read this novel? Want to get your book feature? Contact me! Also, don't forget to check out my feature on Feedspot's Top 100 YA Book Blogs!
Note: The Black Chateau provided information.