This post may contain affiliate links, which means I may receive a small commission, at no cost to you, if you make a purchase through a link!
Last of the Gifted: Water Sight by Marie Powell feature is here.
LAST OF THE GIFTED SERIES!
A new direction for Award-winning Children's Author,
Marie Powell
Winner of the Moonbeam Young Adult Fiction – Bronze Medal
Published by Wood Dragon Books, the book is available worldwide, in digital and print across all platforms!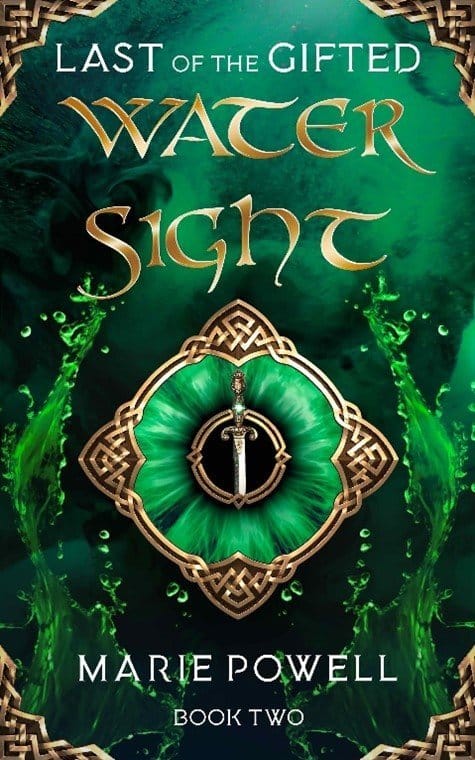 Wales, 1282: A world at war
Catrin can see the future in a drop of water.
Her brother Hyw can take the shape of any bird or animal.
Only their magic can thwart the invading English forces determined to bring down the country.
The Prince of Wales needs three magical relics to rally the straggling Welsh forces. Catrin's gift of Second Sight may be the only hope for success – if she can outwit the English lord who wants to use her gift to capture the prince.
Her brother Hyw is on the run with the prince and the dwindling Welsh army. To escape the betrayal dogging their heels, Hyw takes refuge in his evolving gift—until shifting shapes puts his humanity in jeopardy.
With Hyw trapped in his magic and her betrothed imprisoned, Catrin faces an impossible choice: save her brother, or save the man she loves.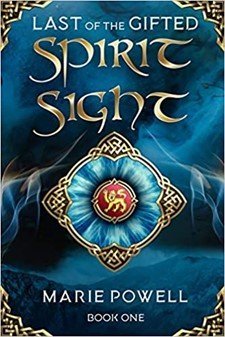 1282: Wales A warrior-in-training can control the minds of animals. His sister can see the future in a drop of water. Now they are all that stand between their people and the invading English army. Hyw's gift—seeing through the eyes of birds and animals—could win him a place in the Prince of Wales' bodyguard. But ambush and murder force Hyw to stretch his gift in unexpected ways. When the prince tries to use Hyw to spy on the invading English, they clash with old friends and ruthless enemies. Hyw's sister Catrin sees visions of death and disaster. The young nobleman she's pledged to marry thinks his love endangers her gift. But they must work together to prevent the genocide she foresees. Can the gifts be trusted? Or will their world shatter around them?
A medieval fantasy that combines magic, mythology, and historical legends with the realities of Wales in 1282.
Amazon.ca: https://www.amazon.ca/gp/product/1989078281
Kindle: https://www.amazon.com/dp/B08GFK8BSJ/
Kobo (ebook): https://www.kobo.com/us/en/ebook/spirit-sight-1
Barnes & Noble: https://www.barnesandnoble.com/w/spirit-sight-marie-powell/1137496305
Chapters/Indigo: https://www.chapters.indigo.ca/
Praise for Spirit Sight:
"Spirit Sight is an imaginative novel that makes clever use of medieval Welsh history and legend. Young readers will be drawn to the magic powers of Hyw and Cat, transporting them back to a tense and pivotal moment in the history of the United Kingdom, when the last Welsh princes faced down the mighty English army. Readable and well-researched." Daniele Cybulskie, Author of Life in Medieval Europe
"Folklore, history, adventure, romance – Spirit Sight has it all." Sharon Plumb, Author of Draco's Child
"Marie Powell cleverly explores the possibility of a "gift of seeing" and has written an intriguing, enjoyable historical fantasy." Marion Mutala, Author of My Dearest Dido
​ABOUT MARIE: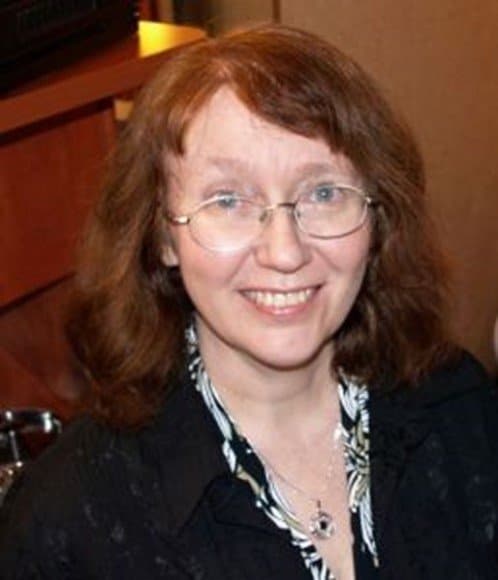 Marie Powell's adventures in castle-hopping across North Wales resulted in her award-winning historical fantasy series, Last of the Gifted. Spirit Sight (Book 1) was released in August, and Water Sight (Book 2) will be released in November. Marie is the author of more than 40 children's books, along with award-winning short stories and poetry. She holds a Master of Fine Arts (MFA) in Creative Writing from UBC, along other degrees. Find more information about Marie at: mariepowell.ca.
This project is made possible through Creative Saskatchewan's Book Publishing Production Grant and Market and Export Development Grant Programs.                                                           
To request additional review copies or an interview with Marie, please contact Mickey Mikkelson at Creative Edge Publicity: [email protected] / 403.464.6925.
We look forward to the coverage!
Below is an exclusive interview I did with Author Marie Powell!
What inspired you to write Last of the Gifted: Water Sight?
Well, that's kind of a long story. A few years ago, I planned a trip to Wales because my grandfather had come there and I wanted to get into travel writing. We stayed in a sheep farm in north Wales, and drove out on day trips to visit the big Welsh castles. And I discovered the "Welsh" castles were really English, built by Edward I to subjugate the Welsh. The sheep farm was about five miles of Dolwyddelan, a castle built and lived in by the last true Welsh princes, so we went to visit it. Unlike the English castles, it was smaller and kind of wild. There was no gate, no ticket salesperson, no little shop selling souvenirs, no tour guides, and really, no people around. Just signs with pictures that showed people falling off rocks: enter at your own risk, kind of thing. There was an amazing little pond with its own tiny waterfall, and a bunch of scattered rocks and ruins. And way up, way up at the top of a set of crumbling stone stairs, there was a door. So I climbed up and went inside. And someone had gone to the trouble of posting placards all around the interior, showing the history of the real Welsh princes and the castle. I started thinking about what it would be like to actually live there, and I was hooked. Maybe I brought a ghost back with me, because sometimes I feel like I can see it so clearly. I started doing some research and reading Welsh legends. One day I tried free-writing about what it would be like to have a connection with a hawk. That — after a lot of rewriting — is the opening scene of Spirit Sight, the first book in the series. And it's been my go-to project ever since.
Are any of the characters based on people you know?
No, but the name Hywel is connected to my family lore: Powell would have been "ap Hywel" (like pool). And there are some characters based on historical figures: Llywelyn ap Gruffydd and his family, as well as Cynfrig ap Madog and other Welsh and English characters. Unfortunately not much is known about these figures, since the written records of this time and the 1282-3 invasion were deliberately destroyed, so it's a lot of reading-between-the-lines and educated guess-work.
Did you always picture two books in the Last of the Gifted series?
The very first draft was called Hawk, and it was one book with the story focused on Hyw. I was able to work with some wonderful authors — Glen Huser, my MFA these advisor at UBC, and many others credited in the Acknowledgements. It won several awards, including a scholarship to Highlights Chautauqua including a mentorship, and a CANSCAIP mentorship. In the course of that work, I added Catrin as a second POV character. The basic spine of that very early book naturally split into two. But there's more to come, and I'm now working on a third book in the series.
Do you have one favorite chapter in Water Sight?
Such a tough question! Every chapter has a purpose in moving the story forward, and each has its own set of goals and conflicts within the story as a whole. So I'd have to say they are all my favorites for different reasons.
Did you have to do a lot of research to get the setting correct?
Oh, yes, and I'm still doing it. Before that first trip to Wales, I had collected a bunch of history and touristy books and pamphlets. I had planned to read them all, but life happened. The morning we left I went running out of the house to catch the plane and realized I'd left most of them on the kitchen table. In those days we couldn't use our phones because of roaming charges, so I was pretty clueless. Then we started visiting the castles and libraries in the various towns, and asking questions. Now I have a mountain of research that I keep in plastic file bins and a couple of bookshelves full of books. So far: pamphlets and booklets from CADW and other historical sites, multiple history books that I bought or brought in on Interlibrary loans (thanks to Regina Public Library), books of mythology and poetry, online sources like old books on Google, websites, videos, audio, letters to historians at universities, correspondence with professional and amateur historians, a Welsh language class from Nant Gwrtheyrn (complete with a 2" binder of stuff), two trips to Wales, files and files of photographs, and now I'm taking a Medieval History course for creators. I'm always collecting research.
Did you always want to be an author?
Either an author or a paleontologist. Or someone with a pet dinosaur. Or an archeologist. I started writing as a playwright during my first university degree (Bachelor of Fine Arts); then wrote as a journalist and eventually got my second degree (Bachelor of Journalism and Communications); then studied as a dramaturge for my MA, and then got an MFA in Creative Writing from UBC. And lots of writing courses in between. I had to make a living so I was a professional writer and journalist, but I have always been writing. I like to think I'm getting better at it.
What is your favorite part of being an author?
Actually, it's those moments when you're just writing, in the zone, and nothing else matters. It's like, you're out on a walk and your mind starts ticking with the rhythm of your feet, and something stirs your hair or whispers in your ear, and you get home and open the laptop and spread your fingers out on the keyboard and the words come. Or you're out somewhere and you hear a scrap of conversation, and it floats in through your ears and around your brain and the next thing you know, you're scribbling on the napkins. It's a good idea to take a notebook and pen with you everywhere. Saves on the napkins, anyway, and it's usually easier to read.
Have you read this novel? Want to get your book feature? Contact me! Also, don't forget to check out my feature on Feedspot's Top 100 YA Book Blogs!