This post may contain affiliate links, which means I may receive a small commission, at no cost to you, if you make a purchase through a link!
Falling into Magic By Elizabeth Pantley is here.
Welcome to Destiny Falls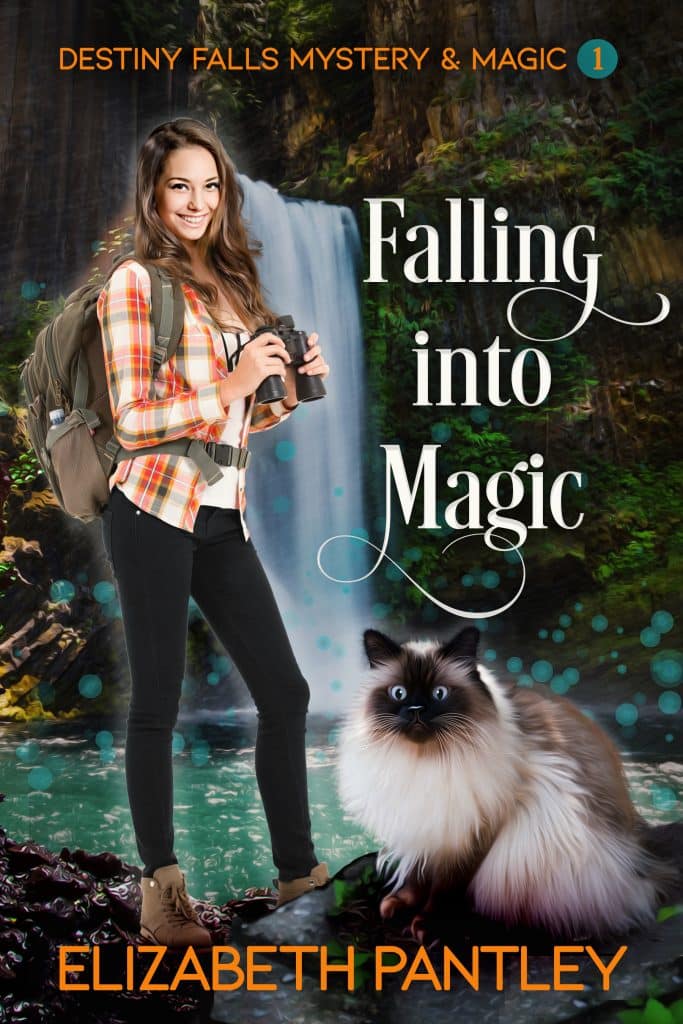 When Hayden was a child, she lost her cat. Adults told her the cat has escaped the house and ran away, but she knew the truth. The mirror had taken her. Hayden knew this because the mirror had given her a glimpse of an alternate world, and it had nearly pulled her in, so she was certain the cat had suffered that fate.
. . . Twenty years later, Hayden discovers the true secret of the mirror when she is thrust into it by a mysterious villain. She learns of a world she never knew existed and a family she never knew she had. But danger brought her here, and it followed her. And now, Hayden is on a mission to see that the threat is removed so that she can begin her magical, meaningful new life in this enchanted world.

Falling into Magic is a magical cozy mystery novel with a touch of humor and a hint of romance. It is the first book in the Destiny Falls Mystery & Magic series.
About the author:
Elizabeth Pantley is the international bestselling author of The No-Cry Sleep Solution and twelve other books for parents. Her books have been published in over twenty languages. She lives in the Pacific Northwest with her family, and is the mother of four and nana to one. This is her first work of fiction.
You can follow Author Pantley on: website, Facebook, Instagram, Pinterest, and Blog. Also, you can purchase the novel on Amazon today!
Have you read this novel? Want to get your book feature? Contact me! Also, don't forget to check out my feature on Feedspot's Top 100 YA Book Blogs!
Note: The author provide bio and blurb.