This post may contain affiliate links, which means I may receive a small commission, at no cost to you, if you make a purchase through a link!
Snow in Summer by Laura Kemp feature is here!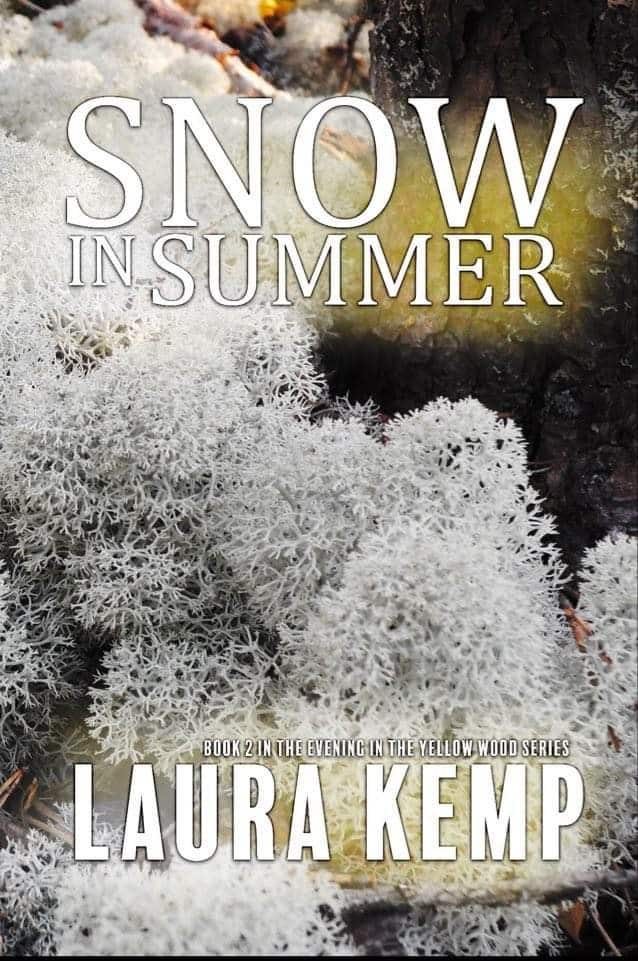 It's been a year since Justine Cook defeated an immortal enemy that had hunted her family for generations. Settling into a peaceful life with her boyfriend in the small town of Lantern Creek, Michigan, she hopes to escape the events of the summer before.
But the past won't let go so easily.
When a woman named Amanda Bennett survives a fall from a cliff on Mackinac Island, it triggers a series of events that reawakens the past. Soon Justine and her brother Adam are pulled into a mystery that threatens to destroy the new life they have worked so hard to create. As people begin to die, people, only Amanda Bennett can see, Justine must race against time to destroy a dark power she thought she had buried the summer before.
Author Laura Kemp is a teacher who loves to write about her home state of Michigan. She has a B.A. in Creative Writing from Western Michigan University.
It is there she studied under Stuart Dybek and has had her short fiction and poetry published in Chicken Soup for the Soul, Word Riot, Tonopalah Review, SaLit and SLAB: Sound and Literary Art Book. When not writing, Laura enjoys musical theatre, hiking, swimming, reading, and performing with her Celtic band- Si Bhaeg Si Mohr. She also enjoys spending time with her husband and four children.
I'm so excited to do another author interview feature with Laura! Below she answers my questions, and there is good news…she is writing MORE!
What inspired you to write Snow in Summer? I was inspired to continue the story of Justine and her friends from 'Evening in the Yellow Wood' because I honestly couldn't let go of the characters. I wanted their story to continue in the worst way, and so I decided to write a sequel.
Who was your favorite character to write? Tough question. I love writing Justine for obvious reasons, she's a girl, and I write in first person, so I kind of 'take on' her persona. There is a lot of me in Justine Cook, so writing about her is often therapeutic. I also love writing the character of Mallard because you just never know what he's going to say.
Did you always plan to write Book 2 in the Evening in the Yellow Woods series?No, I did not. It was originally a standalone, and then my publishing house talked me into a series. I was glad they did, because… see Question One!
What is one thing you hope readers take away from reading Snow in the Summer? I hope they understand that these characters have grown and matured over the last year since EYW ended. I hope they grow to love them even more for their vulnerability.
What are you writing next? Is there Book 3? Yes! There is a Book 3, and I am about halfway done!
Get your copy on Amazon starting November 18th! You can also follow Laura Kemp on her website, Instagram, Twitter, and Facebook along with her FB group.
Have you read this novel? Want to get your book feature? Contact me! Also, don't forget to check out my feature on Feedspot's Top 100 YA Book Blogs!
Note: I was provided a copy of this novel.