This post may contain affiliate links, which means I may receive a small commission, at no cost to you, if you make a purchase through a link!
A Maiden's Prayer by Srianthi Perera feature is here.
Srianthi Perera's debut literary novel, "A Maiden's Prayer: A Family Story Set in 1970s Sri Lanka," examines Sri Lankan beliefs in the power of astrology and the role an individual's character plays in precipitating his destiny.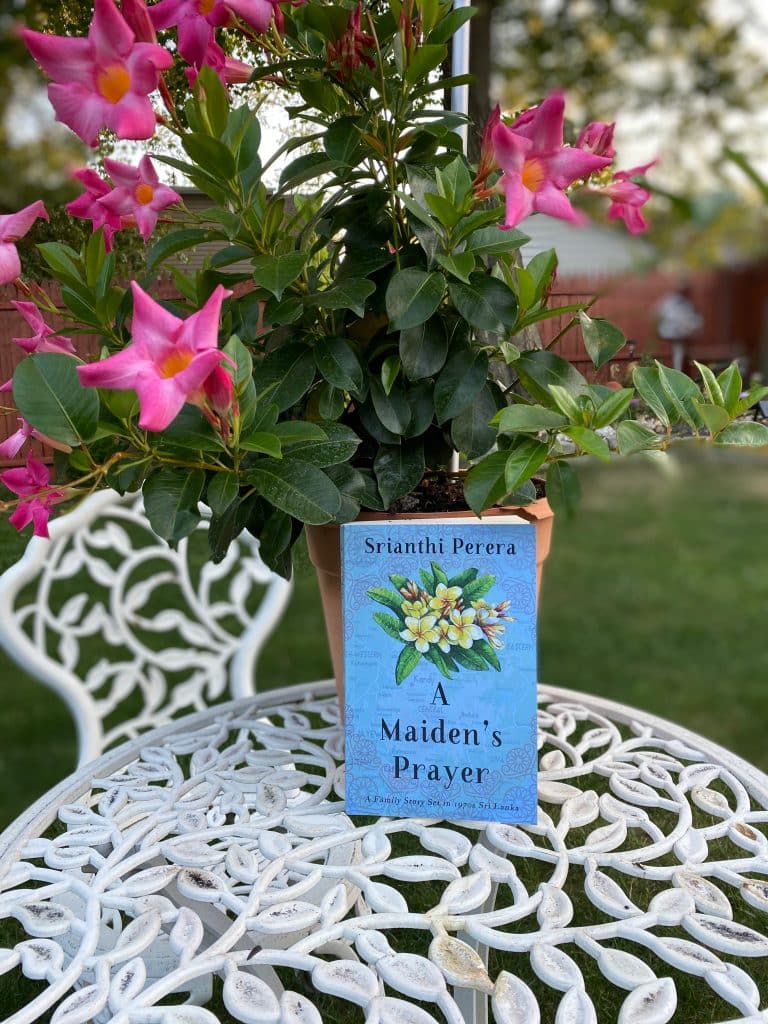 The story unfolds between the years 1973-77. It centers on an extended family trying to marry off a well-to-do male relative, Berty Rajakaruna, a charming and successful engineer. Berty debates whether marriage is a worthwhile price to pay in order to reclaim his inherited estate, now in the clutches of his scheming sister. The estate is special because it was founded by his great-great-grandfather, who was a Mudaliyar (comparable to a country square), under British rule.

The novel is humorously narrated by Tamara, a teenage member of the family who herself is navigating a tricky path from childhood to adulthood. Her narrative voice injects warmth and wit into the story she tells about her uncle, who spurns a traditional, arranged marriage and subsequently meets his destiny.

The story's many themes include astrology, coming-of-age traditions, Buddhism, and the turbulent political climate of 1970s Sri Lanka. During a pandemic that limits foreign travel, A Maiden's Prayer is armchair travel and time-travel to a culture little known in the Western world.

Srianthi Perera has enjoyed a lifelong career in journalism in Sri Lanka, the Sultanate of Oman, Canada, and the USA. She currently resides in Arizona.
Find out more on Srianthi's website, Amazon, and TinyURL.
Have you read this novel? Want to get your book feature? Contact me! Also, don't forget to check out my feature on Feedspot's Top 100 YA Book Blogs!
Note: The author provide bio and blurb.