This post may contain affiliate links, which means I may receive a small commission, at no cost to you, if you make a purchase through a link!
Terra Nova by MtG Review is here. This novel centers around the character of Evangeline. She is an average teenager who goes to school, has two best friends Val and Cynthia, and reluctantly attends parties. But Evangeline suffers from a mysterious illness, and no doctor can confirm a diagnosis. She gets extreme abdominal pain that results in her having to go to the hospital repeatedly.
After a severe episode from the pain that causes what doctors think to be a mini stroke, Evangeline is diagnosed with a rare genetic blood disorder. Her health begins to suffer from it more and more. It is then amid this Evangeline stumbles upon a doorway that leads to another world. She dares to go through it and learns now she is unable to return to Earth. Now, Evangeline is stuck in Terra Nova.
This world is a world filled with not only an alternative world but an alternative fantasy. Evangeline is curious about this inhumane place and soon learns Terra Nova isn't a dark, hidden side of Earth. It is the result of a government experiment gone wrong. Evangeline is determined to accept this new change she is undergoing, and soon the vampires become foes. There is a certain one, too, that holds a keen eye to Evangeline.
Back home, her brother Raffael and her best friends scramble to figure out where Evangeline went. Will they figure out the government is behind her disappearance? Will they be able to bring her back? Little do they know, it all comes down to one person.
I have to say this book is an excellent change in my book pile. My absolute favorite part of this book is the fact it moves along at a fast pace. I was able to read the pages and did not want the story to end, turning them as fast as my eyes could read them. I know when we think of vampires, we always think of Twilight. There have been numerous storylines similar but let me tell you, Terra Nova is definitely an original read and one I recommend. I also want to add the fantasy aspect is believable, and the protagonist of Evangeline is likable in a way that makes me want Book 2!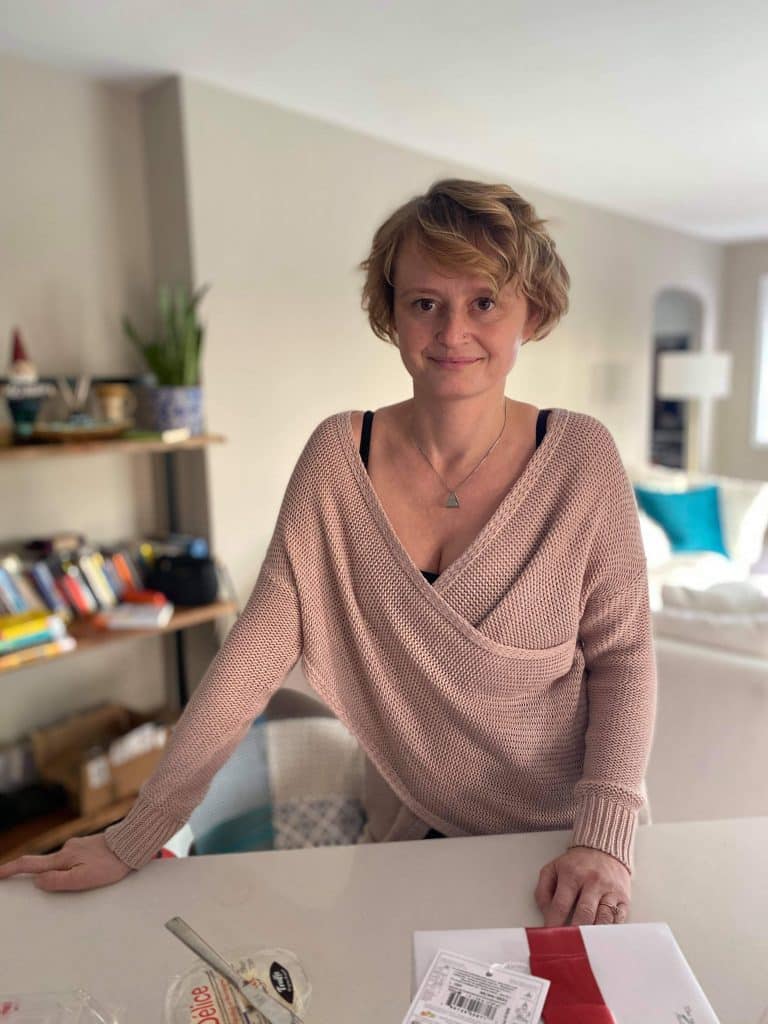 Author MtG—Marlena has worked in numerous positions, mainly in managerial and executive roles. These include as editor-in-chief of a cultural magazine, executive director, and most recently, the manager of a non-profit organization that works with immigrants and refugees.

She has extensive experience working and studying abroad, including Germany, Italy, Korea, Abu Dhabi, and Pakistan; these experiences taught her about many cultures and worldviews, which influenced her writing.

Terra Nova, her first publication, is Book 1 of a series. The series' concept emerged when she, as the protagonist, was diagnosed with the blood disorder paroxysmal nocturnal hemoglobinuria (PNH), and her then-boyfriend (now husband) joked she was becoming a vampire. She is currently back in school, completing her doctorate, and running her own business and reading and writing whenever she finds the chance!
Below is my HCR Meter Ranking of Terra Nova.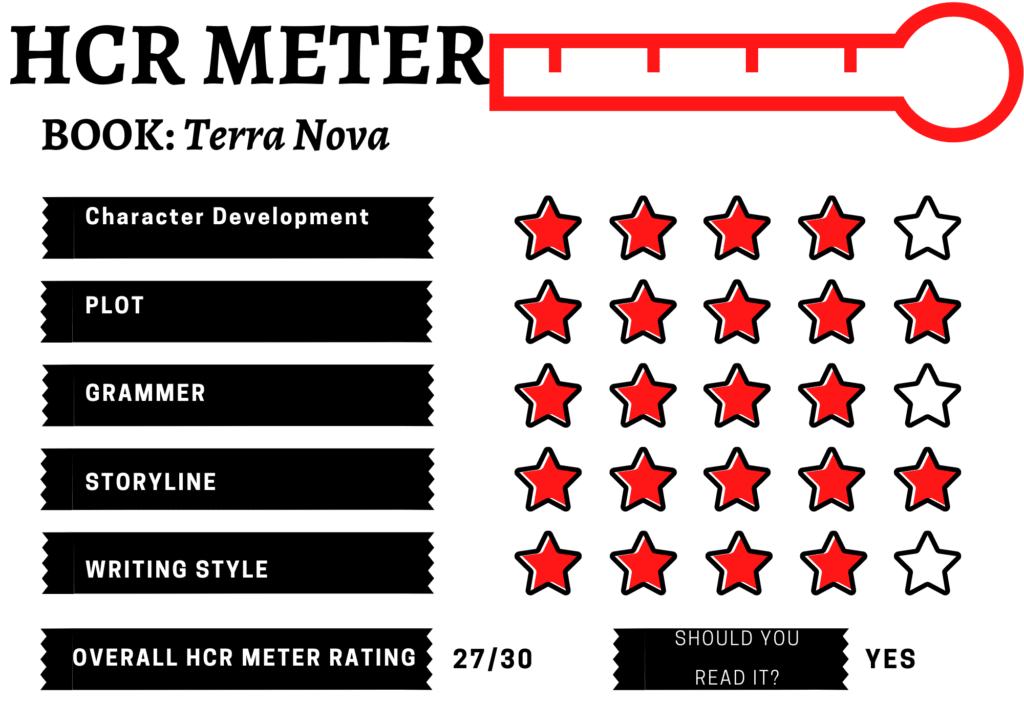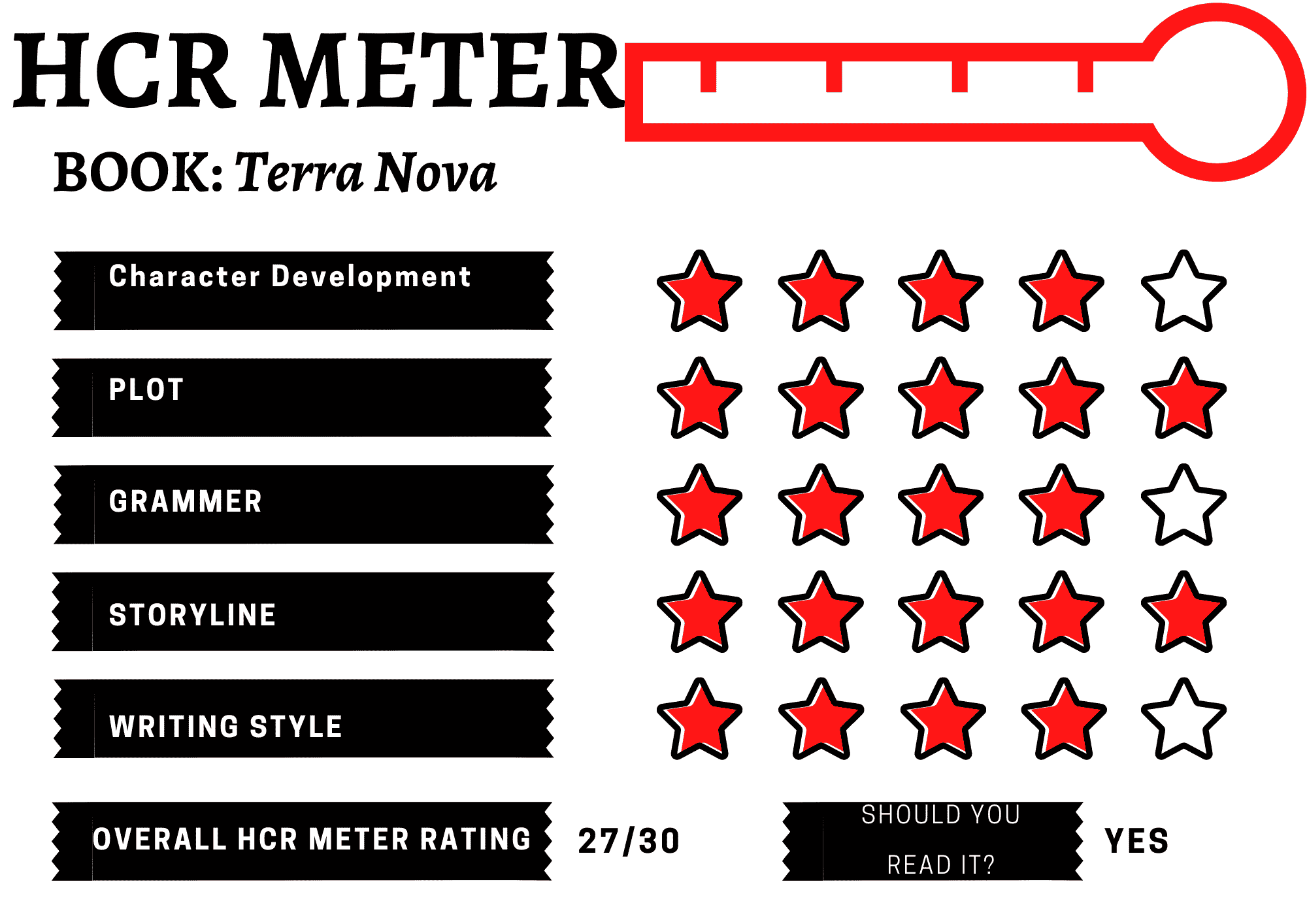 You can find out more on Author MtG on her website and Instagram. You can also get your copy on Amazon!
Have you read this novel? Want to get your book feature? Contact me! Also, don't forget to check out my feature on Feedspot's Top 100 YA Book Blogs!
Note: Author MtG provided the author biography, author photo, and the novel. I received this product for free for this feature, but the honest review is all mine.