This post may contain affiliate links, which means I may receive a small commission, at no cost to you, if you make a purchase through a link!
My December TBR Book Picks 2020 reveal is here.
I am so excited to reveal my December TBR Picks! Christmas is my favorite time of year! I love the lights, the decorations, and an excuse to read a Christmas novel. This month I am so excited to reveal my favorite Christmas novels that I am so excited to read. I also have some of the MOST requested books of the YEAR on my TBR list. The question is, which book should I read first?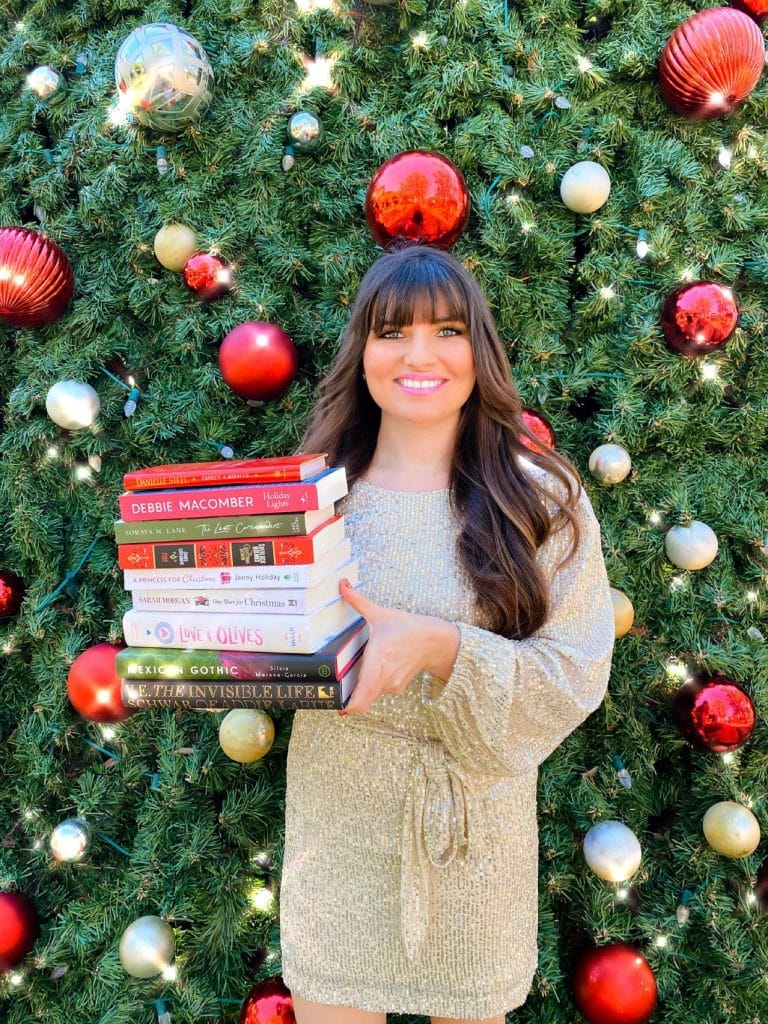 Expect Every Miracle by Danielle Steel, Holiday Lights by Debbie Macomber, The Last Correspondent by Soraya M. Lane, The Christmas Demon by Sherlock Holmes, A Princess for Christmas by Jenny Holiday, One More for Christmas by Sarah Morgan, Love & Olives by Jenna Evans Welch, Mexican Gothic by Silvia Moreno-Garcia, and The Invisible Life of Addie LaRue by V.E. Schwab.
I decided to put everything on this month's TBR. I have Christmas (of course), historical fiction, mystery (Christmas edition), YA romance, and fantasy. I am so excited to dive into this month's pile while I curl up with a novel.
December, there is no time for sleep because all I need to do is read…ONE MORE CHAPTER!
Have you read this novel? Want to get your book feature? Contact me! Also, don't forget to check out my feature on Feedspot's Top 100 YA Book Blogs!