This post may contain affiliate links, which means I may receive a small commission, at no cost to you, if you make a purchase through a link!
The Child Wore Pearls by Morgan Matthews Review is here.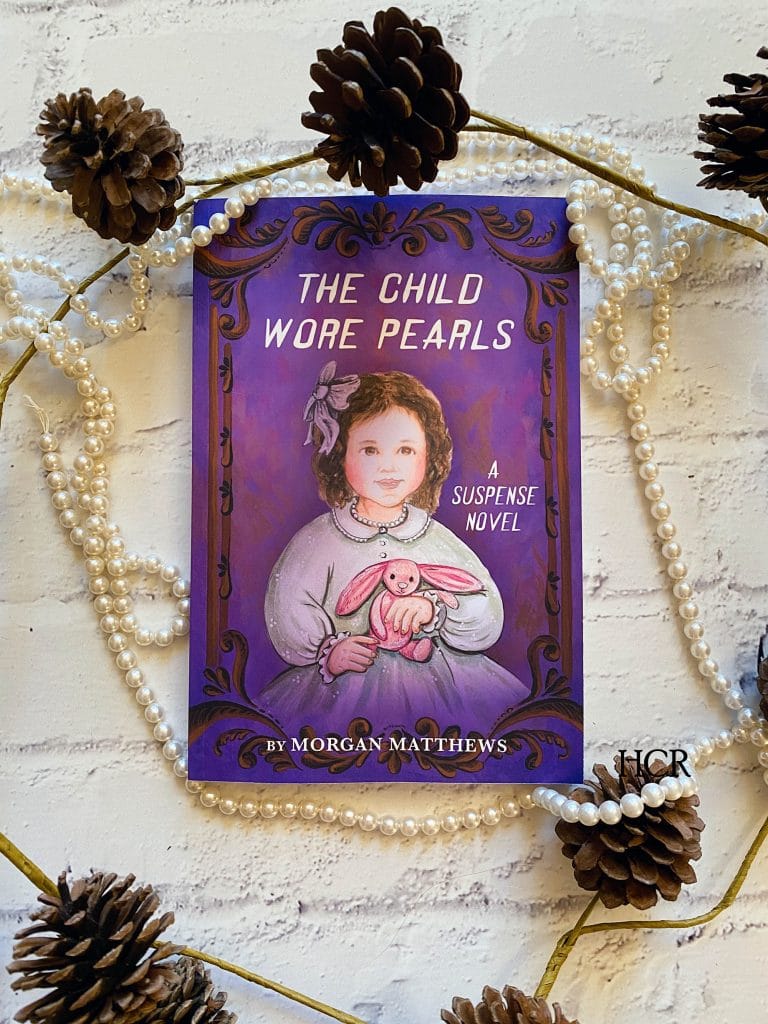 This novel centers around June Randolph. Growing up, June and her father remain a team running the family-owned jewelry store. June has always been close to her father. However, her relationship with her mother has been something she struggles to hold onto.
At seventeen-years-old, June now is thinking of having a life outside working at the jewelry store. When an older customer approaches her, June starts to pull out of her secluded shell. The summer before her senior year of high school suddenly has June seeing things in an all-new way. This newfound happiness, though, brings into question secrets from her mother's past. It brings to light revelations that make June question everything she knows. Now June must uncover truths that have been hidden from her for years.
I thought The Child Wore Pearls was such a great read. The characters and plot were very well developed. The characters were so vividly written I could feel their emotions and actually felt like I was right there with them in the story. The plot was also great because the twists were an oh my gosh did not see that coming kind of twists. I definitely recommend this novel because it is one you won't be able to put down!
Author Morgan Matthews is a wife, mother, photographer, lifestyle blogger, and fiction writer. She earned her
Bachelor's degree in psychology, as well as a Master's degree in clinical mental health counseling.
You can also follow Author Morgan Matthews on: Facebook, Instagram, Goodreads, and you can also sign up for her newsletters! You can get your copy on Amazon today!
Have you read this novel? Want to get your book feature? Contact me! Also, don't forget to check out my feature on Feedspot's Top 100 YA Book Blogs!
Note: Author bio, author photo were provided by author. I received this product for free for this feature, but the review is all mine