This post may contain affiliate links, which means I may receive a small commission, at no cost to you, if you make a purchase through a link!
A Wealth of Pigeons by Steve Martin is coming out on November 17th!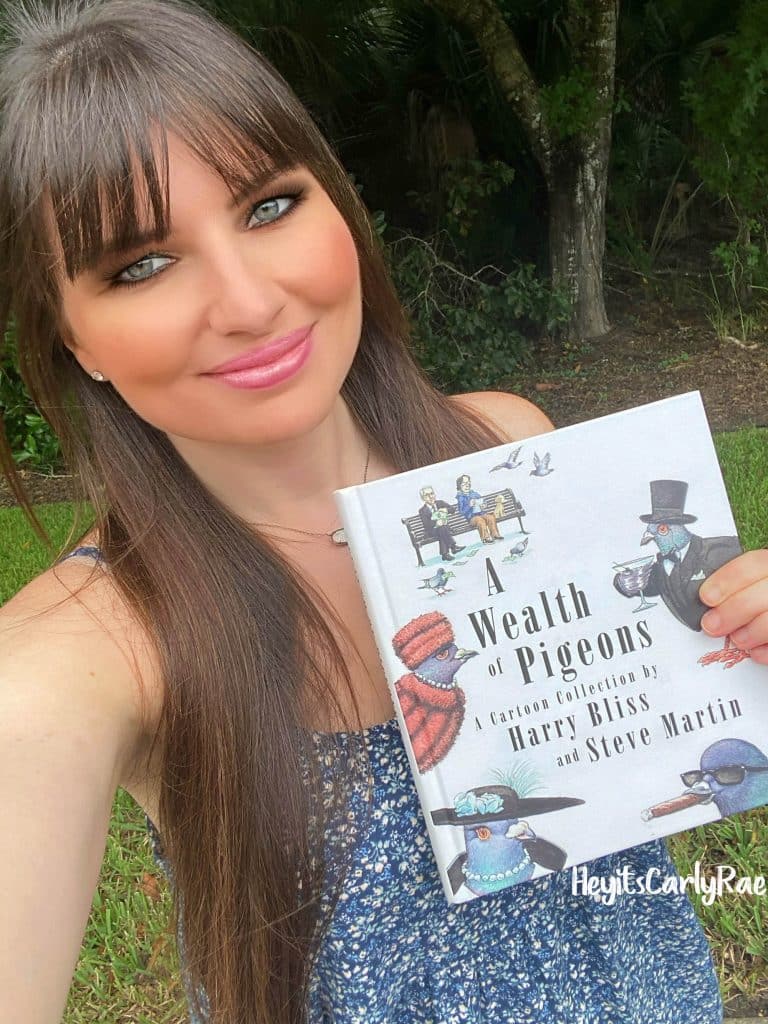 I was so excited to get this book from Celadon Books. I am a huge Steve Martin fan. I admit, at first, I was unsure of how this book would be, but I enjoyed it. Martin did a fabulous job in the story and in crafting this novel.
The illustrations were excellent in this collection too. It was all done by New Yorker cartoonist Harry Bliss. In my opinion, he did a phenomenal job. My favorite part is at the beginning of the collection, with the first words are, 'Steve and Harry meet…'
I got many messages on my Instagram and Facebook from my followers asking, 'what if I don't read a lot of cartoon collection? Will I enjoy it?' I thought that it was a great question to share because that was my first thought. But I will say YES, you will enjoy it. The layout is different, but I found it refreshing after reading long chapter books. The short sentences with the drawings were gripping and kept me interested until the very last page.
I definitely recommend picking up your copy of this book when it comes out!
Are you ready for this novel? Want to get your book feature? Contact me! Also, don't forget to check out my feature on Feedspot's Top 100 YA Book Blogs!