This post may contain affiliate links, which means I may receive a small commission, at no cost to you, if you make a purchase through a link!
Ironspark by C.M Mcguire is here.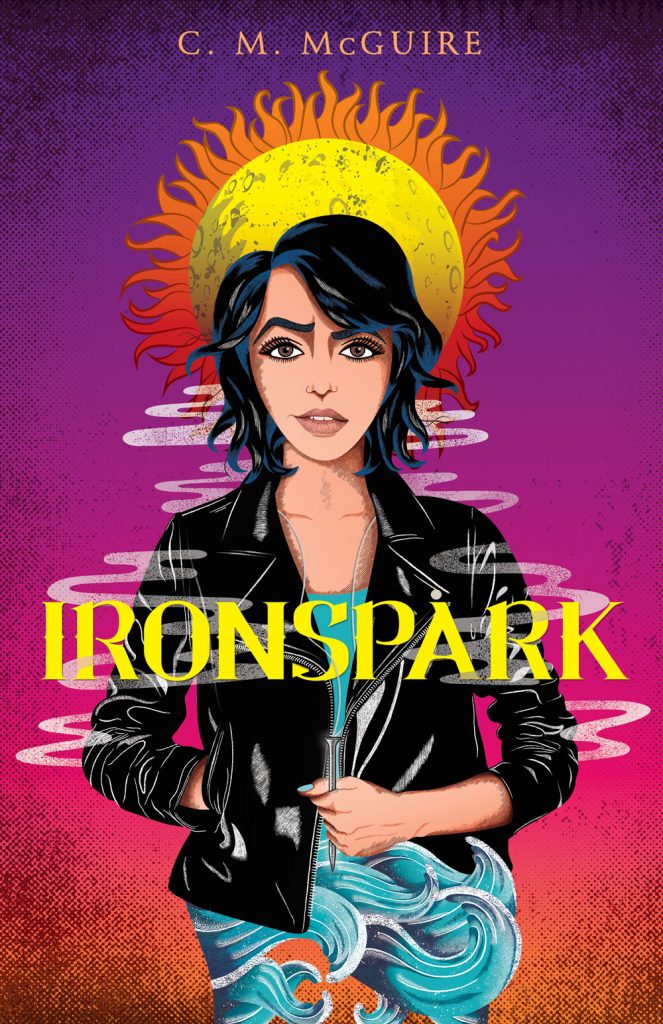 For the past nine years, ever since a bunch of those evil Tinkerbells abducted her mother, cursed her father, and forced her family into hiding, Bryn has devoted herself to learning everything she can about killing the Fae. Now it's time to put those lessons to use.

Then the Court Fae finally shows up, and Bryn realizes she can't handle this on her own.
For the first time in her life, she has to do the unthinkable. She has to accept help from three people who refuse to let these Fae endanger their town.
Gwen, a kindhearted water witch; Dom, a new foster kid pulled into her world; and Jasika, a schoolmate with her own grudge against the Fae.
But trust is hard-won, and what little Bryn has gained is put to the test when she uncovers a book of Fae magic that belonged to her mother. With the Fae threat mounting every day, Bryn must choose between faith in her friends and power from a magic that could threaten her very humanity.
You can find out more on the author: Twitter, Instagram, and website.
Are you ready for this novel? Want to get your book feature? Contact me! Also, don't forget to check out my feature on Feedspot's Top 100 YA Book Blogs!
Note: Author provided information for the feature.