This post may contain affiliate links, which means I may receive a small commission, at no cost to you, if you make a purchase through a link!
· First Love · Tragic Romances / Star-Crossed Lovers · Self-Discovery · Self Harm ·Survival · Fierce Heroines
· Fall Reads · Best 2020 Reads · Holiday Gifts for Readers · First Graphic Novels · Fans of John Green The Fault in Our Stars
Love comes to DC this fall in the form of a new teen romance, Victor and Nora: A Gotham Love Story. Set many years before Victor becomes the iconic Batman villain Mr. Freeze, Victor and Nora tells the untold love story of Victor Fries and Nora Kumar and is a heart-wrenching exploration of living life to the fullest, and how far one will go for love.
This new young adult (YA) graphic novel debuts November 3, 2020 and is written by bestselling YA author Lauren Myracle (Let It Snow, ttyl, ttfn) and illustrated by Isaac Goodhart. Myracle and Goodhart previously collaborated on the critically acclaimed Under the Moon: A Catwoman Tale and are excited to come together in this moving story about first love and first heartbreaks.
Seventeen-year-old Victor Fries has a cold heart. After his brother died in a tragic house fire that Victor feels responsible for, his parents have isolated themselves, and Victor has dedicated his whole life to one thing: science.
Nora Kumar is full of life. She is suffering from an incurable illness that will slowly consume her, so she's decided to live her last days to the fullest at her summer home in Gotham City until her birthday, the day she plans to take her own life.
When Victor and Nora meet one day at the cemetery outside of town, they are astonished to find the connection they've been missing in their lives. Their summer quickly spirals into a beautiful romance, and Victor's cold heart is able to thaw, allowing him to begin to enjoy life just a little more. But when Victor learns of Nora's illness, he's driven to try to find a solution to keep from losing another person he loves…by whatever means he can.

Victor and Nora: A Gotham Love Story is a tragic tale about living life to the fullest and what it truly means to love…and to let go.


Please enjoy this advance copy of Victor and Nora: A Gotham Love Story. We look forward to your coverage timed to publication.
Praise for Victor & Nora: A Gotham Love Story
"The book's illustrations are stunning, brilliantly moving between sepia- and blue-toned palettes to heighten the story's mood"—Kirkus Reviews
Goodheart's beautiful, vivid artwork shifts throughout the book to reflect changing fears, dreams, and realities, and the light pastels and sepia tones in the palette help evoke a dreamy, fantastical atmosphere…Readers looking for a tragic romance with moral ambiguities, even those unfamiliar with the DC universe, will appreciate this backstory of one of Gotham's most notorious criminals." –Booklist
Praise for Myracle and Goodhart's
Under the Moon: A Catwoman Tale
" A high-octane, emotionally-charged reimagining that is definitely the cat's meow." —Kirkus Reviews
"Myracle offers a fresh take on this character, creating a strong, sympathetic, but no less flawed Selina. Like teenagers and cats alike, she is a compelling set of contradictions; scrappy and vulnerable; quick to protect but slow to trust. Goodhart's illustrations are similarly nuanced, beautifully depicting both dynamic action and subtle emotion."—School Library Journal
"Myracle delivers a Catwoman origin story update that captures the inner challenges of adolescence and trauma. —Publisher's Weekly
"This inaugural title in DC's YA imprint combines the deep character exploration typical of YA novels with the carefully unspooled and deliberately unresolved plot threads that fuel serial comics, and the compelling results have ample appeal for fans of both."—Booklist
About Lauren Myracle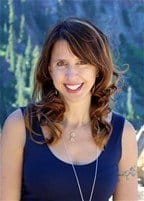 Lauren Myracle is the bestselling author of many books for children and young adults, including the acclaimed Internet Girls books ttyl, ttfn and l8r, g8r. ttyl and ttfn are New York Times bestsellers and ttyl was the first book to be written entirely in instant message. Lauren is also the author of the popular Winnie Years middle grade series. Lauren grew up in Atlanta, Georgia, and earned a BA in English and Psychology from the University of North Carolina at Chapel Hill. She later earned an MA in English from Colorado State University, where she taught for two years, and an MFA in writing for children and young adults from Vermont College.
About Isaac Goodhart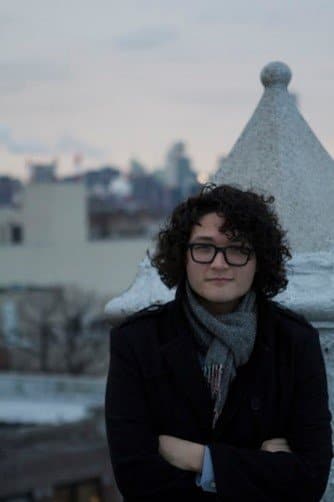 Isaac Goodhart is a 2010 graduate of the School of Visual Arts with a BFA in cartooning. He got his start in comics in 2014 as one of the winners of the Top Cow Talent Hunt. After drawing Artifacts #38, he moved on to illustrating Mattt Hawkins' Postal for 26 consecutive issues. He has also contributed to Love is Love, an anthology from IDW and DC, Rat Queens webcomics and Welcome to Showside.
About DC's YA graphic novels
DC's young adult graphic novels introduce DC's most iconic Super Heroes to a new generation of fans with stories told by some of the most successful authors from the young adult publishing space. The titles are standalone stories, not part of DC's ongoing continuity, and completely accessible to new readers who have no previous knowledge of DC characters. The stories are thought provoking stories for young adults, readers ages 13+, that focus on everyday aspirations, struggles and triumphs.
Below is some sneak peeks of the new graphic novel!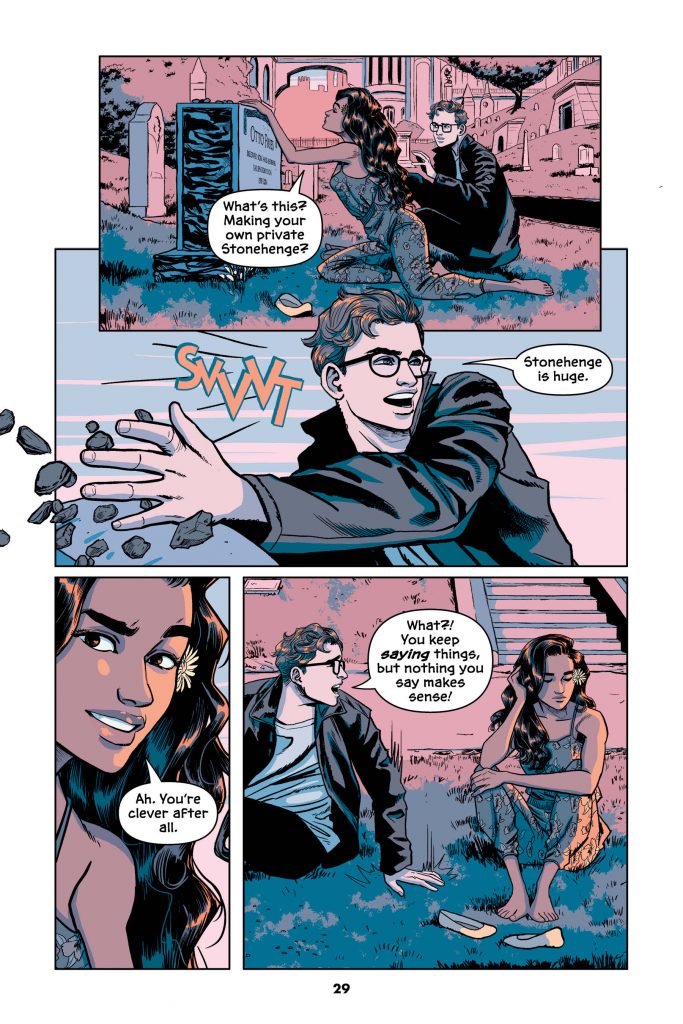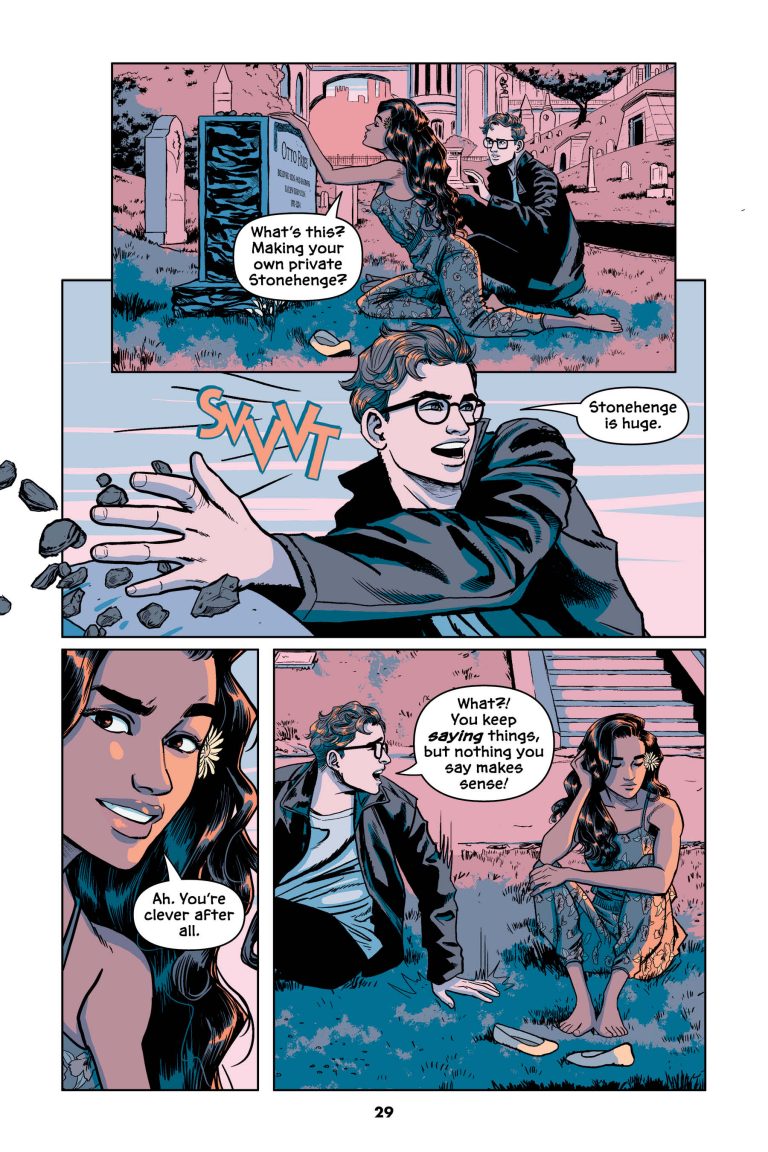 Have you read this novel? Want to get your book feature? Contact me! Also, don't forget to check out my feature on Feedspot's Top 100 YA Book Blogs! DC Comics provided information and photos!