This post may contain affiliate links, which means I may receive a small commission, at no cost to you, if you make a purchase through a link!
A STUNNING DEBUT OF POST-APOCALYTIC FICTION
BY CANADA'S OWN, ROBERT G. PENNER
BEST OF 2020 – Publishers Weekly

Published by Radiant Press, the book is now available worldwide
in both print, digital format and audiobook!
"With this brilliant debut, Penner thoughtfully upends the tropes of postapocalyptic fiction" — Publishers Weekly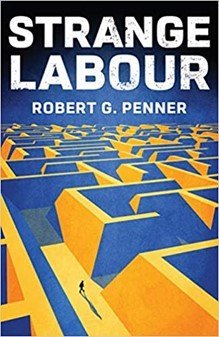 Strange Labour is a powerful meditation on the meaning of humanity in a universe that is indifferent to our extinction, and a provocative re-imagining of many of the tropes and clichés that have shaped the post-apocalyptic novel. Most people have deserted the cities and towns to work themselves to death in the construction of monumental earthworks. The only adults unaffected by this mysterious obsession are a dwindling population that live in the margins of a new society they cannot understand. Isolated, in an increasingly deserted landscape, living off the material remnants of the old order, trapped in antiquated habits and assumptions, they struggle to construct a meaningful life for themselves. Miranda, a young woman who travels across what had once been the West, meets Dave, who has peculiar theories about the apocalypse.
Amazon: https://www.amazon.ca/Strange-Labour-Robert-Penner/dp/1989274358/ref=sr_1_1?dchild=1&keywords=strange+labour&qid=1603759732&sr=8-1
PRAISE FOR STRANGE LABOUR:
"With its focus on a neurodiverse and disabled cast, probing exploration of caregiving and its tensions, and depiction of the determination to find joy and meaningful work in the aftermath of disaster, Penner's hopeful postapocalyptic vision pushes the subgenre forward."
– Publishers Weekly
"This is one of those powerful science fiction novels that is both intensely realistic and strikingly symbolic at one and the same time; a marvelous accomplishment, written so beautifully as to be etched on the eyeballs."
– Kim Stanley Robinson, author Mars Trilogy
What a vision this novel has. It is at once startling, smart, dark, and full of ache and humor. An amazingly spot-on evocation of our times. I cannot help but use the novel's last line to say that it made me 'inexpressibly, unaccountably happy.' Brilliant.
– David Bergen, winner of the Giller Prize for The Time In Between, author of Here the Dark
ABOUT ROBERT: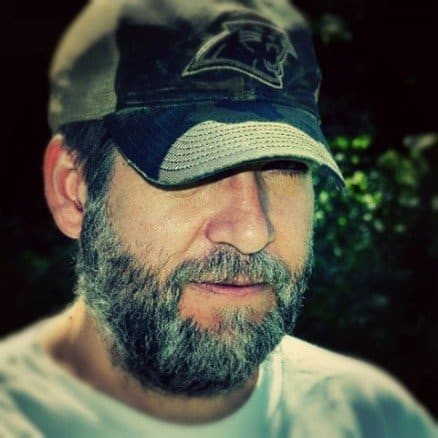 Robert G. Penner is a Canadian living in western Pennsylvania. He has published short stories in numerous speculative and literary fiction journals under various pseudonyms and is the founder and editor of Big Echo: Critical Science Fiction (bigecho.org). He is on twitter @billsquirrell. Strange Labour is Robert's first novel.
To request additional review copies or an interview with Robert, please contact Mickey Mikkelson at Creative Edge Publicity: [email protected] / 403.464.6925.
We look forward to the coverage!
Have you read this novel? Want to get your book feature? Contact me! Also, don't forget to check out my feature on Feedspot's Top 100 YA Book Blogs! DC Comics provided information and photos!