This post may contain affiliate links, which means I may receive a small commission, at no cost to you, if you make a purchase through a link!
The Mourning Report by Caitlin Garvey is out in October 2020.
Two years after her mother's death from breast cancer, Caitlin, then 20 years old, was admitted to a psychiatric facility after a suicide attempt. There, a therapist diagnosed her with major depression and anxiety, and she spent time as an inpatient. Years later, still suffering from grief and depression, Caitlin decided to embark on a "grief journey," interviewing the people involved in her mother's dying process: a hospice nurse, a priest, an estate planner, a hairstylist, and a funeral director. If she figured out how they could function after being so close to her mother's death, then maybe she could learn how to navigate her own life. Each chapter of The Mourning Report is centered on each interview and the memories, anxieties, and reflections that it stimulated. It asks what it means to "move on."
This memoir will tug at your heartstrings through the entire read. The Mourning Report will stay with you even after you turn the last page. Having had to watch a close person survive breast cancer, this book holds a special place on my shelf. Yes, it does take you into different moments at different times, but it only adds to this heartfelt novel that deals with major issues in such a way, you have to read it. I am so glad to have gotten an ARC copy!
Advanced Praise:
"I cried more times than I can count while reading this book, but I also laughed and marveled at Garvey's honesty. She has dared to tell the truth about grief, anxiety, and the seemingly impossible task of living on after loss. The Mourning Report is an unforgettable portrait of a mother and daughter, and something truly rare—a meditation on death that is filled with life." -Rachel Jamison Webster, author of Mary is a River
Titled a report—sly and straightforward in its nomenclature—Caitlin Garvey's memoir is also a testimony. It attests to grief as a veil, and to the ravages of loss. At eighteen, Garvey lost her mother and subsequently herself. With candor and vulnerability, she writes to retrieve the Lost Child she's become. The result is a book of heartrending tenderness. – Peggy Shinner, author of You Feel So Mortal
"Many memoirs of loss are limited by the author's understanding at the time of the events. Caitlin Garvey recognizes this, and in her post-mortem journey seeks to find who her mother was (alive and dead) to others. In graceful language devoid of sentimentality, Garvey takes us to the people who knew her mother in ways she never could. If this sounds grim, it isn't–there's a hilarious moment with a hospice nurse. Garvey is an honest, clear-eyed chronicler of her journey of grieving and collecting stories about her mother, who died of inflammatory breast cancer. At the same time this is Garvey's own story of living with mental illness and making her way in the world. At this time of crisis, we are all searching for meaning and substance. Garvey provides both in this lovely and incisive book." – S.L. Wisenberg, author of The Adventures of Cancer B*tch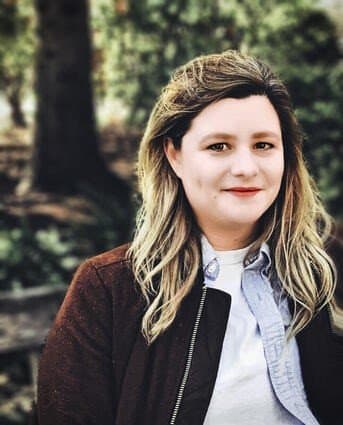 Author Caitlin Garvey is a writer and English professor in Chicago. She has an MFA in creative writing from Northwestern University, as well as an MA in English Literature from DePaul University. Her work has been published in Post Road Magazine, JuxtaProse Magazine, Apeiron Review, The Baltimore Review, The Tishman Review, The Journal of Compressed Creative Arts, and others. Her forthcoming memoir, The Mourning Report (Homebound Publications, 2020), is about losing her mother to cancer and collecting the stories of the people who played a role in her mother's care.
Pre-order your copy on Amazon  or Target today! You can follow Author Caitlin Garvey on her website or Instagram!
Contact Rachel at Mindbuck Media for more information regarding Author Caitlin Garvey at: [email protected]
Have you read this novel? Want to get your book feature? Contact me! Also, don't forget to check out my feature on Feedspot's Top 100 YA Book Blogs!
Note: I was provided a copy of this novel.