This post may contain affiliate links, which means I may receive a small commission, at no cost to you, if you make a purchase through a link!
So I was on Pinterest the other day and found this cute nail design for spring! Cupcake nails! I thought they were so cute! So I couldn't help but give the tutorial a try!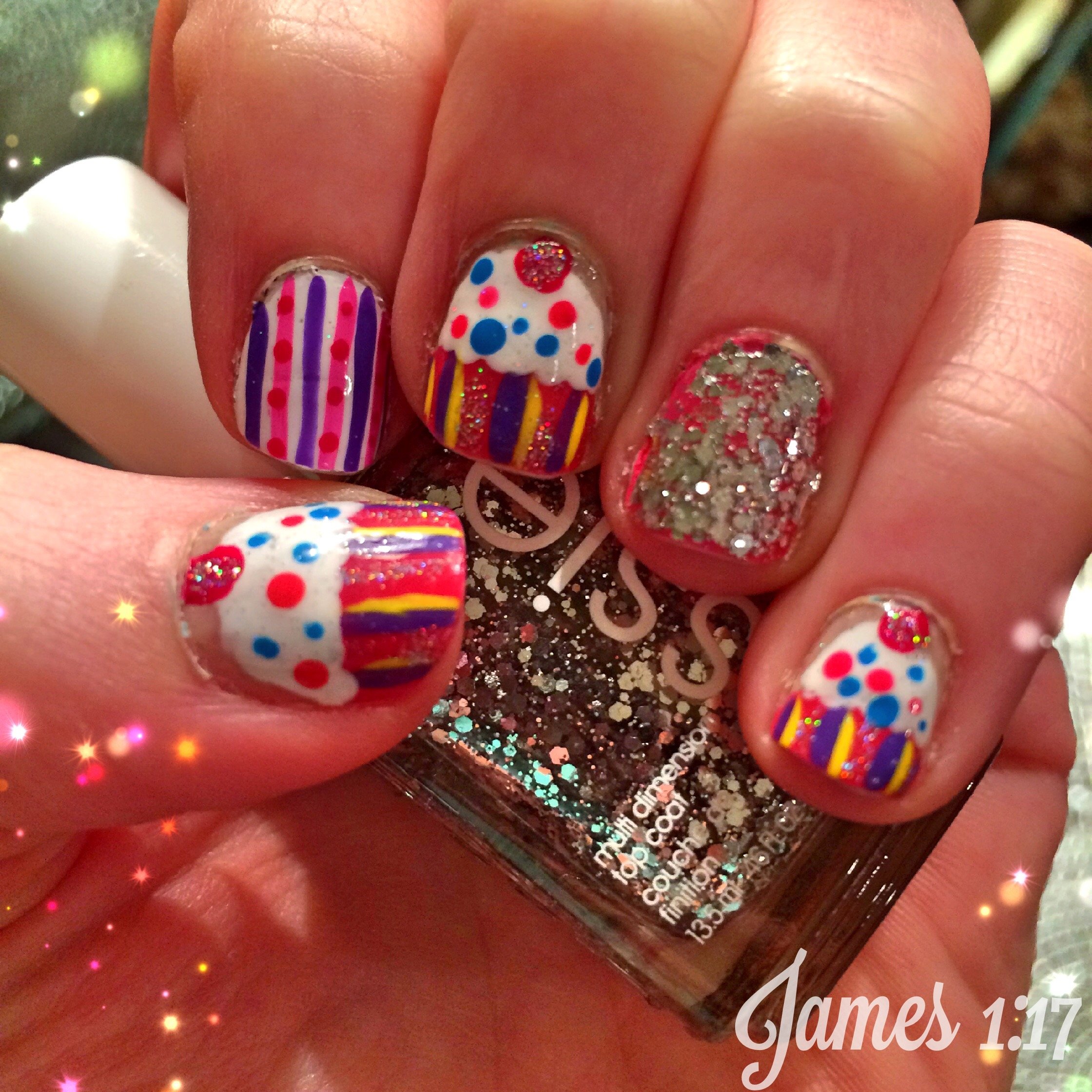 I thought the cupcake nails were perfect with my new spring outfits and I couldn't help but add a touch of glitter to the nail look to give it a touch of glitter! Because you know I'm a fan of anything that sparkles!
Yes I did the above nail design myself, and I also added a striped nail to give it a little something extra!
What do you think of my Cupcake Nails?! See more on my Instagram: @HeyItsCarlyRae