This post may contain affiliate links, which means I may receive a small commission, at no cost to you, if you make a purchase through a link!
Morgan Taylor Clueless Nail Polish collection I saw at Sally's, and I couldn't refuse getting some of the colors. I love the movie Clueless—the colors, the fashion, and now the nail polish.
There are twelve colors in the collection. Each one is unique, and I had a hard time deciding which to buy. I decided on: Totally Betty, Highly Selective, Oops, my Bad, and Driving in Platforms, although I may go back and get more!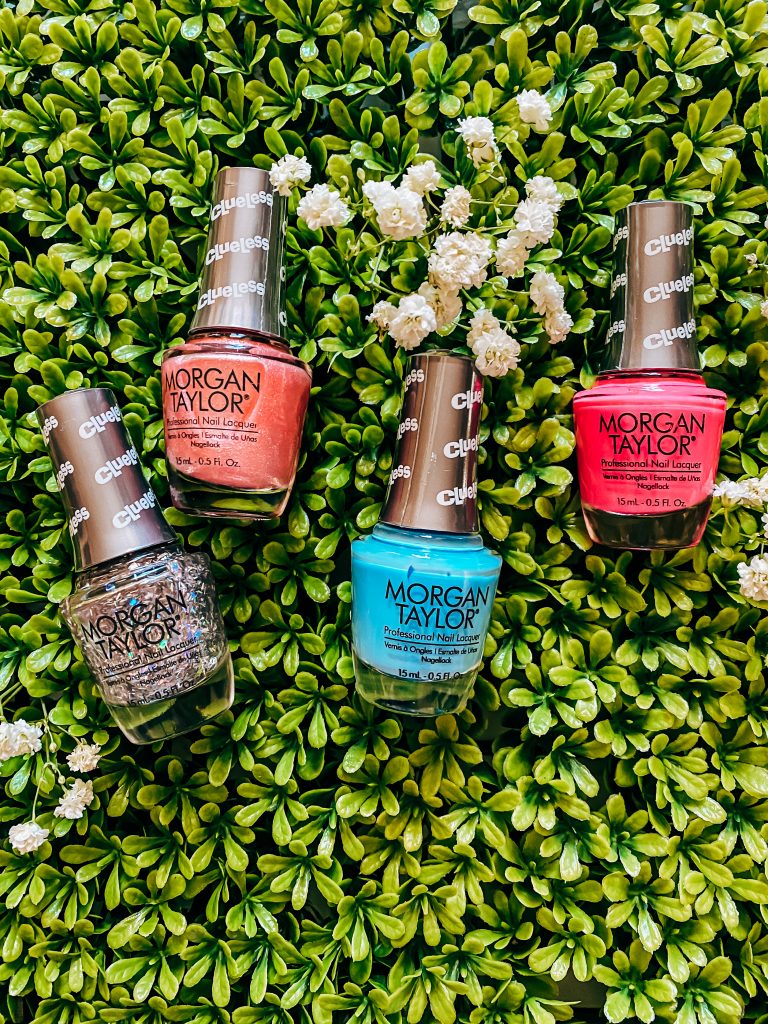 What is my favorite part about this nail polish?
I absolutely love how pigmented the nail polish is when you put it on your nails. I did two coats, and the color looked exactly like it does in the bottle. I really liked how Oops, My Bad could be worn on its own. It didn't need a color below to bring out the sparkle. The sparkle stood on its own and looked fabulous on my nails. I got so many compliments when I used that sparkle hue.
Do you have a favorite color?
I actually love them all. But if I had to pick a favorite, I would have to say Highly Selective is a great color. It is neutral when you wear it but adds a great holographic sparkle when your nails hit the light. My second favorite I will have to go with Oops, my Bad because the sparkle reminds me of Zenon Girl the 21st Century from Disney!
You can get your polishes on Sally's or Amazon! Let me know if you've gotten this collection yet!
You can follow me on Instagram, Twitter, Facebook, and Pinterest. Don't forget to check out my feature on Feedspot's Top 100 YA Book Blogs! You can also contact me about new reads today!