Lavender Eyelet Jumpsuit with Pockets
Lavender Eyelet Jumpsuit with Pockets is my new favorite look to wear for summertime. I don't own a lot of lavender, but when I saw this jumpsuit at my local Francesca's, I had to try it on. I admit I don't own a lot of jumpsuits, so I was a little hesitant. But I'm so glad I took a chance and tried this on!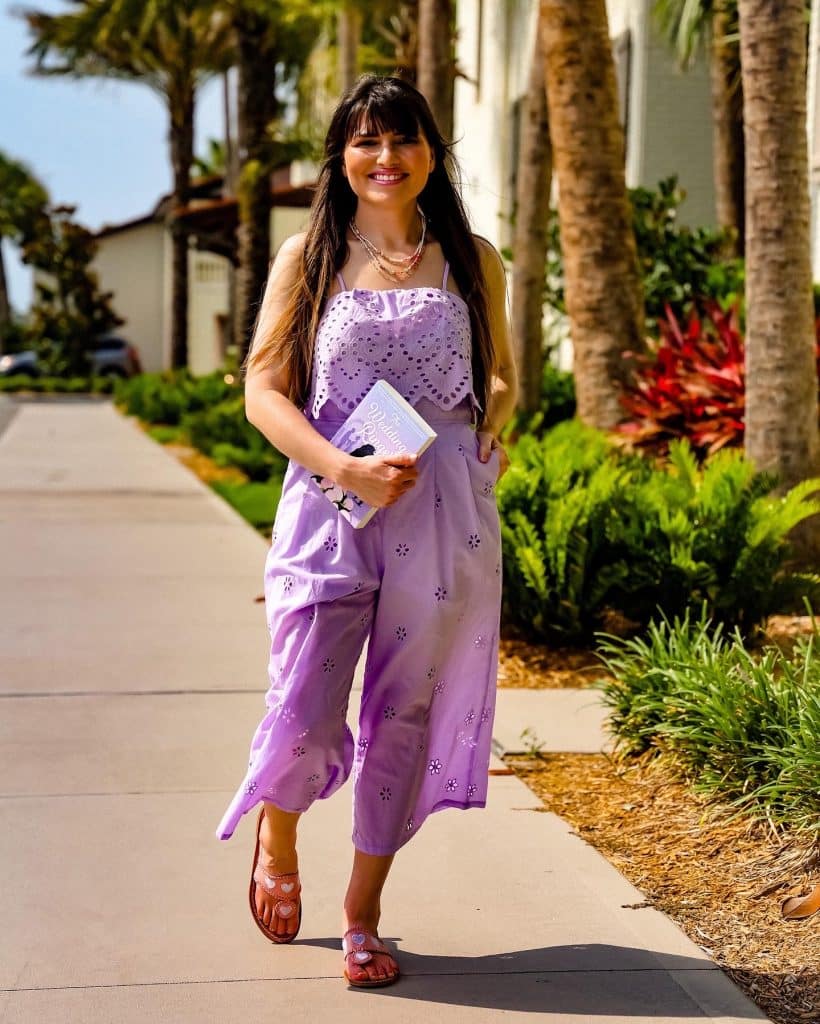 How does it fit?
The fit is great! It is true to size and has adjustable straps. I love how the pants aren't too short or too long. They are just right, especially since I'm only 5'1. The top has the extra ruffle, but it doesn't take away from the fit across the chest. The ruffle is just a trendy touch. The pants are also oversized and lined halfway, so you don't have to worry about the material being too thin.
Does it have pockets?
Umm…YES, and I LOVE pockets. Anything that has pockets I'm always gravitating towards. The pockets on this jumpsuit are great because they are deep enough to put stuff in. I also love how the pockets are not too poofy. You all know there are some outfits that have pockets, and the pockets do not flatter the outfit. I was so glad when I first tried this one on. The pockets definitely suited the look.
Where can I get this jumpsuit?
I got this one at my local Francesca's! It was regular $74, but I got it on sale for $51.80, and it was definitely worth it. I will be wearing this jumpsuit again and again. I love how I can match it to a simple pair of Jack Rogers OR wedges or nudge strappy heel sandals. The great thing about this jumpsuit is it is so versatile!

What do you think of this outfit? Would you wear it? Write in and let me know!
You can follow me on Instagram, Twitter, Facebook, and Pinterest. Don't forget to check out my feature on Feedspot's Top 100 YA Book Blogs! You can also contact me about new reads today!