This post may contain affiliate links, which means I may receive a small commission, at no cost to you, if you make a purchase through a link!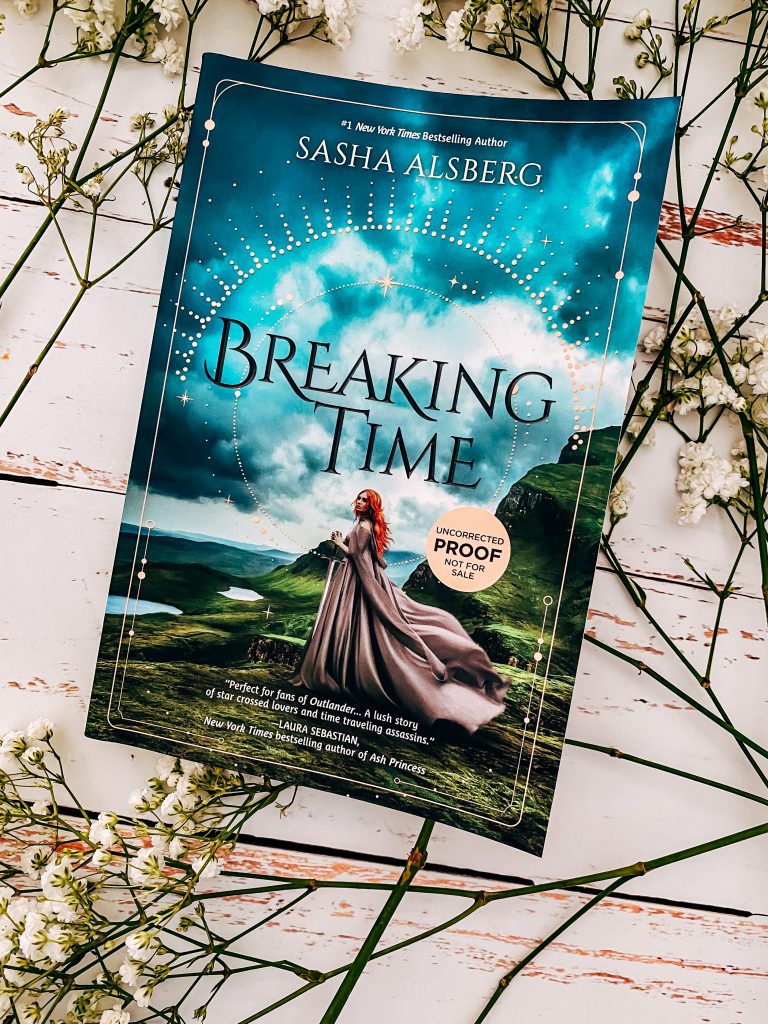 Breaking Time by Sasha Alsberg is due to release on June 14, 2022. Inkyard Press sent me an uncorrected proof, and I cannot wait to dive in.
What is Breaking Time about?
This book centers around Klara. She comes across a mysterious guy, Callum, who appears out of nowhere on the road. Klara soon discovers that she isn't going crazy. Callum actually did appear out of thin air, arriving from an entirely different time to protect her. Klara is thrown for a loop when she discovers she is a Pillar of Time who must stop a goddess from wielding her magic. But is she strong enough? Not only does she need to protect herself from danger, but Klara must also protect her heart from Callum.
I have to say I'm excited to read Breaking Time. I have never read anything by Sasha, but I have seen her Instagram and YouTube accounts. If you've received an early copy or read Breaking Time write in and let me know what you think!

You can follow me on Instagram, Twitter, Facebook, and Pinterest. Don't forget to check out my feature on Feedspot's Top 100 YA Book Blogs! You can also contact me about new reads today!