This post may contain affiliate links, which means I may receive a small commission, at no cost to you, if you make a purchase through a link!
Tropical Midi Dress for Summertime is my new favorite dress! I was looking to transition my wardrobe into summertime when I came across this dress at my local Francesca's. As soon as I saw it on the hanger, I grabbed it and tried it on. What sold me was the bright red and the unique floral design. It was exactly what I imagined for my summertime wardrobe. Seriously, if this dress doesn't scream summer, I don't know what does!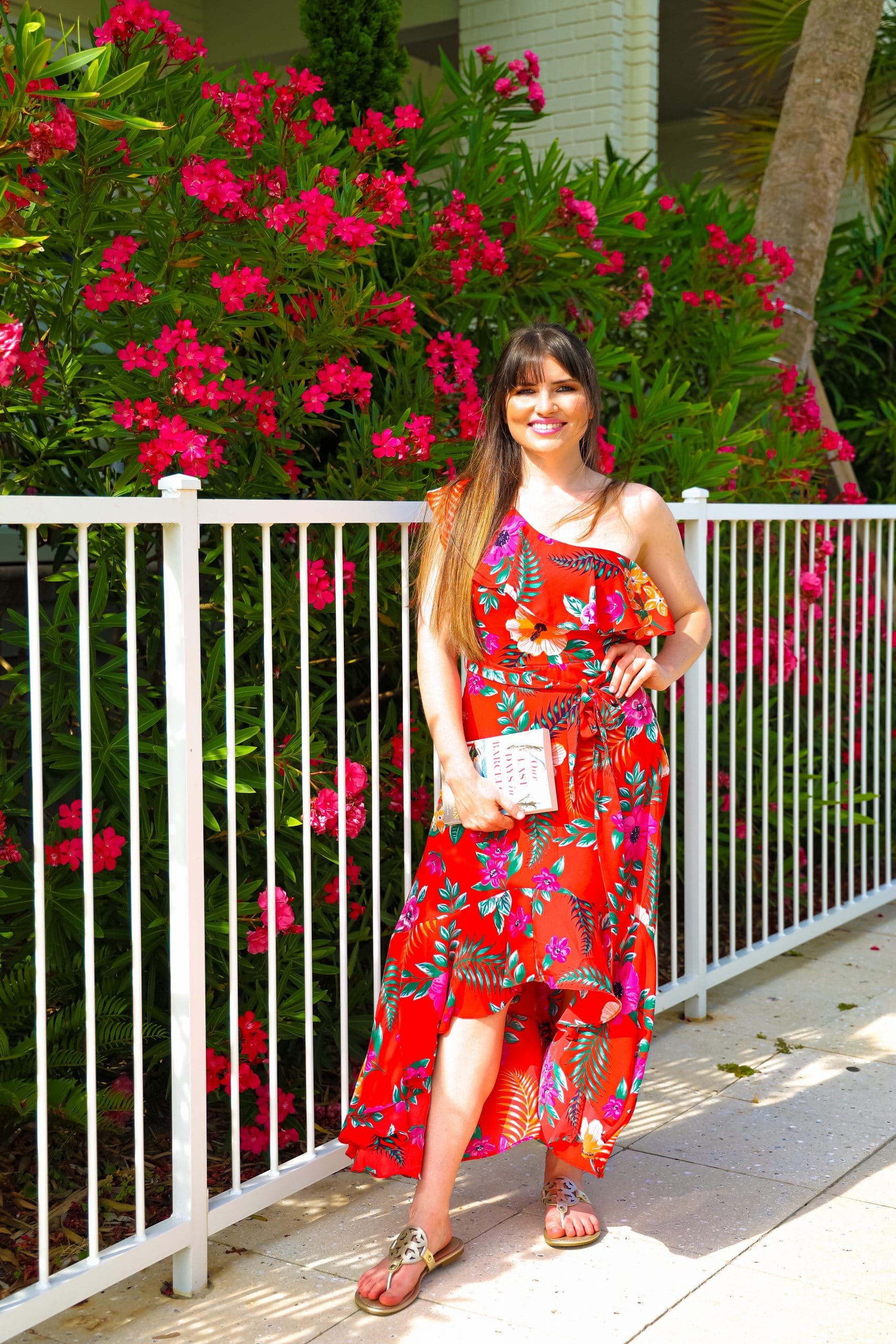 How does it fit?
For me, I think the dress fits true to size. It does fit snug around the hips, but it is snug enough to give me a fitted look. I love the one-shoulder style too. It gives the dress a trendy twist, and again, the top fits true to size. There is also a tie around the midsection that accentuates the dress and gives it a great fit. Overall, if you are looking at this dress, I'd recommend getting the size you usually are. Oh, and there's a lining, so you can't see through the dress.
Where would I wear this?
The great part about the Tropical Midi Dress for Summertime is that you can literally wear it anywhere. I was at a beach club, so I paired this dress with a fancy pair of sandals. It dressed it up just enough to keep it beach casual. If you want to dress for a wedding, though, I recommend a pair of nude heels or sandals. But, personally, I think you can wear this dress day or night. And it's only sale right now for $35 so it's a great dress to have in your closet! You never know when you'll need it!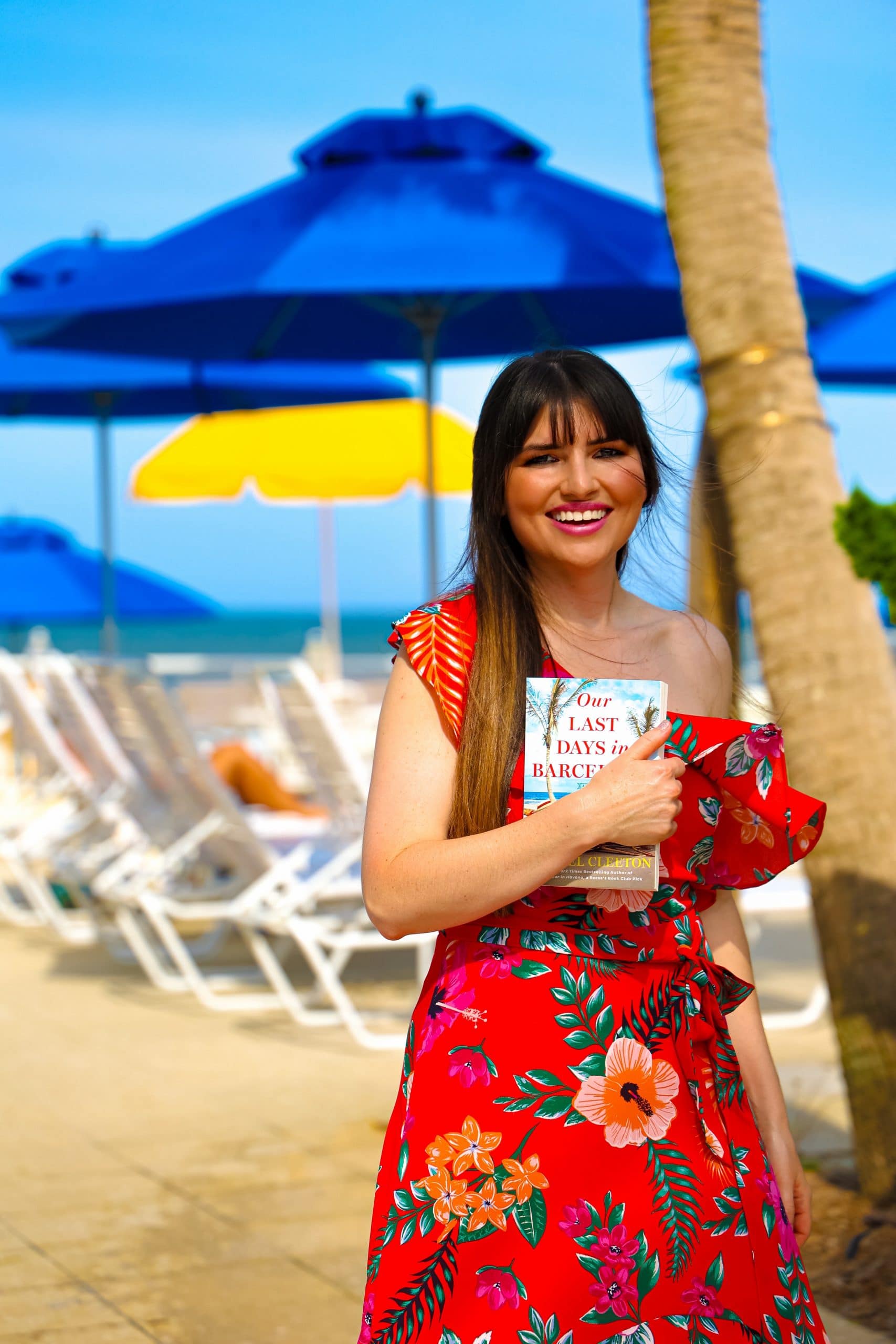 What book are you holding? It matches perfectly!
As many of you know, I'm an influencer for Random House. They just sent me Our Last Days in Barcelona by Chanel Cleeton, and I just started reading it. I'm really enjoying it so far! I've been on the hunt for a great historical novel, and as soon as I saw this cover, I was sold. The story centers around Isabel, who goes to Barcelona after her sister, Beatrice, disappears there. You can find out more here and get your copy because you can't have mine! 😉
Comment and let me know what you think of this dress! I'd love to hear your thoughts!
You can follow me on Instagram, Twitter, Facebook, and Pinterest. Don't forget to check out my feature on Feedspot's Top 100 YA Book Blogs! You can also contact me about new reads today!