This post may contain affiliate links, which means I may receive a small commission, at no cost to you, if you make a purchase through a link!
This post is all about the 7+ Best Self-Tanners of 2023.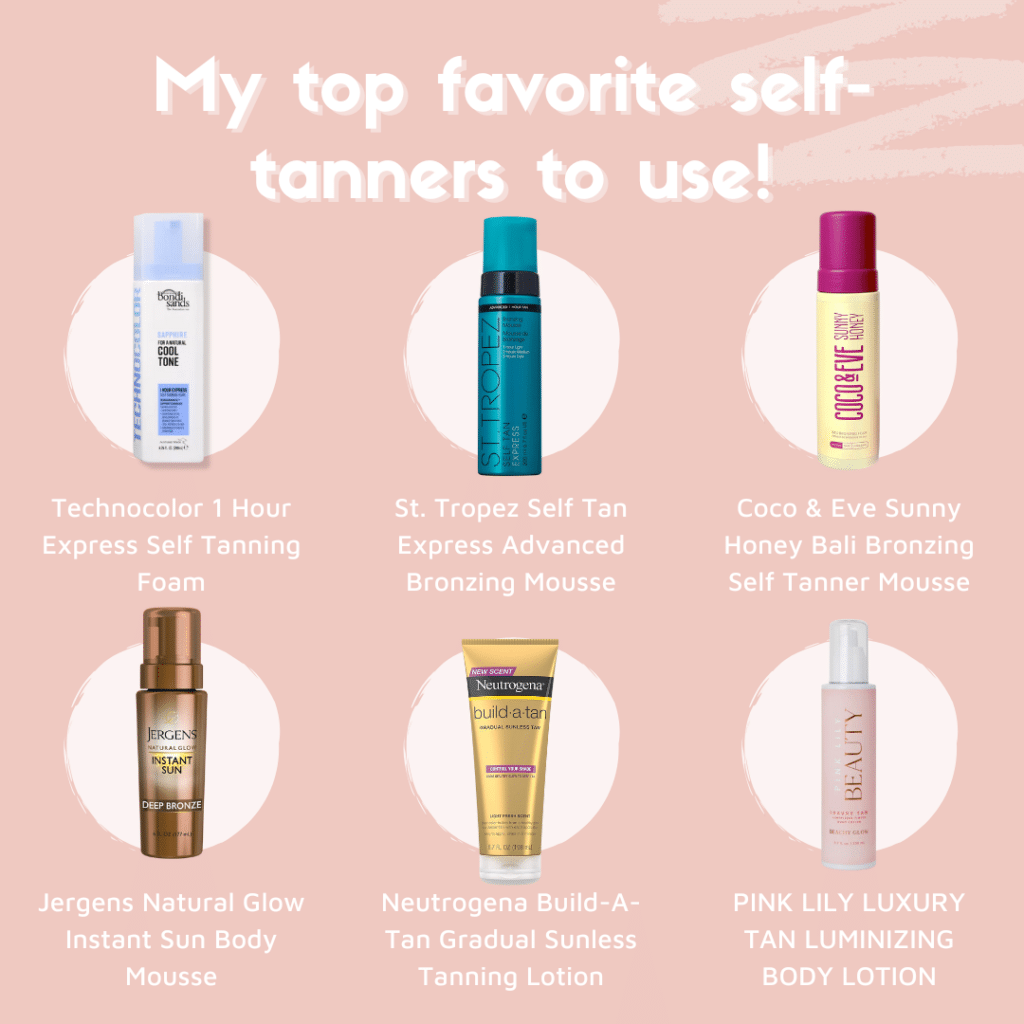 While I live in Florida and love the beach, laying out in the sun isn't something I often do. The sun ray's often are really harsh here, and I don't like getting sunburned. Let's face it, who does? So my solution is to use self-tanners.
Now, I used to think self-tanners were not for me. They smelled really strong and streaked my skin so much that I was embarrassed to go out until I could get the color to fade. But I did not give up on the hope of using self-tanners. After all, I like having that tan glow, especially being in Florida so close to the beach.
So over the years, I've been trying out different brands and found something I really like (and some I really don't). But today, I'm sharing the 7+ best self-tanners of 2023 that I think you should try. I am also linking glows that are great to use when applying the self-tanner.
Without any further ado, let's jump into what self-tanners I think you should try, and if you have tried them, comment below. Also, let me know if you love a self-tanner not included on this list. I'm always up for trying new ones! You can also check-out my 15+ Best Anastasia Beverly Hills Products to Try!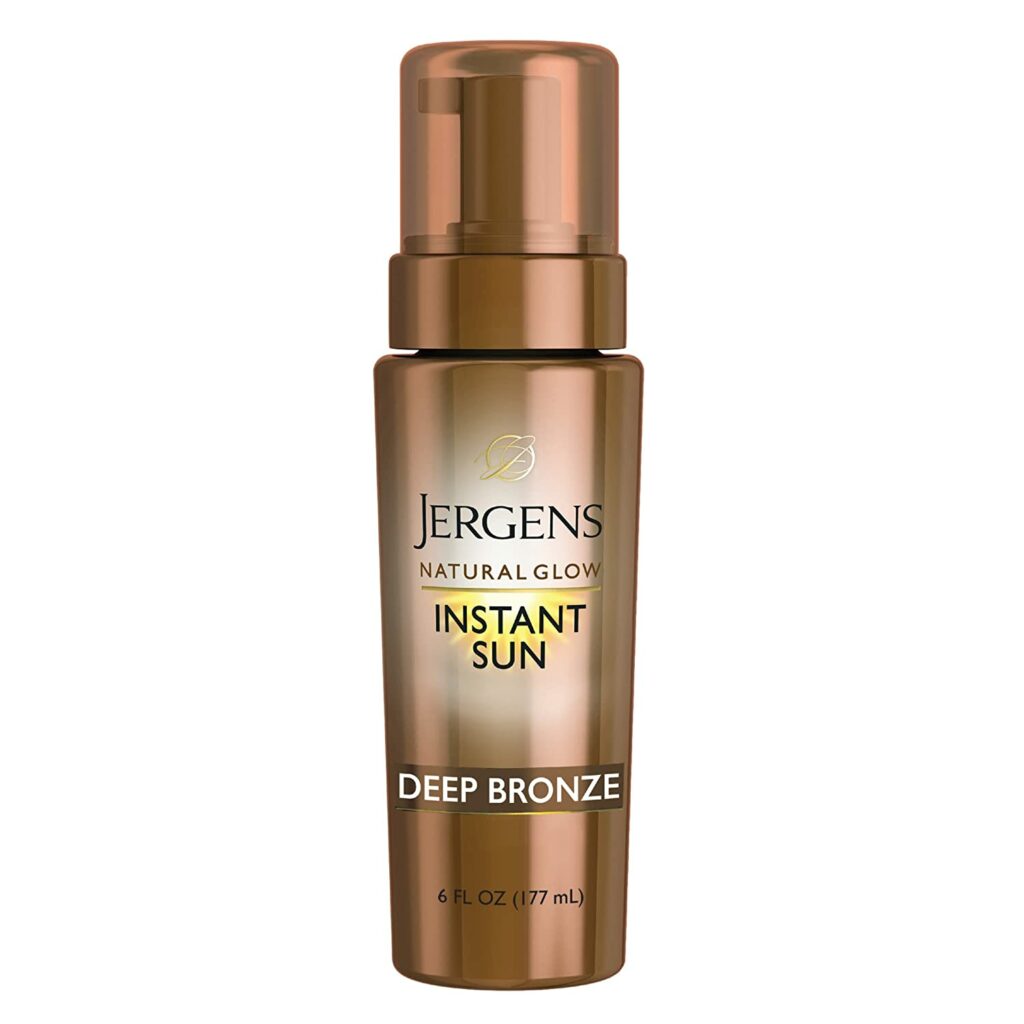 I have been using Jergens self-tanner for years. I love this product and how great it works. However, I have found the instant sun in the mouse applies so much easier with a mitt. It doesn't streak as easily, either. It has this instant dry effect on my skin I love that always ensures I get a great glowy look.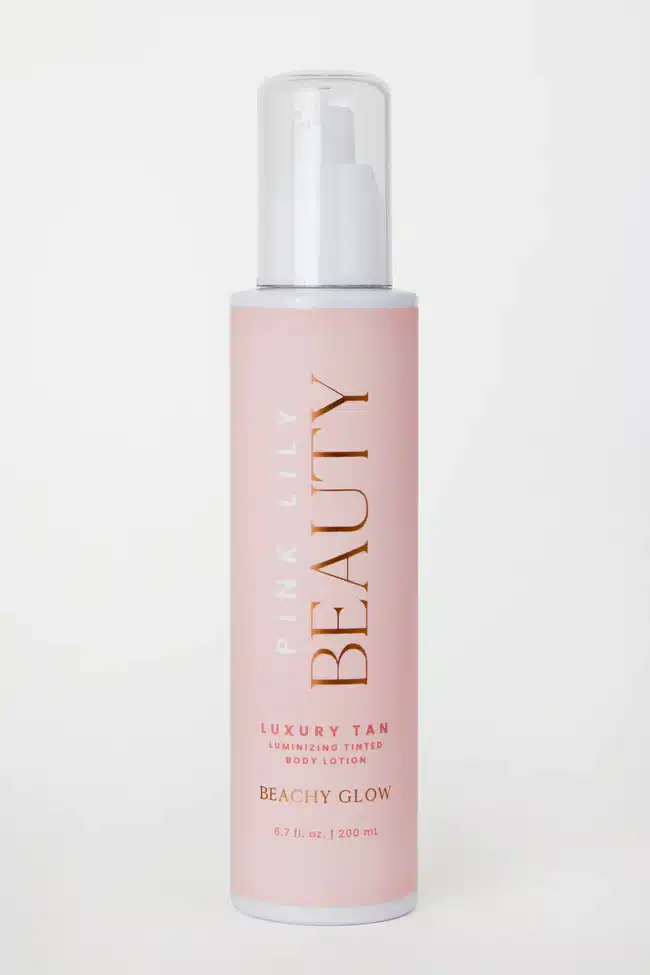 Pink Lily just released a new self-tanner line, and I have to say I really like it. The lotion I apply at night before bedtime, and when I wake up I'm tan. It also comes in three colors. I tend to the sunkissed glow to give me a glow effect.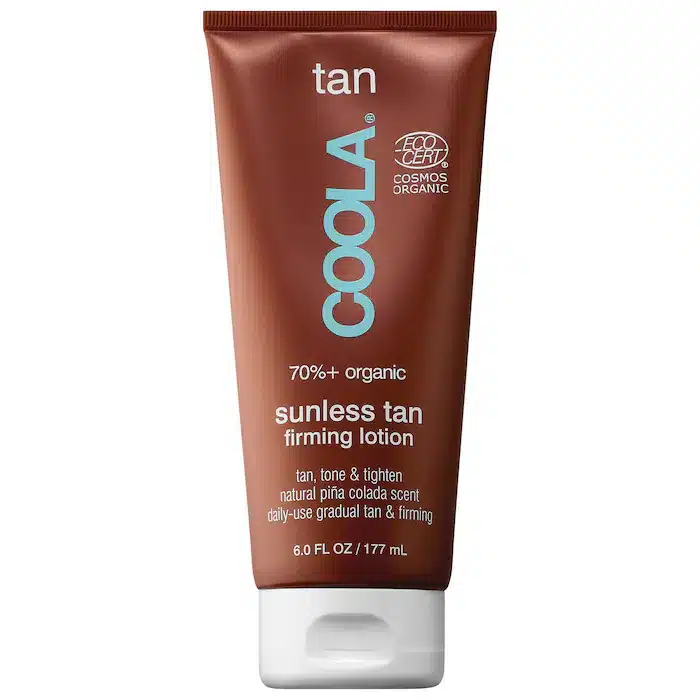 The COOLA self-tanner I apply using a mitt as well. I love how this self-tanner smells and how easily it goes on. I apply a thin layer to avoid streaks on my skin, and it gives me just the right amount of glow so the tan looks natural. Another plus is this self-tanner is 70% organic!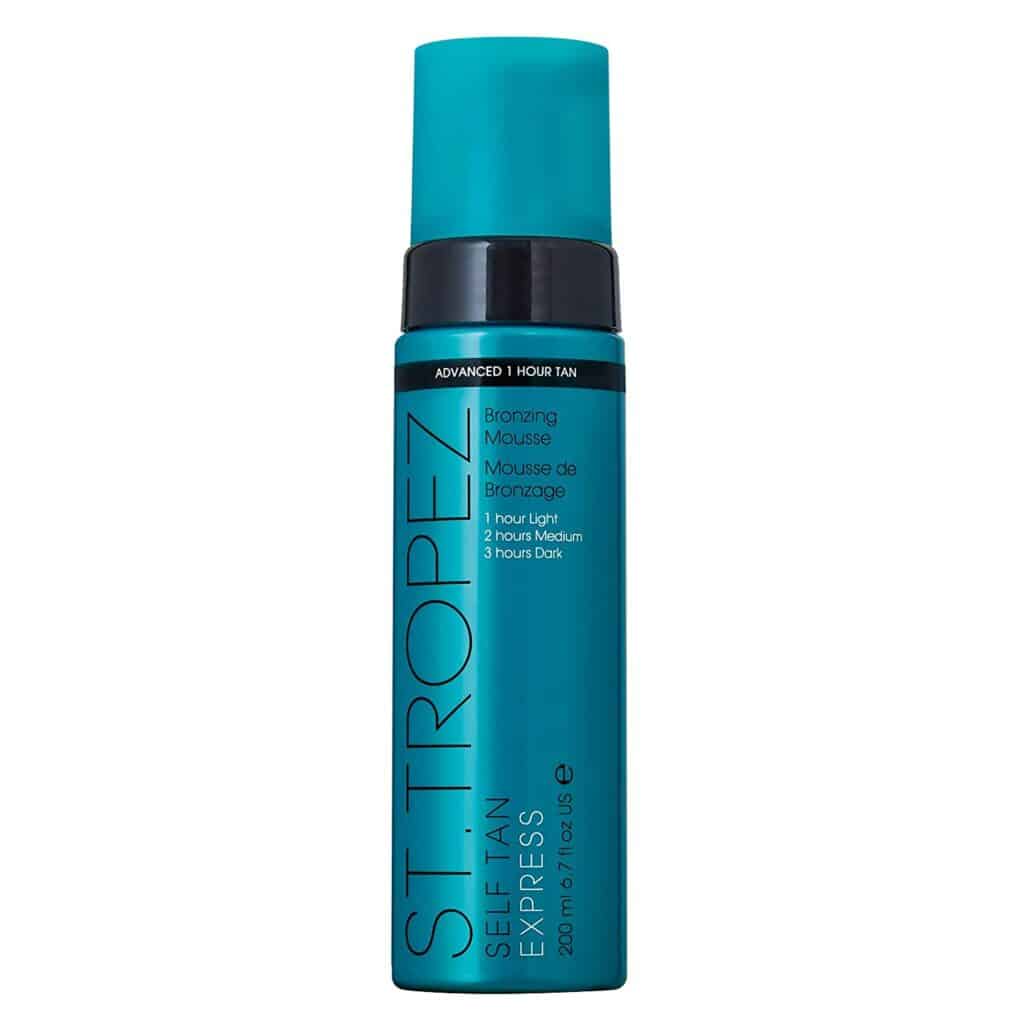 I love how this self-tanner smells! It's great! However, it is tricky to apply. It will streak, so be careful. However, it does give you a great glow. The express really does work as well. I usually leave it on for longer than an hour because I'm so pale, and it always gives me a great tan (as long as I don't apply it streaky)!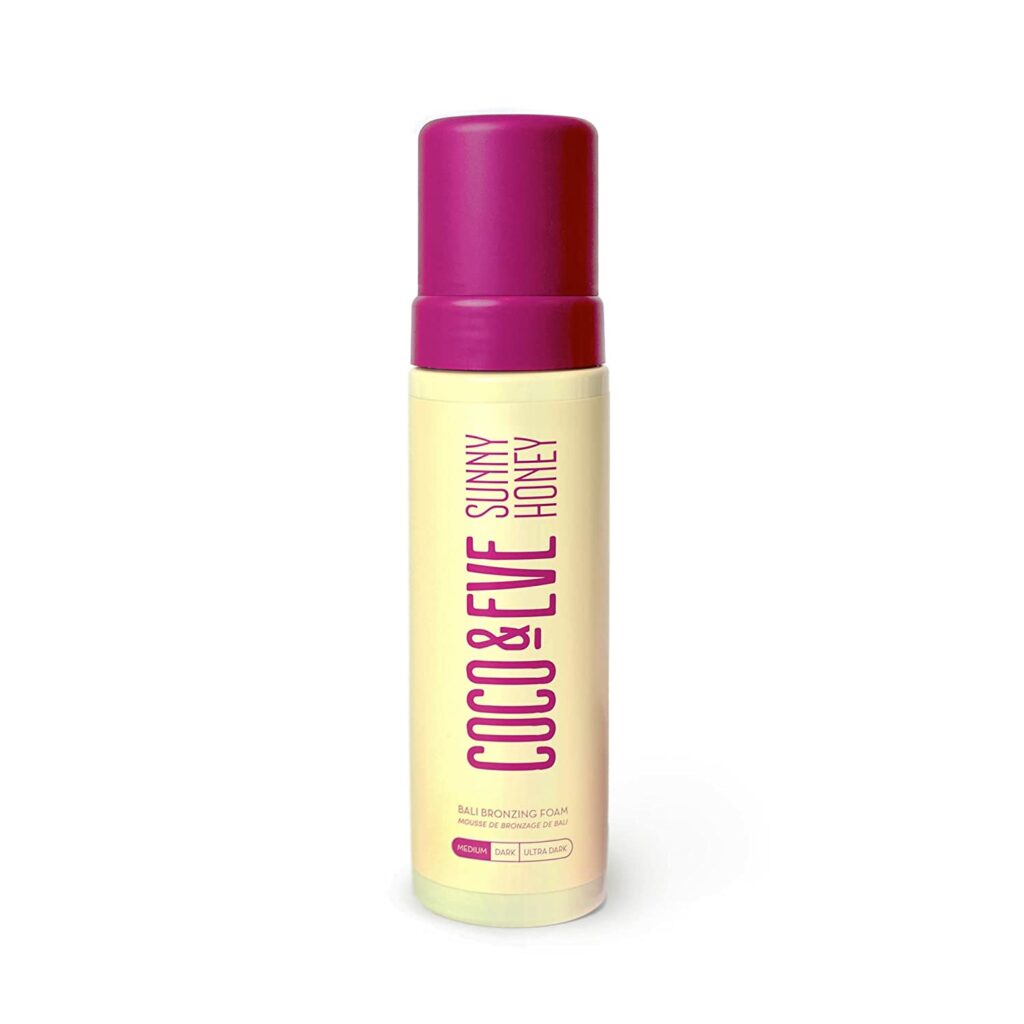 Coco & Eve is my sister's favorite self-tanner. She goes for the medium shade and applies it. It doesn't leave her streaky and always gives her a wholesome tan glow!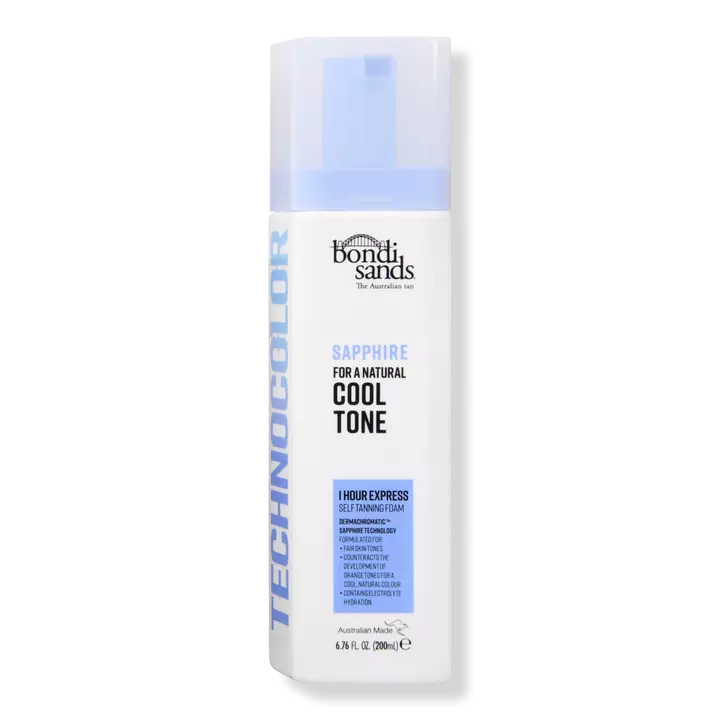 I first saw this self-tanner on Tiktok. I am a cool-tone, so I went for this one. It's so great! I haven't had it streak yet after using one of the mitts. I leave it on longer than suggested, too, so I get a deeper tan. Definitely recommend!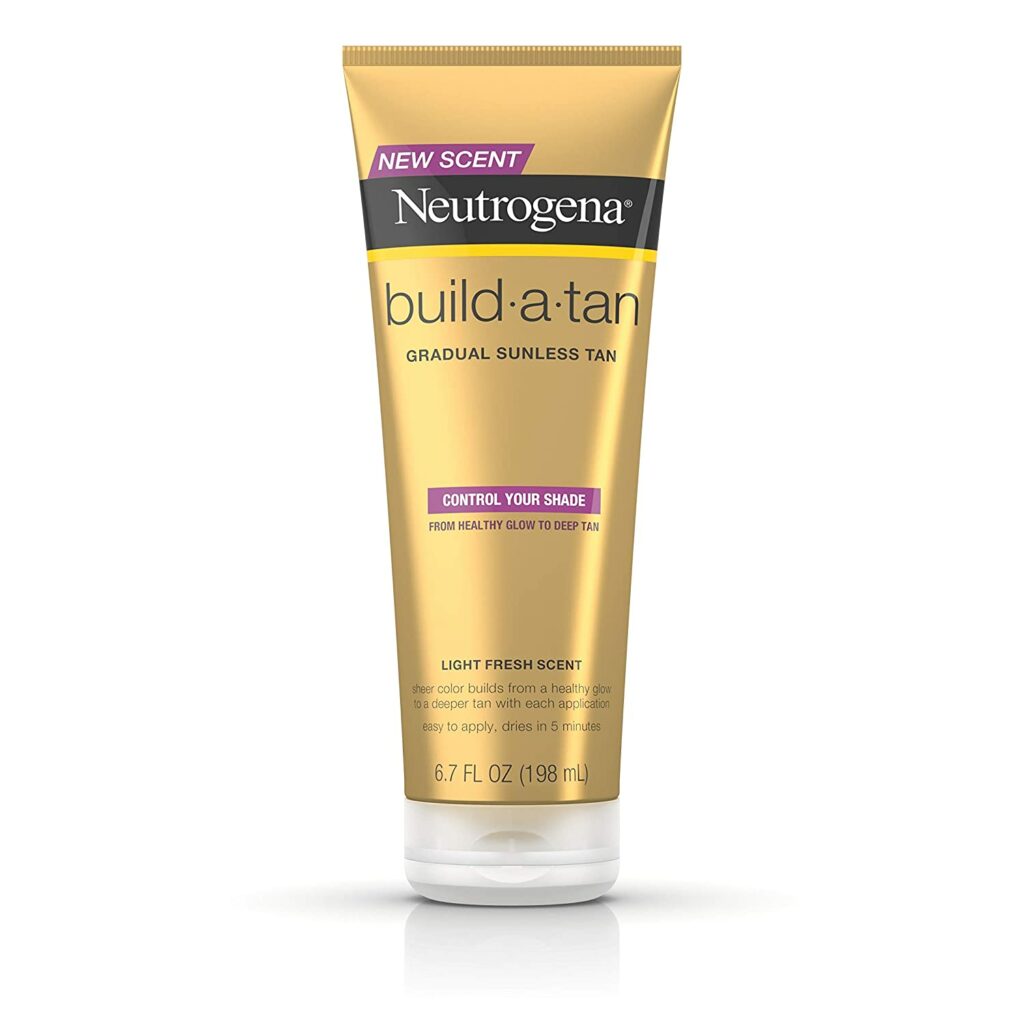 I have to say, while this one isn't the first self-tanner I recommend it's on my list. I love the scent, but it is tricky to apply. you have to make sure you apply it evenly. I have found though when I do mess up, if I apply a second coat the next day, it evens it out.

I use this when I'm traveling. It's a great self-tanner. I apply a few pumps of this and mix it with my ultra-healing Jergens lotion. For me, It ensures it goes on smoothly without streaking. It doesn't give me an intense tan but it's just enough!
Recommended Tanning Mitt: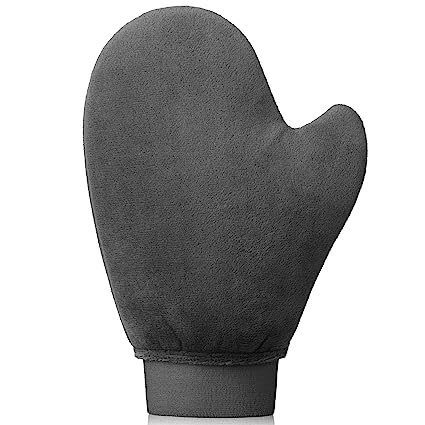 This mitt is great to use for self-tanning because it always gives me a smooth look and holds the self-tanner better. It's double-sided, and I don't streak after using this one. You can also reuse it.
Table of Contents
What is the highest rated self-tanner?
Some great self-tanners to try are:
St. Tropez Self Tan Bronzing Mousse
Bondi Sands Self-Tanning Foam
Loving Tan Deluxe Bronzing Mousse
Isle of Paradise Self-Tanning Drops
Vita Liberata pHenomenal 2-3 Week Tan Mousse
Is there a self-tanner that really works?
Yes! I think self-tanners are great to use.
1. St. Tropez Self Tan Bronzing Mousse
2. St. Tropez Self Tan Bronzing Mousse
3. Tan-Luxe The Gradual Illuminating Gradual Tan Lotion
4. Tan-Luxe The Gradual Illuminating Gradual Tan Lotion
5. Tan-Luxe The Gradual Illuminating Gradual Tan Lotion
What is the easiest self-tanner to use?
The easiest self-tanner to use are:
1. What is the easiest self-tanner to use?
2. Jergens Natural Glow Wet Skin Moisturizer
3. Isle of Paradise Self-Tanning Drops
4. Tan-Luxe The Water Hydrating Self-Tan Water