This post may contain affiliate links, which means I may receive a small commission, at no cost to you, if you make a purchase through a link!
Yes, I am revealing my top 5 YA romance reads that need to be in your TBR pile. I get so many messages on my platforms asking me what book to read in the YA romance genre. So, I decided to pick my top 5 YA romance reads for 2021. Each book is very different and very good. Seriously, I love them all. You can start anywhere on my list. I am not listing these books in order because they are all my top reads.
I seriously read these books in a day. They all have a gripping plot, strong characters, a swoony YA romance, and vibrant writing. Bravo, to each one of these authors.
You Should See Me in a Crown by Leah Johnson
Why is this on my top 5 YA romance reads? Because Liz Lighty in this book is AH-mazing. She is not your typical prom queen, but everything changes when she decides to run to win a scholarship. Liz is now on social media and hating every second of it. But the new girl Mac ends up making this change for Liz endurable. It is anything, but you're a-typical prom queen book. The characters, the fun romance, and the backdrop of prom make this book shine. Check-out my full review here. You can also get your copy of You Should See Me in a Crown on Amazon!
P.S. I Still Love You by Jenny Han
Okay, seriously, how could I NOT include a Jenny Han novel in my lineup? The entire series by Han is pitch-perfect, from the characters to the plot to the book covers. Now, I will say book 2 is nothing like movie 2 on Netflix. I have book 2 in my YA romance lineup because I love seeing Lara Jean explores another side to herself. In book 2, P.S. I Still Love You, Lara Jean finally decides if she will be with Peter Kavinsky for real. Will she choose him? It's a rollercoaster read you will not put down until the last page. I definitely did not! Shop P.S. I Still Love You by Jenny Han on Amazon!
Fat Chance, Charlie Vega by Crystal Maldonado
If you read my recent review of Fat Chance, Charlie Vega, you know why this book is in my top 5 picks. The characters, the plot, and HELLO THE VOICE are spot on in this YA romance. I love Charlie. She is again not your typical character. She is plus-size, and although she struggles with her weight, thanks largely to her mom. Charlie is strong and fierce. This story takes us on Charlie's journey of finding herself, navigating high school, and having her first boyfriend. Charlie sparkles and has a great character arc in deciding herself if she really is always second best. Her BFF in this novel is GOALS too. Together, they make this book shine. Read more about my review here. You can also shop Fat Chance Charlie Vega on Amazon.
A Taste for Love by Jennifer Yen
Again, if you read my review, you know why this book is on my list. Not only is the cover adorable, so is this romance! We get great characters, especially Liz Yang. Her mother wants her only to date Chinese boys from good families, but Liz does not want to. What happens, though, when the annual baking contest brings her face to face with an Asian boy that makes her drool, James? Will her mom's wishes defer her from having a relationship with James? Better yet, will Liz be able to tell her mother she wants to bake? Find out when you read this oh-so-cute YA romance book. Read more of my review here. You can also shop A Taste for Love on Amazon!
Time of Our Lives by Emily Wibberley and Austin Siegemund-Broka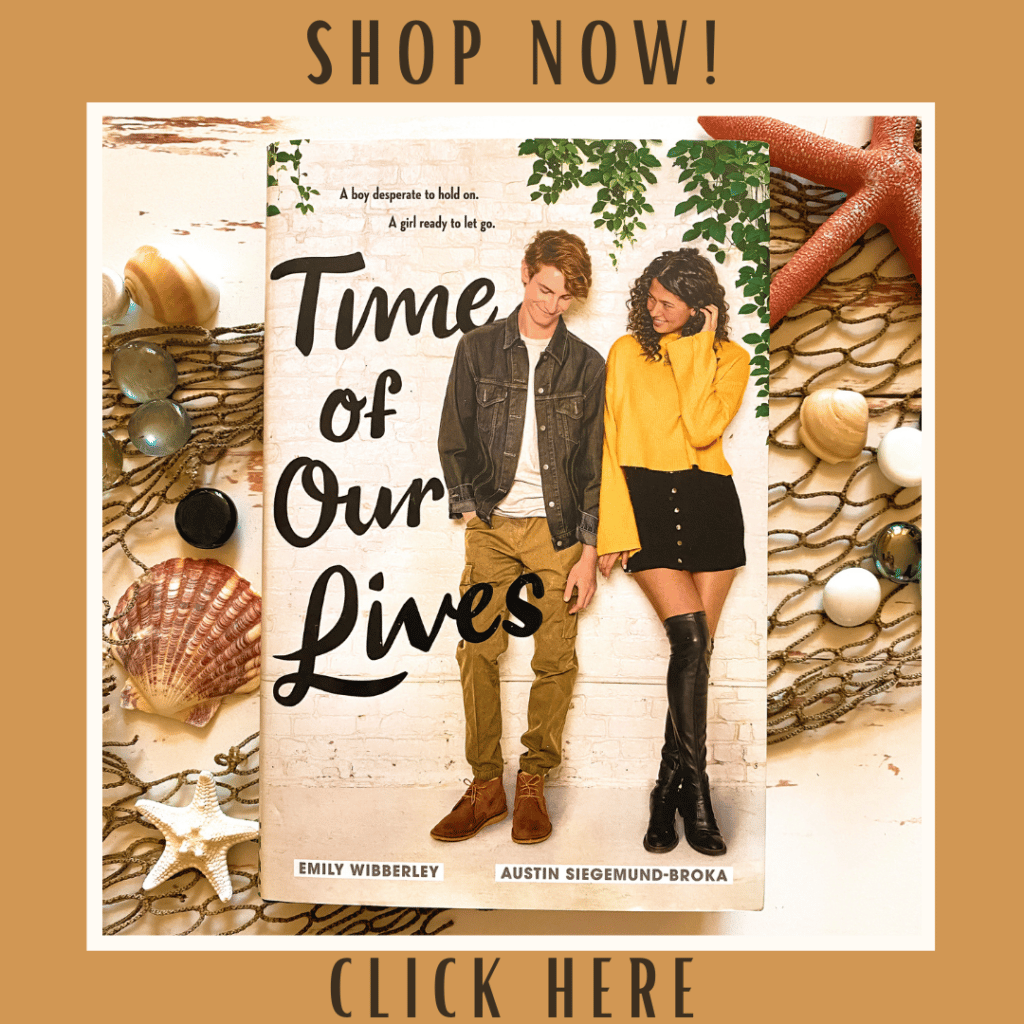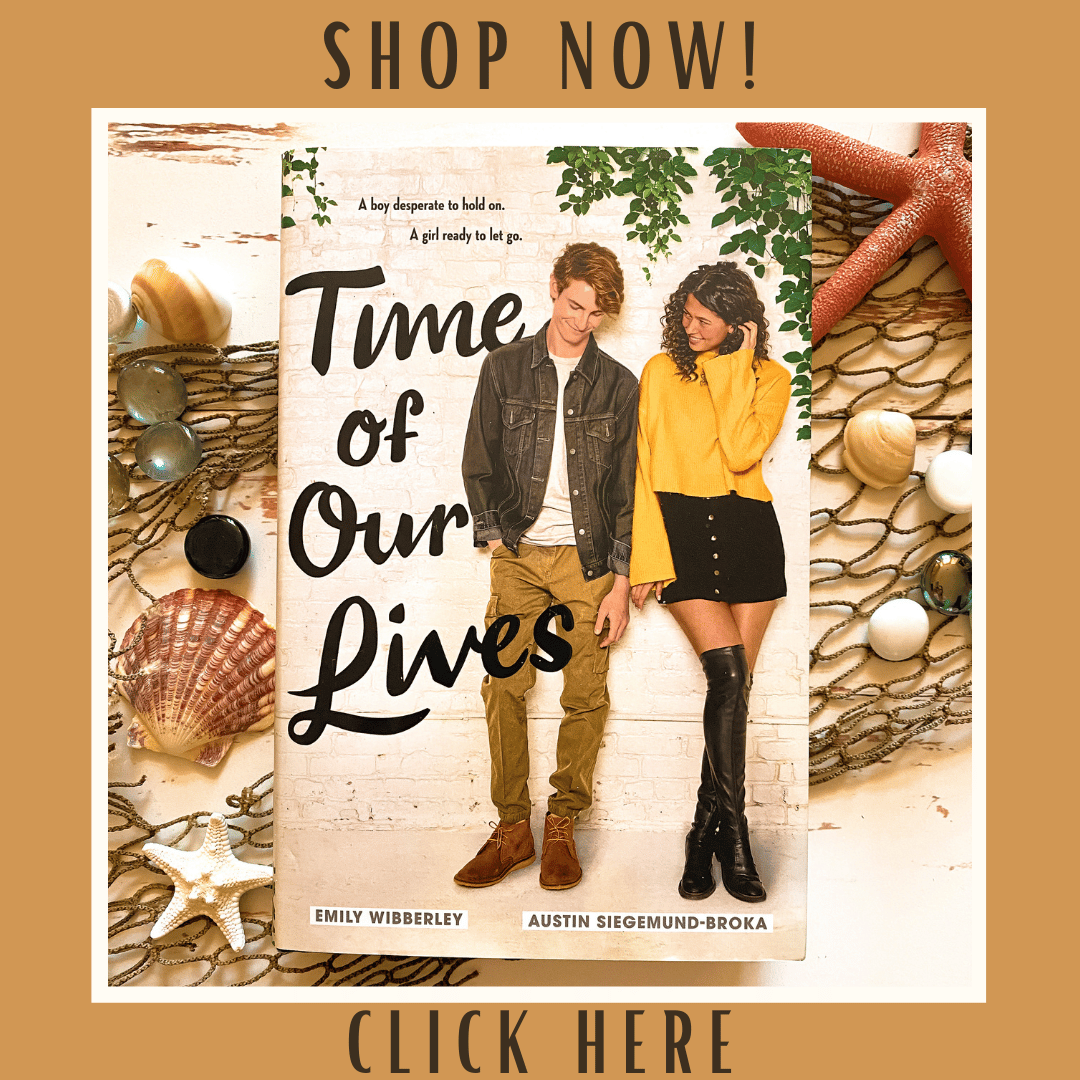 This YA romance book takes centerstage with TWO characters: Fitz and Juniper, who tell their story from their perspectives. They are vibrant characters with strong personalities. However, Fitz is more reserved than Juniper. He will not tell his mother he wants to go away to college because she is on the early onset of Alzheimer's disease. Fitz feels it is his responsibility to care for her. So going on a college road trip to out-of-state colleges is pointless for him because he isn't attending. But he goes reluctantly with his estranged older brother. It is on his trip he meets Juniper. Juniper is also on her college road trip and plans to move as far away as possible from her large family. Fitz wants to approach her, but Juniper is on her trip with her boyfriend. Will fate step in and lead these two together? Or will fate pull them apart? Find out when you read Time of Our Lives! Read more of my review here. You also shop Time of Our Lives on Amazon!
WATCH my new YouTube featuring my Top 5 YA Romance Reads!
So these are my top 5 YA romance reads! Comment and let me know which book you have read, want to read, or are reading. I would LOVE to hear your thoughts on my top 5 YA romance reads!
Are you an author, publisher, or publicist? Want to get your book feature? Contact me! Also, don't forget to check out my feature on Feedspot's Top 100 YA Book Blogs!