This post may contain affiliate links, which means I may receive a small commission, at no cost to you, if you make a purchase through a link!
Tie Dye Jumpsuit Romper Outfit is a look I have so excited to share. First of all, this jumpsuit romper outfit is perfect for the spring and summer season. The material is lightweight, and the straps are adjustable.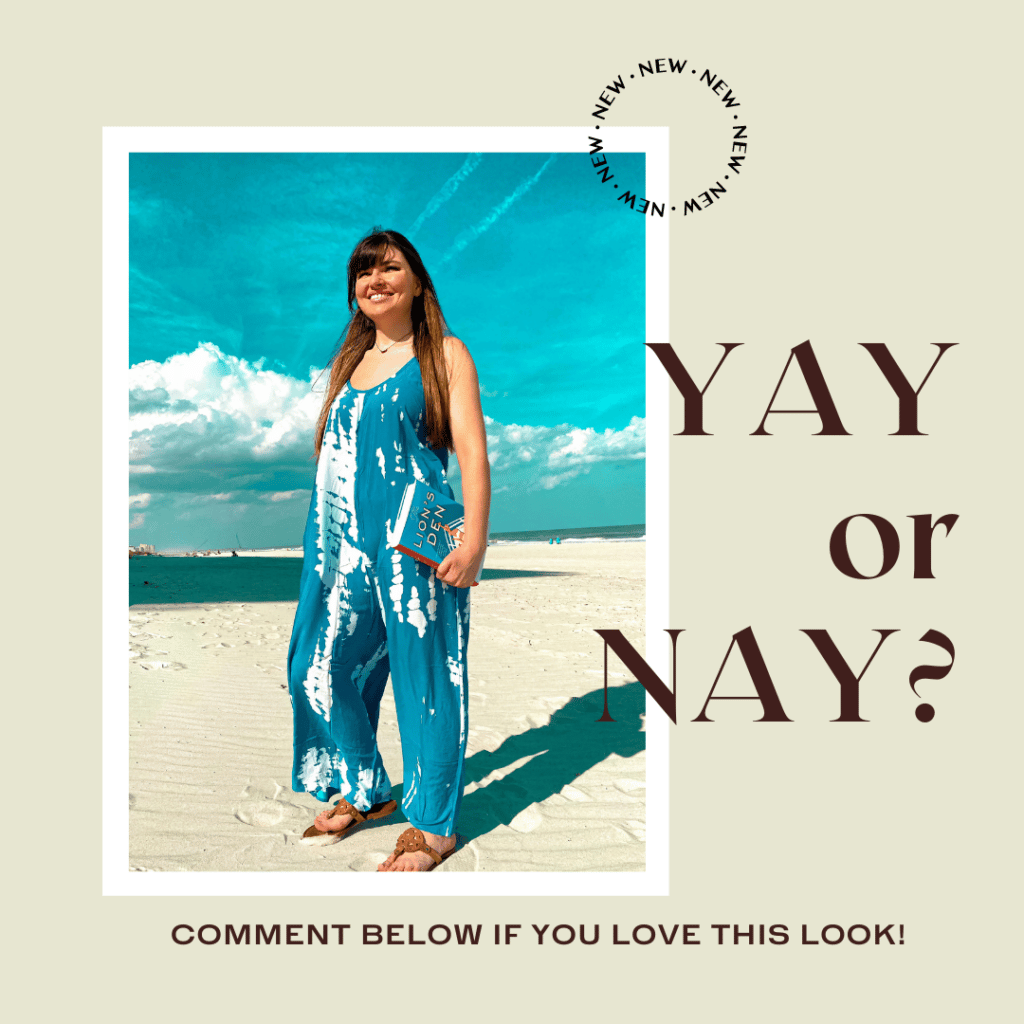 I have seen more and more jumpsuit romper outfits all over the internet. I kept looking for one to purchase. But as many of you know, those outfits you see on the Gram aren't always the most flattering on. I found this one on Amazon. It is a Dearlove tie dye jumpsuit spaghetti strap loose fit romper. You can click here to see more details.
What I love best about this is the tie dye pattern.
As many of my readers know, blue is my favorite color. When I saw this in the blue hue, I immediately added it to the cart. I was a little hesitant about the loose fit. I wanted a loose fit, but I did not want it to be too loose. Does that make sense? I didn't want the material to swallow me. I decided to purchase a size small since the straps are adjustable and held my breath.
When the outfit arrived, I got SO excited because it has POCKETS! Yes, this loose jumpsuit romper has POCKETS. The pockets are actually deep enough to put stuff in too! The material is super soft and comfy. It is so lightweight, making it perfect to wear in the spring and summer months. You can also pair this outfit with a fun denim jacket or sweater.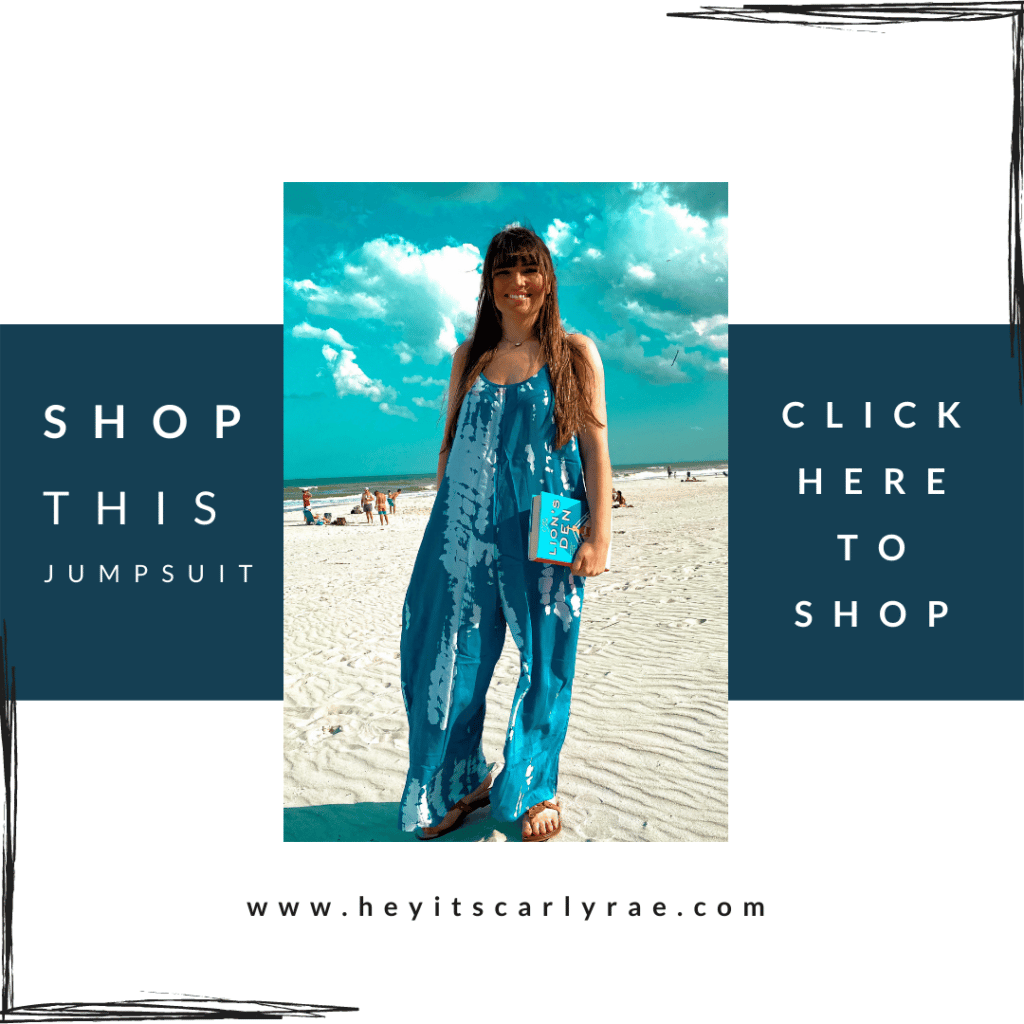 I kept this look casual and paired it with my favorite gold/rose gold Jack Roger sandals. The jumpsuit wasn't too long, so I was able to wear flats with it. I will say if you are taller, you can loosen the straps to add length to the bottom. I think it makes this outfit the perfect fit for every height.
There were some questions I got about this jumpsuit romper, asking if it was too thin. In my opinion, no. I didn't think the material was too thin. It is just right, allowing you to feel like you are wearing pajamas. Seriously, when I wore this jumpsuit romper outfit I did not take it off. I wore it around my house all day! It is definitely worth the $24 price tag!
Jumpsuit Romper FAQ's
The main difference between a romper and a jumpsuit is: a romper is shorts and a jumpsuit is pants. However, there are jumpsuit romper combinations. My outfit is classified as a jumpsuit but since it has narrow straps. It is classified as a romper as well.
Any body type can wear a jumpsuit. Nowadays, there are SO many different jumpsuits. Some have waist accents, others are strapless. Depending on your body shape, you can shop which style will look best on you!
Jumpsuits are in for 2021 and now 2021. You cannot go wrong with a jumpsuit. They are so simply to wear and with new fabrics coming out every day you can find a jumpsuit to wear anywhere.
Depending on the jumpsuit, the shoes that look best are wedges or flats. You can pair a flat sandal as well to give the jumpsuit a casual twist.
Do you have more questions or want to see your business/product featured? Contact me. Also, don't forget to check out my feature on Feedspot's Top 100 YA Book Blogs!