This post may contain affiliate links, which means I may receive a small commission, at no cost to you, if you make a purchase through a link!
Review: Small Favors by Erin A. Craig is here. Small Favors is a rendition of Rumpelstiltskin! Yes, you read that right, and no, I have not read another book like Small Favors! Erin A. Craig is also the author of House of Salt and Sorrow. I will say this book is definitely different and definitely a must-read to add to your book pile.
Ellerie Downing lives in the small town, Amity Falls, where nothing new ever happens. Life is…predictable. The most exciting thing Ellerie is getting to do is tending to her father's bees, which is something she is very excited about. Her father is teaching her how to care for the hives and collect honey without disturbing the colony. It is a job her twin brother, Sam, ought to be doing. But all summer, he hasn't really been around. Sam has had the freedom of doing as he pleases with whom he pleases, even if it is with a certain local girl.
Everything comes to a halt, though, when it is discovered the townspeople on the supply run have been attacked by monstrous creatures living in the forsaken woods surrounding Amity Falls. What animals are haunting the woods? Ellerie's father and Samuel go into the woods to see if anyone is left. They return only to report the same thing. Everyone got slaughtered by the monstrous creatures.
With fear struck into everyone in Amity Falls, more strange things start to occur.
People begin to be more paranoid, newborn animals are born with congenital disabilities, and crime happens in town. Things aren't right. Ellerie notices the occurrences, but she notices the enticing Price, whom she realizes is not his name, more. Price, who she decides to call Whittaker, is a new trapper in town. She instantly finds him handsome. And when he offers to help her family after a devastating occurrence, Ellerie cannot seem to forget Whitaker. He strikes Ellerie with feelings she didn't know she could possess.
Meanwhile, the more anyone tries to get to the bottom of what is going in the woods. The more chaos erupts in Amity Falls. Amity Falls is anything but the quaint little town Ellerie grew up knowing. What are these creatures? Who is up to something and not who they say they are? Can Ellerie trust anyone? It's a question she asks herself over and over, especially when her long-lost uncle shows up on her steps.
One thing Ellerie knows for sure is the sinister occurrences in Amity Falls are not stopping anytime soon. Can she stop the creatures in the woods before it is too late? Or will she be caught in the flames of the destruction fated to head her way?
Find out when you read Small Favors by Erin A. Craig!
First, I want to say a HUGE thank YOU to Erin!
She sent me a copy of Small Favors just because and I could not have been more excited! I was first introduced to Erin's writing after I got my first Owl Crate box in August 2019. Immediately, I was taken by her style of writing and had been patiently waiting for another book.
Small Favors not only has a great cover but a great story. It has a Rumpelstiltskin vibe going on that, to my knowledge, no other author has taken on in such a way. Erin A. Craig created an all-new town with an array of characters that were perfect for this story. I love Ellerie and Whitaker.
HOWEVER, I wanted MORE Ellerie and Whitaker scenes! I kept reading and reading, hoping to have some more romance, but sadly there was not any. The scenes he was in were my favorite though. I enjoyed his personality with his secretive past. He is a character for the books. It is why I still give this book a 5 star rating! I never once felt unconnected to any of the characters! They were their own world, inviting me into it!
I enjoyed the mystery of the creatures in the woods too. I kept trying to guess what they were and if there really were creatures. The ending definitely threw me! I will say I want a book two that is for sure!
Get your copy today!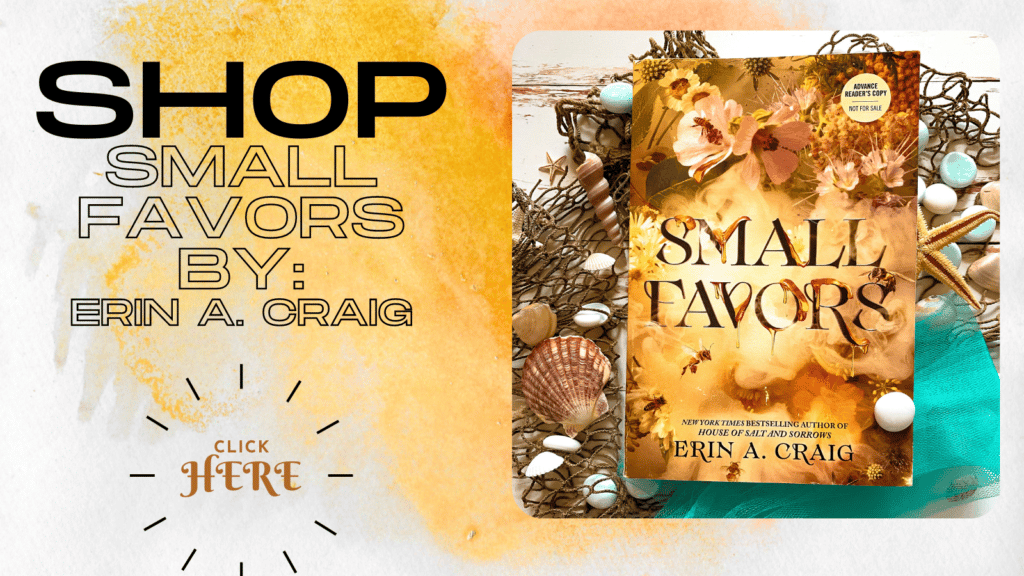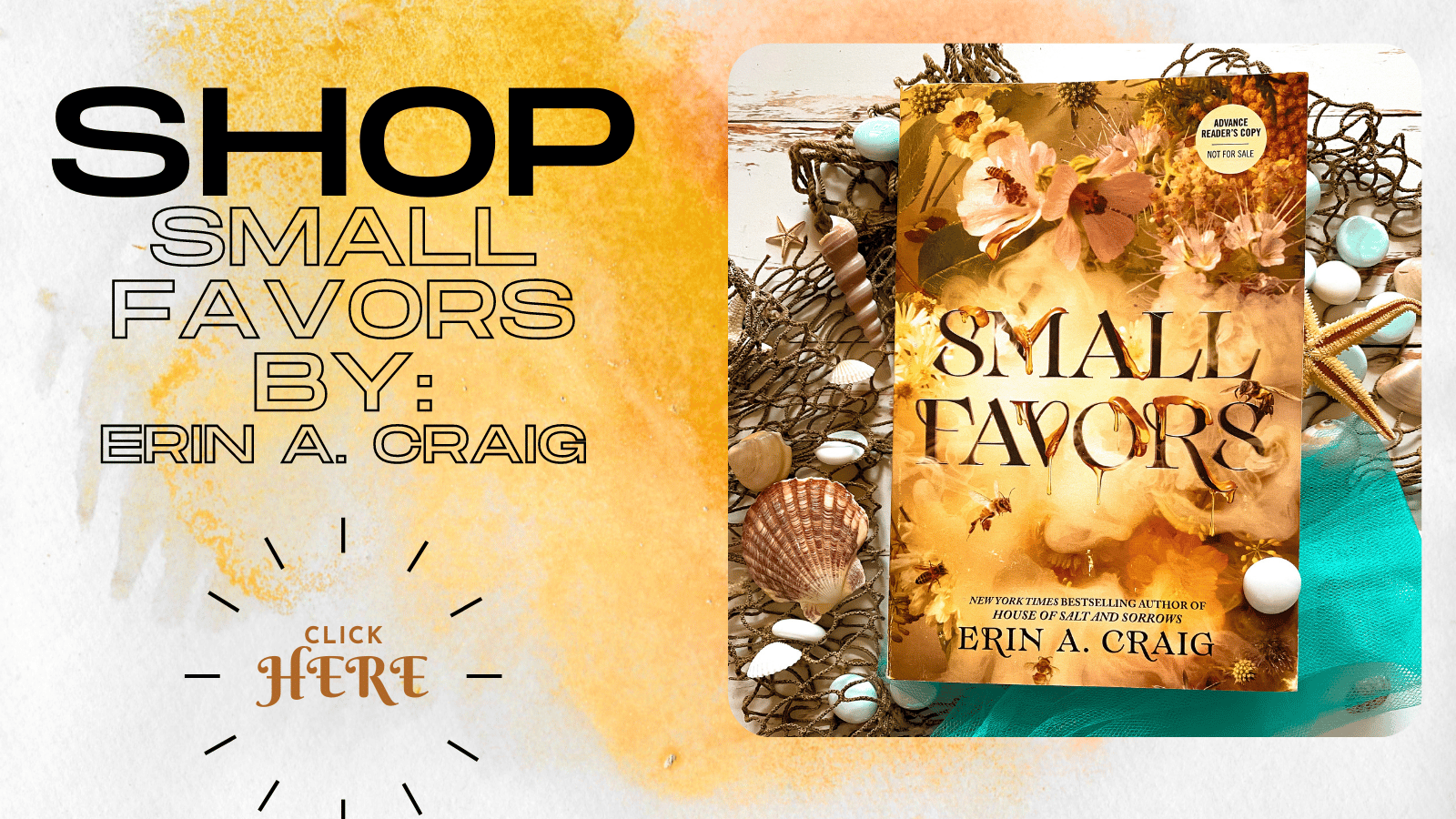 My star rating of Small Favors by Erin A. Craig is:
Are you an author, publisher, or publicist? Want to get your book feature? Contact me! Also, don't forget to check out my feature on Feedspot's Top 100 YA Book Blogs!