This post may contain affiliate links, which means I may receive a small commission, at no cost to you, if you make a purchase through a link!
It's the magic of ordinary days…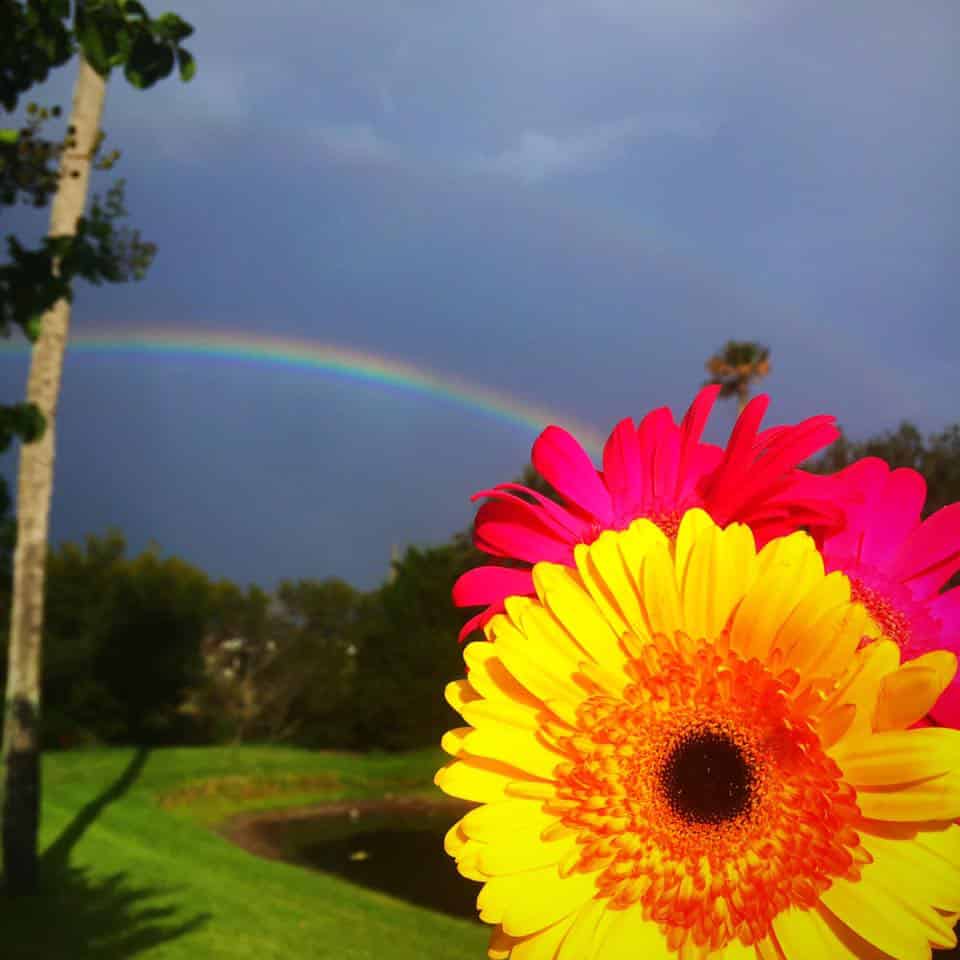 When I took this photo today that is the exact quote that came to my mind. It's those magical moments that you never thought possible that make you see the magic in everyday we live. It had been raining all day today and I was hoping for just a few rays of sunshine so I could go outdoors and do some stuff.
In the late afternoon the rain had just stopped but the dark clouds were still fuming. I went outside to see where the storm was headed when I saw a gorgeous rainbow that was so bright it was breathtaking.
I had these new sunflowers that were blooming and that moment of happiness was captured in this photo! It really was a magical moment in a very ordinary day of just lazy dazing around the house.
Do you believe in the magic of ordinary days?