This post may contain affiliate links, which means I may receive a small commission, at no cost to you, if you make a purchase through a link!
The Impossible Imposter by Deanna Raybourn feature is here. First off, thank you, Berkely Publishing, for sending me this free copy! I'm so excited to share it with my bookish besties!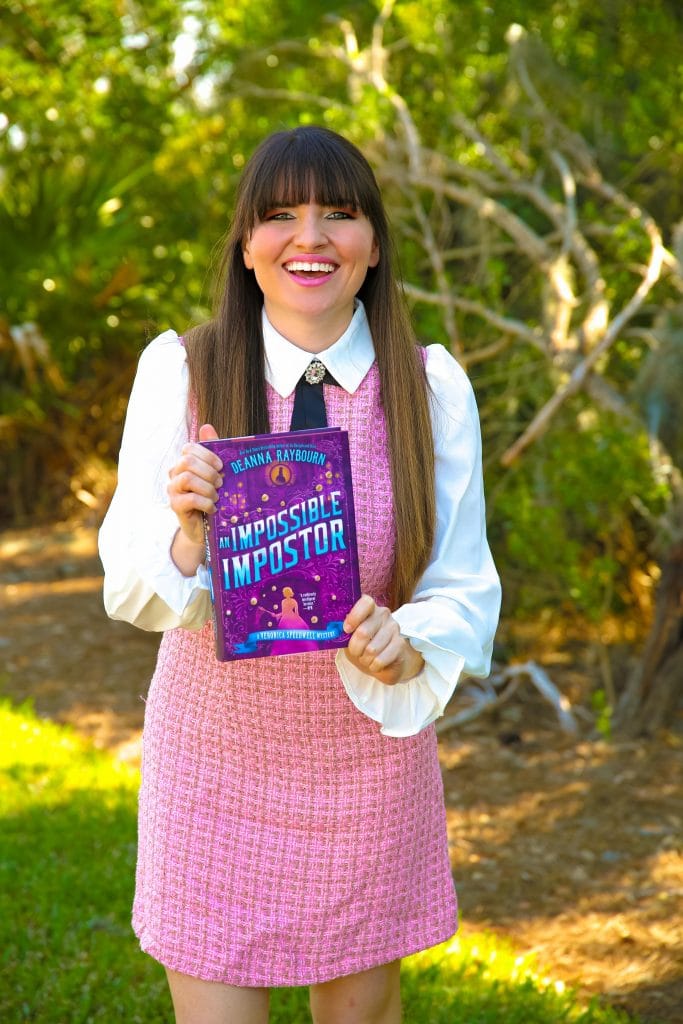 This book takes place in London in 1889 and centers around Veronica Speedwell. Veronica and her beau, Stoker, get called up to meet Sir Hugo Montgomerie. He has a very personal and special request to pass along from his goddaughter. It has come to his attention that the long-lost heir to Hathaway Hall, Jonathan is alive. He has arrived back at the Hall with no memory of where he has been or anything.
Is this person who appeared at the Hall really Jonathan? Or is it a doppelgänger? After all, being the heir to such a wealthy estate is coveted, and everyone wants the title. But it's up to Veronica and Stoker to find out the truth. Did Jonathan suffer an injury? Is he really dead, like everyone thought? Find out when you dive into The Impossible Imposter!
The cover of this book is the first thing that grabbed my attention. It's beautiful and really has great pops of color. Have you read The Impossible Imposter yet? Comment below and let me know!
Stay tuned for more book shares! You can follow me on Instagram, Twitter, Facebook, and Pinterest. Don't forget to check out my feature on Feedspot's Top 100 YA Book Blogs! You can also contact me about new reads today!