This post may contain affiliate links, which means I may receive a small commission, at no cost to you, if you make a purchase through a link!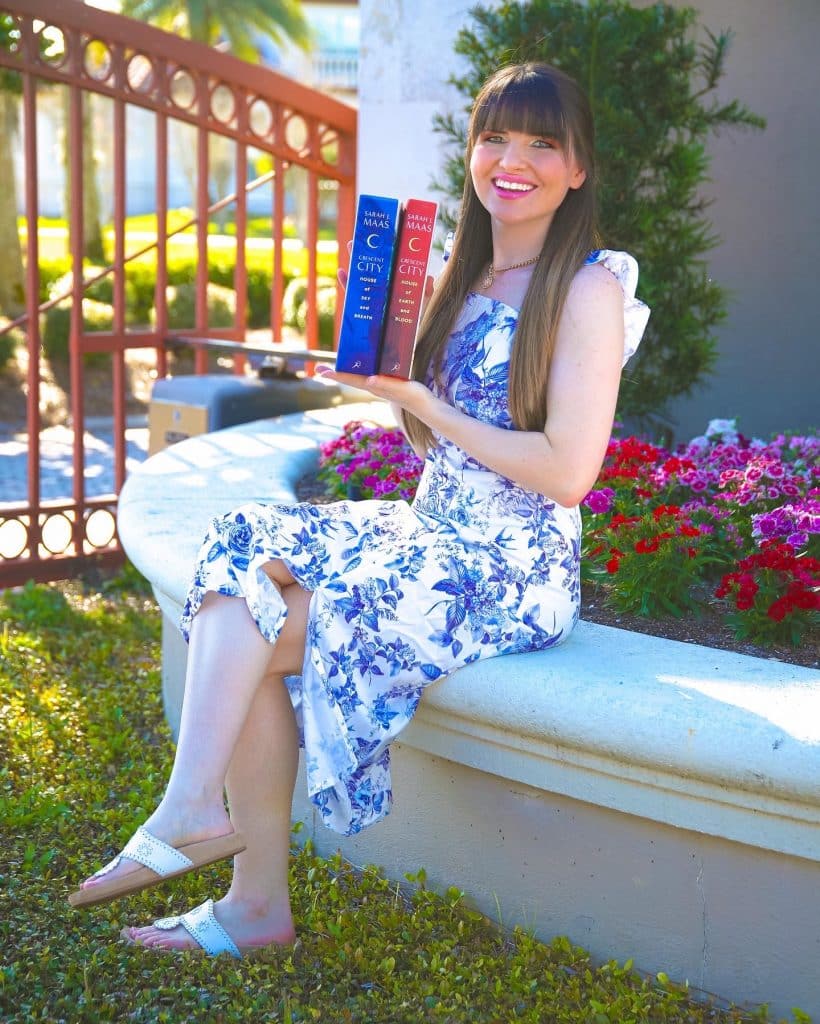 Are you a Sarah J. Maas fan? I definitely am! Admittedly, I didn't start reading J. Maas until I joined bookstagram. If you're on there, you already know the HUGE following this author has online. I kept seeing her books on my feed over and over and over. I became so curious I ordered Crescent City. BUT when I got it, I was like, "Oh my gosh,this book is massive!" So I put off reading the book.
HOWEVER, I'm so glad I went back and read it. First off, the books are beautiful. Second, J. Maas does a fabulous job with her worldbuilding. She really brings us headfirst into her world and makes us as the readers care not just for the characters but EVERYTHING.
Sarah J. Maas also does a fabulous job on her endings too. Let's pause right here and talk about the ending for House of Sky and Breath! I still am in shock over it all! I have yet to read A Court of Thrones and Roses, but I have the book now and will be starting it in the next few weeks. Don't worry, I'll keep you posted on my thoughts.
I would love to hear from you all, though. Do you love Sarah J. Maas? Why or why not? There's no wrong answer! If you do love her, what's your favorite book?
You can follow me on Instagram, Twitter, Facebook, and Pinterest. Don't forget to check out my feature on Feedspot's Top 100 YA Book Blogs! You can also contact me about new reads today!