A Forgery of Roses by Jessica S. Olson is officially out now. Inkyard Press sent me a book box with A Forgery of Roses, and I could not wait to share this book with you all. I have been looking for a new YA fantasy book to fall in love with.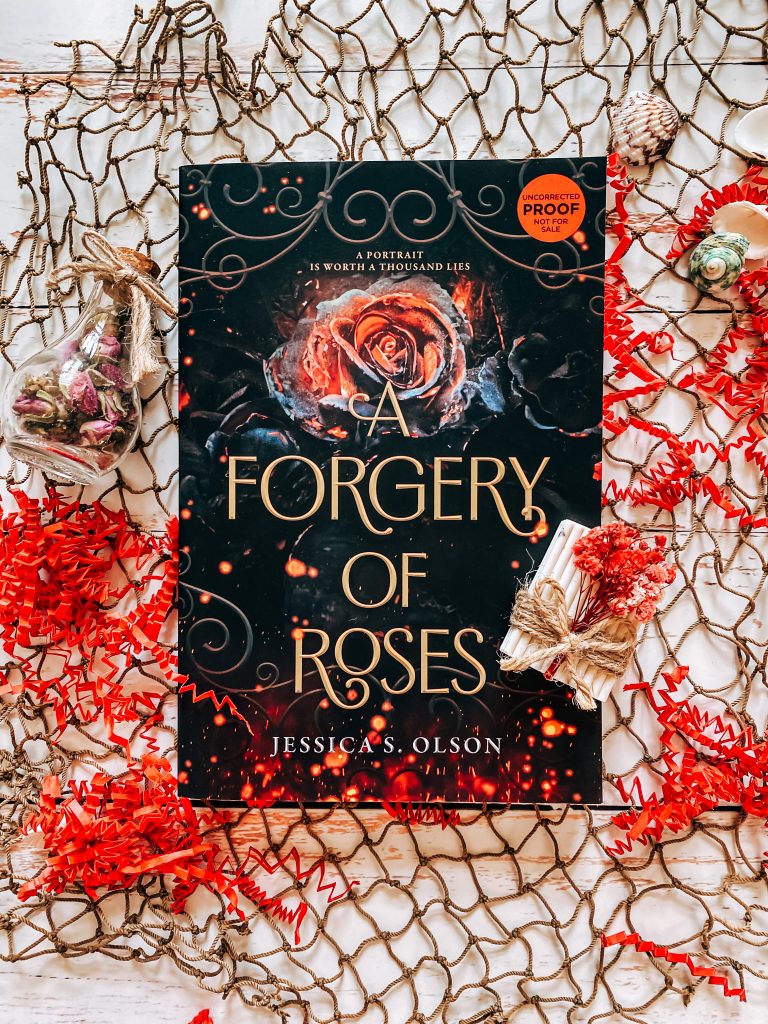 So what is A Forgery of Roses about?
This book centers around Myra Whitlock. Myra is a portrait artist, but not just any portrait artist. She has the ability to alter the way people look. The gift is something others want, and they will do anything to capture Myra to take advantage of her gift. This is the exact reason Myra never lets her guard down, especially now she must take care of her younger sister. However, when the governor's wife uncovers Myra's secret, she threatens to let everyone know the truth unless she helps her.
Reluctantly, Myra goes along with what is requested of her and follows the wife to the family mansion. But this new place is hardly sinister free. The walls lurk of a killer and one who wants to stay hidden. A killer who Myra discovers may have harmed the governor's dead son. Can Myra figure out who's behind the murder before she's the next victim? Find out when you read A Forgery of Roses!

If you've read A Forgery of Roses, let me know! Stay tuned for more book shares! You can follow me on Instagram, Twitter, Facebook, and Pinterest. Don't forget to check out my feature on Feedspot's Top 100 YA Book Blogs! You can also contact me about new reads today!