This post may contain affiliate links, which means I may receive a small commission, at no cost to you, if you make a purchase through a link!
God's Ponzi by Robert Buschel feature is here. This book centers around Gregory Portent. Gregory's only friend is Joey Legee, aka Joseph. Together they love computers and learning about technology, eventually going to MIT. Gregory's knowledge eventually led to him launching a Ponzi scheme where he starts to play a very dangerous game. Gregory is on the run from everyone with people after him, including the FBI. It seems but the only thing he can't do is stop running. While he did commit various crimes cheering for Gregory is something you will find yourself doing over and over.
Find out more when you get your copy of this book! In the meantime, Author Robert Buschel joins me today for an exclusive chat about God's Ponzi!
Welcome, Robert! Now without giving away spoilers, what was your favorite part about God's Ponzi?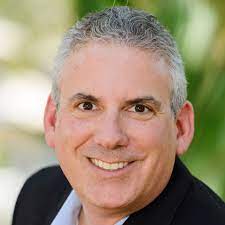 One of my favorites is a scene in a court in Florida where the character, Googol (a law professor in Massachusetts who is representing the interests of one of his friends and Team member), is getting a hard time about appearing in bankruptcy court because he is not a member of that particular court. A surprise cameo appearance from a retired Justice of the Supreme Court saves the day. And then the revenge began.
The state of Florida is known as a Ponzi scheme capital. Did that help you decide where to set the plot of the book?
We'll hear stories about Florida, and sometimes we wonder, "Is this fiction or Florida." Florida is a character itself, the way other cities like New York, Rome, London can be a character. There are bizarre legal cases, weather, and tax benefits in Florida. It attracts the best and the most corrupt. Where is a better setting for a good Ponzi scheme than Florida?
In God's Ponzi, you have two very strong female leads. Will there be spin-off novels from their POV's?
The women of God's Ponzi. Both are strong, delightful women. Chana, the artist, will definitely be in the sequel. Her talents run much deeper than just a sketch artist. Leela is the best friend a guy could have. For the rest of her life, she will be affected by Joseph, always feeling the pain of loss. But she is someone who will run a company and inspire others, particularly women.
Did you have a favorite character in this book?
Googol was a favorite character. His character is a calming influence. He is loyal and willing to risk his standing at M.I.T.in order to support his friends and justice.
Why did you want to tackle the story of Aron Swartz?
Aron Swartz is a compelling story about a visionary who was beaten down. He contributed to the Internet of Things and gave it to the world without profit. The big machine punished him out of reflex. His life should inspire and serve as a warning.
What is it you hope readers take away from God's Ponzi?
I want readers to be entertained. When readers agree to read a book, they have agreed to give you their time. I want that time to be fun. Then, I want that time spent by the readers thinking and thinking about the thinking. In God's Ponzi, the reader should be thinking about the real value of "things," the value of what money can buy, the value of friendship, love, and loyalty. I think most of us need to be recalibrated.
Don't forget to check-out God's Ponzi out now!
Stay tuned for more reviews! You can follow me on Instagram, Twitter, Facebook, and Pinterest. Don't forget to check out my feature on Feedspot's Top 100 YA Book Blogs!