This post may contain affiliate links, which means I may receive a small commission, at no cost to you, if you make a purchase through a link!
If the Shoe Fits by Julie Murphy Review is here and I cannot tell you how excited I am to chat about this book. I first saw this book on bookstagram. Then when I was book shopping, I saw it part of a BOGO deal and got a copy. I am so glad I did. If the Shoe Fits may be one of my all-time favorite reads!
So, what is If The Shoe Fits about?
This book centers are Cindy. She is a recent design school graduate and dreams of designing a shoe line. Cindy is also unapologetically plus-size and embraces who she is. However, Cindy has been struggling since her father's death and returns to her stepmother, stepsisters, and triplet half-siblings to nanny for the summer. When Cindy decides to be a contestant on her stepmother's show, Before Midnight, her job as a nanny doesn't last. At first, Cindy's stepmother refuses to let her on the show because she doesn't want her to face the online comments about her being plus size. But Cindy goes on anyway because she is awesome and won't let fear of what anyone says get in her way!
There Cindy meets Henry, the eligible bachelor. But Cindy met Henry before on the plane when she was coming back to L.A. and the two hit it off. No one knows they met, though, and they keep it that way. But as Cindy starts to fall for Henry for real, she wonders if she imagines it since Henry is also dating twenty other girls on the show. But Henry, even though he comes from a design legacy, is also someone Cindy wasn't expecting. Is Henry just another playboy or is he more than that?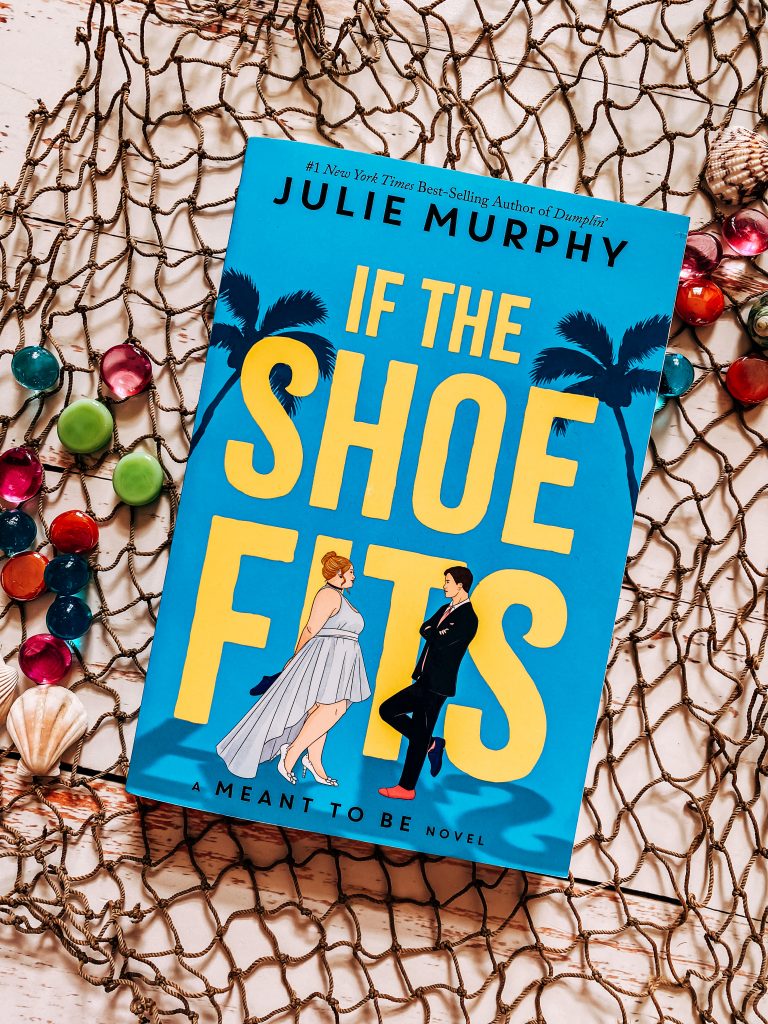 If the Shoe Fits is a fun, witty story about being unapologetically yourself and never apologizing for who you are inside. Cindy has to decide if she chooses herself or a guy because there is going back when the whole nation becomes a fan.
Overall, this book is DEFINITELY a five out of five for me. It was an amazing read that I couldn't put down. I was reading this book at 2 am just to finish. Cindy was a truly delightful, well-rounded character, as was the entire cast of characters in this book. I loved the chemistry between Cindy and Henry. It felt it was authentic and very true to their characters. I also love how Julie Murphy captured Cindy. I want to be her BFF! This a Cinderella spinoff and hands down one of the best I've ever read. Definitely recommend this book! If you've read it, let me know. I'd love to chat and hear your thoughts. But so far, I think this is Julie Muphy's best book yet!
Get your copy of If the Shoe Fits here!
WATCH my FULL YouTube Review Video Below!
Stay tuned for more book shares! You can follow me on Instagram, Twitter, Facebook, and Pinterest. Don't forget to check out my feature on Feedspot's Top 100 YA Book Blogs! You can also contactme about new reads today!