This post may contain affiliate links, which means I may receive a small commission, at no cost to you, if you make a purchase through a link!
It's Spring and that means it's time to start your spring nail designs!
I just did this 'Spring Fling' nail design last night and I love how the flowers look! It was actually a really simple design! All you need if a toothpick or a nail pen to create the 'dotted' look.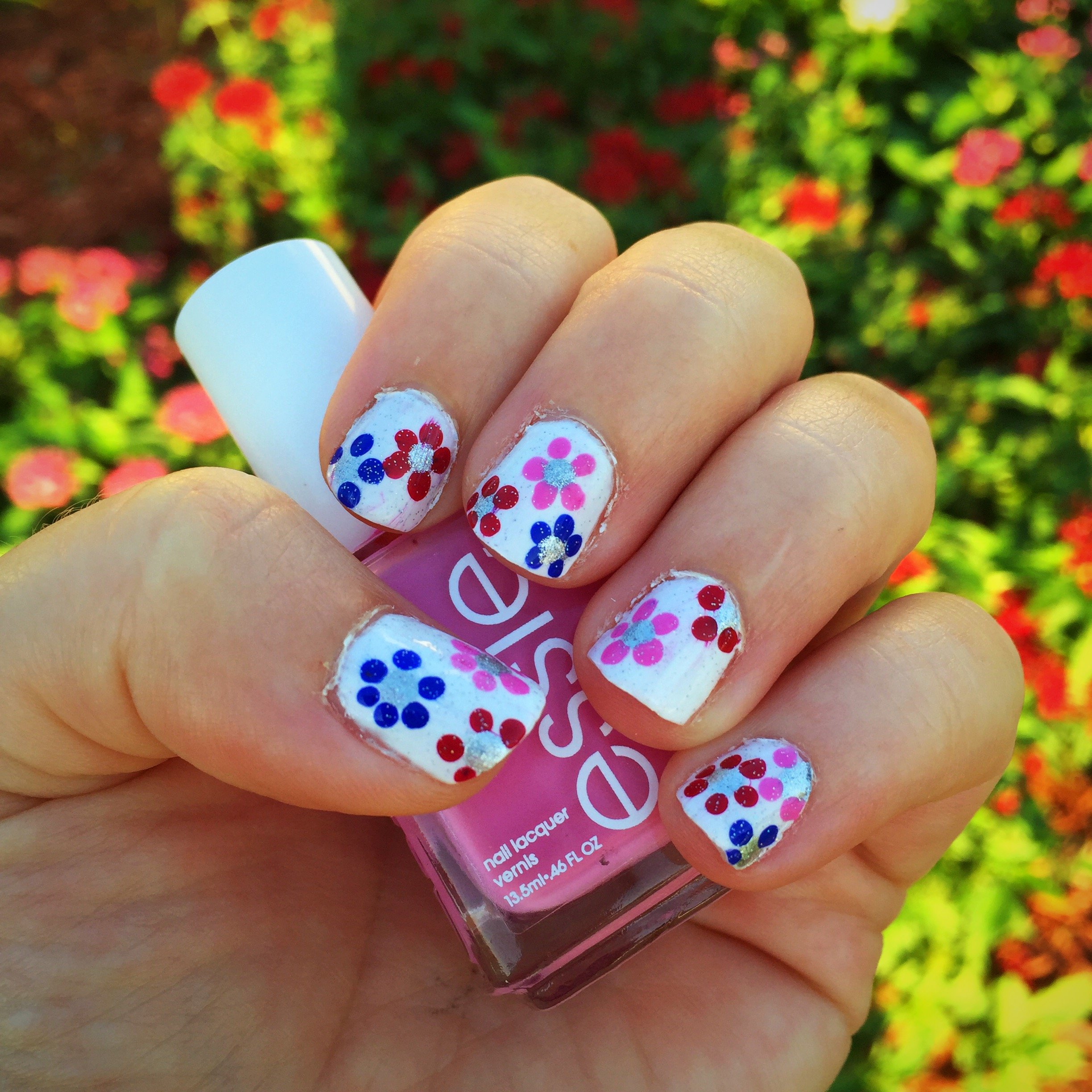 I picked fun bright spring colors to do three different flowers but you can do as many or as little as one color for the nails design!
For my Topcoat I did my favorite 'Northern Lights' that added an extra shimmer to the look! I love the topcoat because it creates a simple shine and allows my design to stay on for 7 days! I picked my Essie polish too because it always stays on for my nail designs!
So what do you think of my new nails? How'd I do for my 'Spring Fling Nail Designs?'
xoxo