This post may contain affiliate links, which means I may receive a small commission, at no cost to you, if you make a purchase through a link!
Okay so I've been busy looking at all the different spring styles and I found this floral romper online from Original Piece Boutique (www.ShopOriginalPiece.com)! The gorgeous print is my favorite and the mix of blue and hot pink hues makes this romper a definite favorite!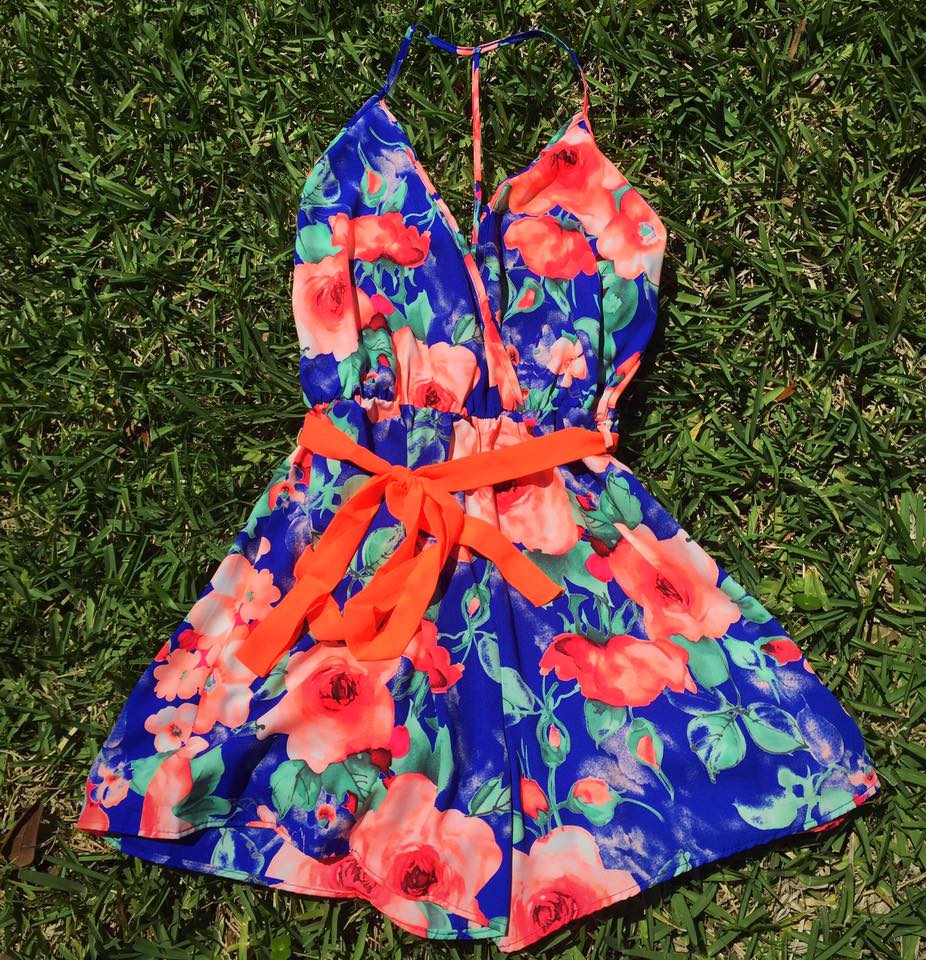 Plus, it's an open back which I could either pair a banodo with or add a denim jacket! Add your favorite wedges or flats and this romper does the talking! I could even add my denim jacket or white blazer to give this romper a whole other look!
So what do you guys think? Should I BUY this romper?!?!