This post may contain affiliate links, which means I may receive a small commission, at no cost to you, if you make a purchase through a link!
Monday: The Beginning of one beautiful week. It's time to live your week in full color starting now. I absolutely love this photo from Ralphi from Ralphi Reign's photography. The mix of bold color hues makes this photo 'pop' and reminds us to express your life in color.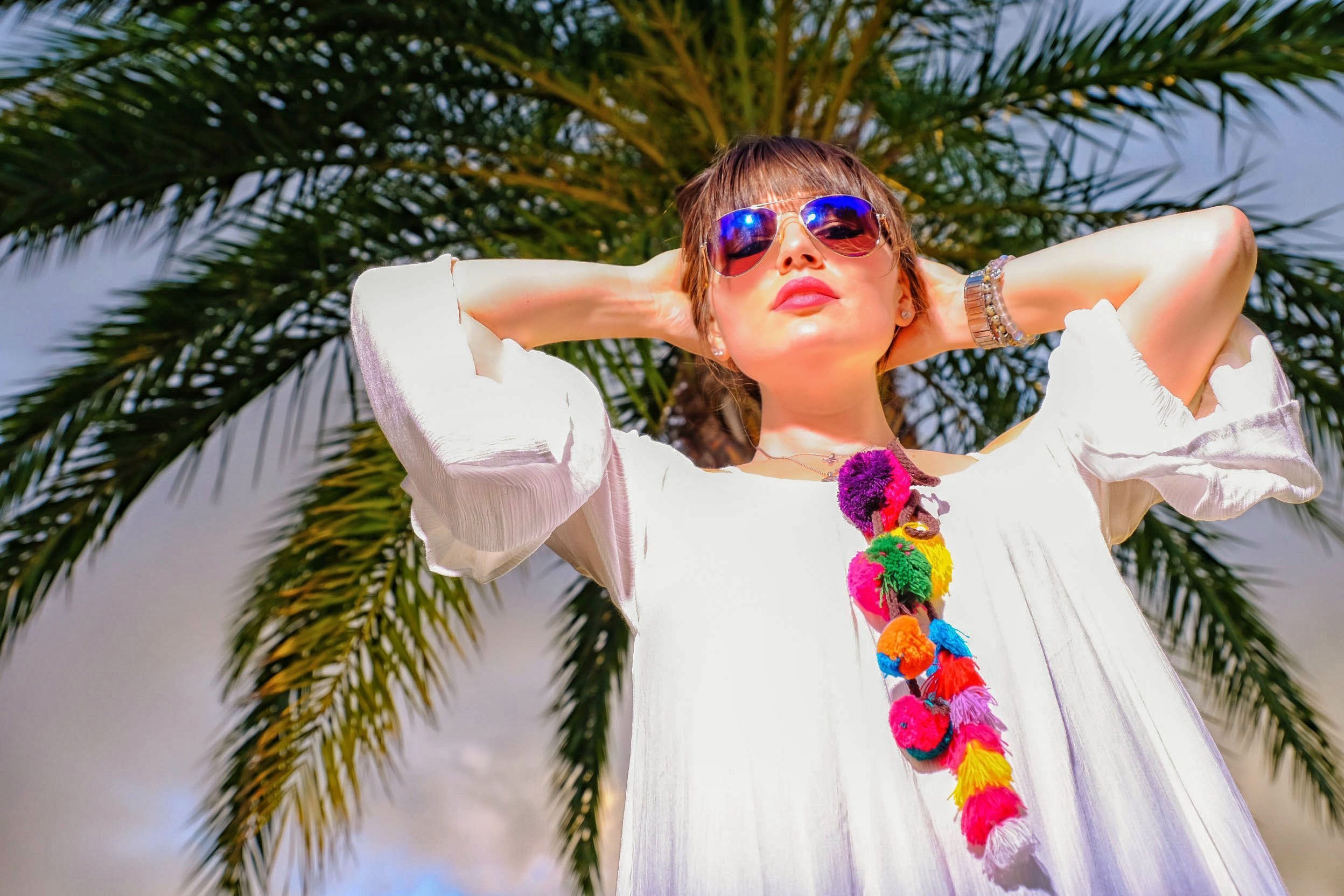 Capture your own originality and express this week in color through your fashion choice. I love this dress from Original Piece and I love the tassel additions. It gives this dress a trendy twist I love. Plus, I'm a huge fan of the new off-the-shoulder trend and this dress had all of that. You can pair this dress with sandals or wedges and dress it up for a fun date night or for a fun girls' night in.
What do you THINK of this photo?! Live this week in color!