This post may contain affiliate links, which means I may receive a small commission, at no cost to you, if you make a purchase through a link!
Hey Everyone!
So if you're like me you like having white teeth. But the problem is finding the right teeth whitening kit to use. Some I've used leave my teeth really sensitive or they just don't really work. I love white teeth and for a while I just gave up looking. I tumbled upon Pop Smile a little over a month ago now and I have to tell you it's amazing.
I was excited when I got my
Pop Smile kit
and I couldn't wait to try it with the light it came with.
The Ultimate Teeth Whitening Kit
consists of:
– 5x 0.2ml Accelerator Swabs, which enhances whitening to up to 50%!
– 2x Mouth Trays, which are easily customizable and molded according to my teeth!
– 3x 3ml Whitening Gels
– 1x LED Activator
– 1 Mouth Tray Case
– 1 Booster Pen for touch ups after or between treatments
– 1 Travel Pouch
What I love most about this kit when I got it, is that it's all natural, enriched with the superpowers of Cranberry, Peppermint, Aloe Vera and Chamomile. A lot of kits use a lot of chemicals that I automatically say 'no' too, but not
Pop Smile
, which is a clinically proven, peroxide-free teeth whitening and protecting formula. My teeth weren't sensitive when I used it and it really worked! My teeth are so white now and I'm not constantly thinking 'they could be whiter' because I know using
Pop Smile
they are.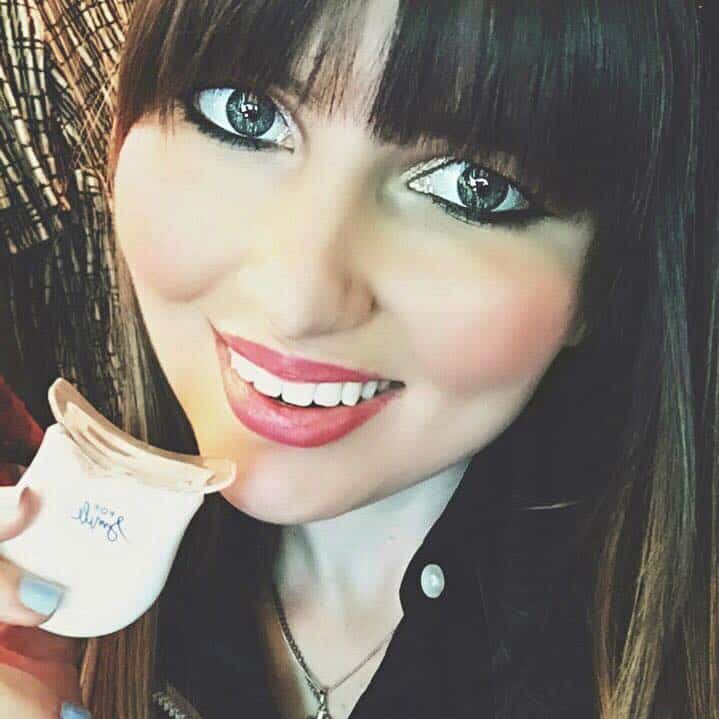 My teeth look so much better as I've used the kit. When I first started my teeth were fairly white, but I always wished they could be whiter.
They feel amazing too! I definitely would recommend checking out Pop Smile. It really helped my teeth. I would definitely recommend checking out the link below. Keep in mind that just because my teeth weren't sensitive you still definitely need to read about the product because all of our teeth sensitivity is different. 🙂
But for me, when you guys write in about my selfies and how white my teeth are: now you know! It's because of my
Pop Smile Kit
! 🙂
Note: Sponsored Post by the opinions are mine! 🙂