This post may contain affiliate links, which means I may receive a small commission, at no cost to you, if you make a purchase through a link!
So I officially joined the camo trend and I have to say I LOVE the camo trend! It has an edgy, yet fun twist that I love.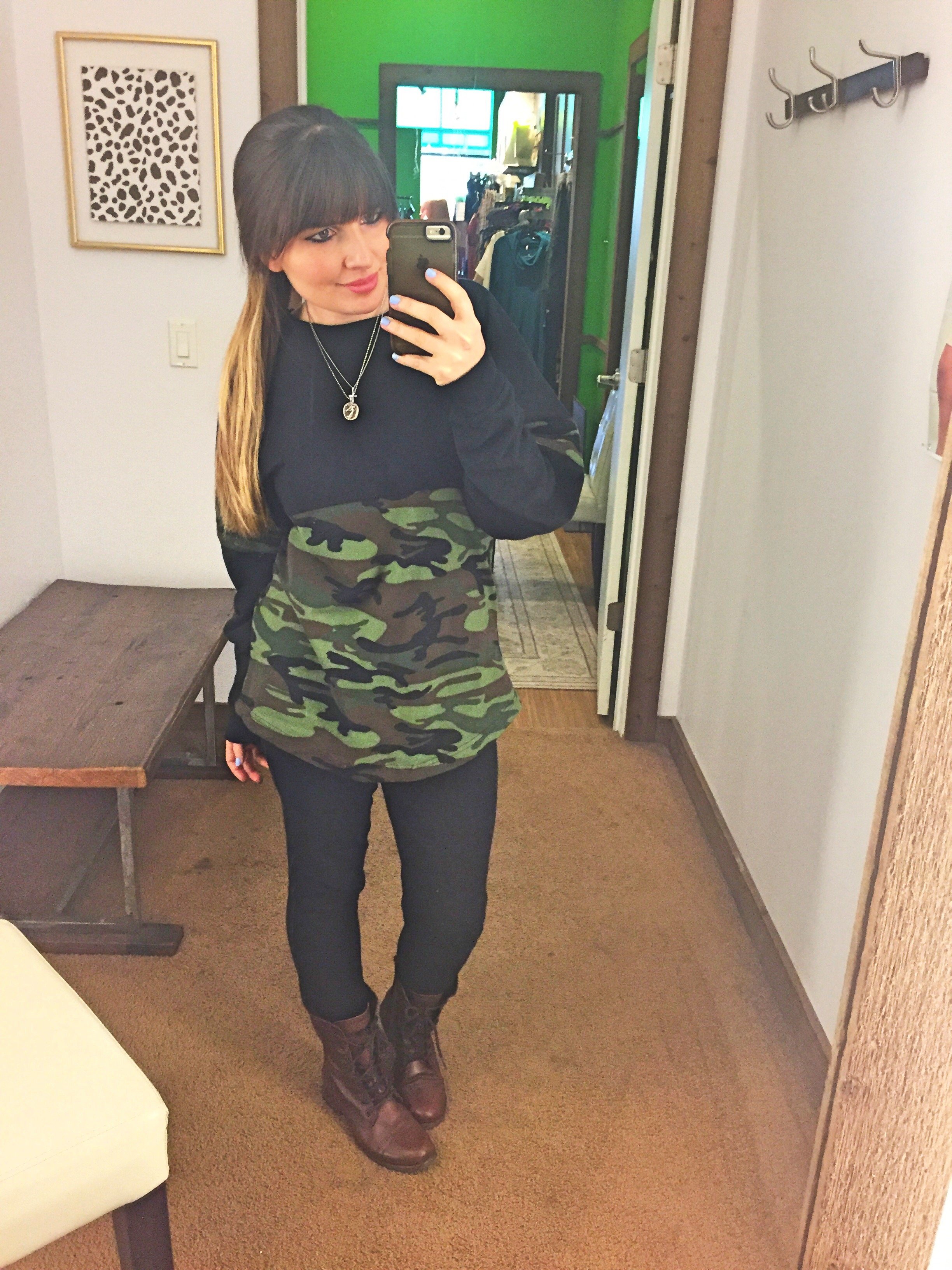 The edgy twist is just what my wardrobe has been missing! Today I paired by camo top from Original Piece with simply denim leggings and my Steve Madden combat boots. The spirit top I'm wearing is so comfortable and I love the length of it! My Steve Madden combats are so comfortable too and are definitely ones that I will be wearing a lot more.
I have to say I can't wait to get more camo in my wardrobe! I know there are tons of camo colors out there but the traditional color mix is just what I've been waiting for! Are you loving the camo trend? Comment below and let me know!