This post may contain affiliate links, which means I may receive a small commission, at no cost to you, if you make a purchase through a link!
Musical Chairs by Amy Poeppel is out now!
"A fiercely funny tale of family, friendship and later-in-life love"—PEOPLE
"Poeppel has created a story that is well thought out, well plotted, well written, and fully developed. A delightful novel that celebrates the messiness and joy to be found in real life." —KIRKUS REVIEWS, starred review
MUSICAL CHAIRS
By Amy Poeppel
PARADE, Best Books of Summer
HELLO GIGGLES, Best Books of July
GOOD MORNING AMERICA, Novels You'll Love This Summer
"Absolutely hilarious, with laugh-out-loud dialogue and a pitch-perfect ending."—MODERN MRS. DARCY, Summer Reading Guide
"Poeppel's (lighthearted family story casts a thoughtful eye on the intricacies of relationships while exploring the intersection of art and life. Readers of upmarket ensemble fiction with a dash of humor, à la Cynthia D'Aprix Sweeney or Emma Straub, will enjoy Poeppel's latest."—BOOKLIST
"What kind of writer is Amy Poeppel?  Warm, generous, funny, and full of surprises. In her third novel, a large, musical family (and their many friends, lovers, and groundskeepers) assemble in the shabby chicest corner of rural Connecticut over the course of one long, hot summer. What ensues is part classical French farce, part touching family comedy, and 100% page-turning delight.  Cue up some chamber music, pull out a lawn chair, and prepare to binge read this gleefully entertaining novel." —Stephen McCauley, author of MY EX-LIFE
Amy Poeppel, the "quick-witted and razor-sharp" (Taylor Jenkins Reid, author of Daisy Jones & The Six) author of Limelight and Small Admissions has created a "profound, delicious, and soul-stirring"(Caroline Leavitt, author of Pictures of You) novel in MUSICAL CHAIRS (Atria/Emily Bestler Books; July 21, 2020; hardcover), a charming story of role reversals, reinvention, and sweet synchronicity.
Classical cellist Bridget is preparing her country home for two months of romance with the man she hopes to marry when he emails to cancel not only the vacation, but the relationship entirely. Shortly thereafter, her adult children arrive unannounced, with their literal and emotional baggage. Her summer is suddenly much messier than she anticipated.
Her once-empty nest is not only full, but also falling apart. As she begrudgingly repairs her heart and her home, her tenuous foundation cracks further: her father, a famous musician now in his late 80's, announces his engagement to a longtime friend of the family; and the violinist hired to reinvigorate her chamber trio backs out.
The Forsyth Trio, comprised of herself, her best friend Will and an always-changing third person, has informed much of Bridget's life since Juilliard. She and Will are compatible, committed, loving, and to people's constant shock, totally platonic. The group's demise would distance Bridget from Will, an unnerving possibility that feels more and more imminent as they struggle to fill the open position.
With the humor and warmth for which she is known, Poeppel explores love in all of its varieties (platonic, familial, romantic) and all of its stages (new, old, revisited) to offer an apt and honest take on the hopefulness and heartache of life's many transitions. Unlike the symphonies her father writes, and she plays, Bridget learns that life cannot be perfectly arranged. It's messy and uncertain, but so incredibly full.
About the Author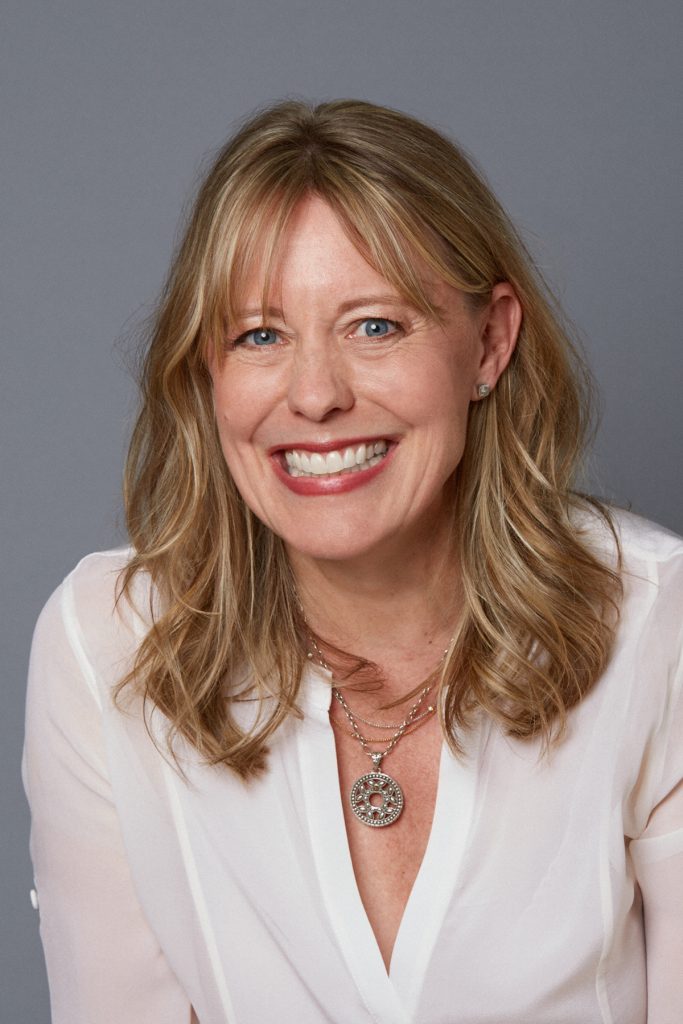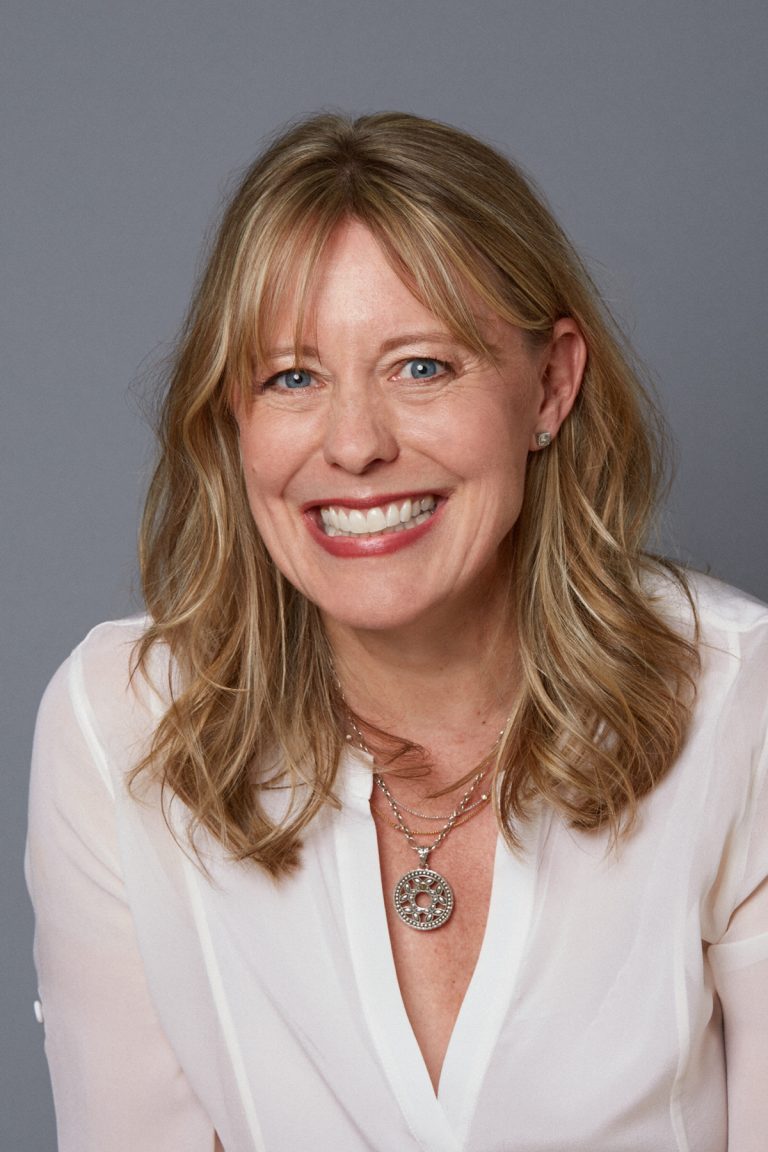 Amy Poeppel grew up in Dallas, Texas. After graduating from Wellesley College, she worked as an actress in Boston while earning her M.A. in teaching. For the last two decades, she and her neuroscientist husband have lived in many cities, including San Francisco, Berlin and New York City, raising three sons along the way. Prior to penning her first novel, she taught high school English and worked in private school admissions.
In 2011, Amy attended sessions at the Actors Studio Playwright/Directors Unit, where she wrote a theatrical version of what would become her first novel, the critically acclaimed Small Admissions (Atria/Emily Bestler Books; 2016), an entertaining and humorous read about the cutthroat world of New York City private school admissions. Her second novel, Limelight(Atria/Emily Bestler Books; 2018), about a family from suburban Texas adjusting to life in Manhattan, was equally well received, landing on PopSugar's "Best New Books You Should Read This Spring" list.
Amy's work has appeared in The New York Times, The Rumpus, Working Mother, Bookish, The Belladonna, and Literary Mama.
More Praise for MUSICAL CHAIRS
"Laugh out loud funny and poignant."—FROLIC, Best Books of Summer
"This witty dive into the world of classical music, families and dilapidated country houses will be a fun beach read."—THE TRICORNER NEWS
"Amy Poeppel's novel offers a delightful ode to contemporary life."—CHRISTIAN SCIENCE MONITOR, Best Books of July
"A story of deep friendship . . . a story of motherhood, of daughterhood, and of sisterhood—when to help, when to let go, and when to celebrate. It is also a story of fixing up a house. A story of music. A story of aging. A story of being scared to change and yet still wanting to. And a story of falling in love. There is a large cast of characters, but they are all distinct individuals with their own personalities and voices who work together seamlessly in the novel as both soloists and supporting characters. Author Poeppel has created a story that is well thought out, well plotted, well written, and fully developed. A delightful novel that celebrates the messiness and joy to be found in real life."—KIRKUS REVIEWS, starred review
"Amy Poeppel's charming MUSICAL CHAIRS made me laugh out loud. Poeppel has a remarkable talent for creating the very best kind of mayhem. Drunken dinner parties, a runaway cat, brilliant musicians, a tattooed florist, drop dead gorgeous twins, crumbling old houses, beautiful Connecticut, secrets and lies–and finally–a wedding, the true hallmark of any delicious comedy. Reading this book was such a pleasure."—Marcy Dermansky, critically acclaimed author of Very Nice and The Red Car
"In this funny, profound, and brilliantly alive novel about all the messy, wise and wonderful chords that love can strike in our lives, Poeppel gathers together fathers and daughters, old flames and new sparks, music, writing and gardening, to explore what it really means to feel at home, and how life can open you up in ways you never saw coming. Set against the backdrops of Manhattan and the Connecticut countryside, Musical Chairs is profound, delicious and soul-stirring."— Caroline Leavitt, New York Times Bestselling Author of Pictures of You and Is This Tomorrow
"Full of Poeppel's signature charm and wit, Musical Chairs is a romantic-comedy-of-errors with a smart, edgy twist on the possibilities that might be revealed in life's third act. Touching, full of humanity, and the absolute definition of 'compulsively readable!'"— Suzanne Rindell, author of The Other Typist
Have you read this novel? Want to get your book feature? Contact me! Also, don't forget to check out my feature on Feedspot's Top 100 YA Book Blogs! Note: information was provided by publicist.