This post may contain affiliate links, which means I may receive a small commission, at no cost to you, if you make a purchase through a link!
Cleo McDougal Regrets Nothing By Allison Winn Scotch is out now!
"Smart, winning… I loved this novel." —New York Times bestselling author Amanda Eyre Ward for HELLO SUNSHINE
CLEO MCDOUGAL
REGRETS NOTHING
By New York Times bestselling author Allison Winn Scotch
GLAMOUR, Summer Beach Reads 2020
SHONDALAND, Best Books of August 2020
E! NEWS, Books to Check Out Before End of Summer
SHE READS, Most Anticipated Women's Fiction of 2020
MINNEAPOLIS STAR TRIBUNE, Books to Escape with This Summer
"A heartfelt tale of hypocrisy, ambition, love and more." —GOOD MORNING AMERICA, Top 25 Novels for Summer
"Scotch charms with this first-rate tale…trademark humor and heart are on full display in this expertly plotted and characterized outing. The author's fans will devour this, and it will win her new readers as well."—PUBLISHERS WEEKLY
"Scotch does an expert job at breaking down the nuanced dynamics of being a woman in power, an ambitious woman, and how misogyny in media plays a huge role in our political discourse. Even though the topics are heavy, the tone is light and fun." —ALMA, Favorite Books for Summer 2020
"Cleo McDougal will get under your skin in this poignant and emotional page-turner. This crisp story reminds us about the truly human women behind the headlines of the political news cycle."— Jo Piazza, bestselling author of Charlotte Walsh Likes to Win
"Cleo McDougal Regrets Nothing is a sharp, funny (and oh so timely) story about women, power, ambition and politics—which is another way of saying you will completely devour this book. This brilliant character full of grit and heart (with a moral compass to boot!) feels like the heroine we all need right now." —Jennifer Close, bestselling author of The Hopefuls
"Can Cleo make amends? What is a good person? Scotch's book delves into these questions along the ride."—New York Times bestselling author Amanda Eyre Ward for HELLO SUNSHINE
What is the impact of one woman's voice? Of her anger? Of her power? How can we know the answers and the ramifications until we air those voices, those furies, those powers?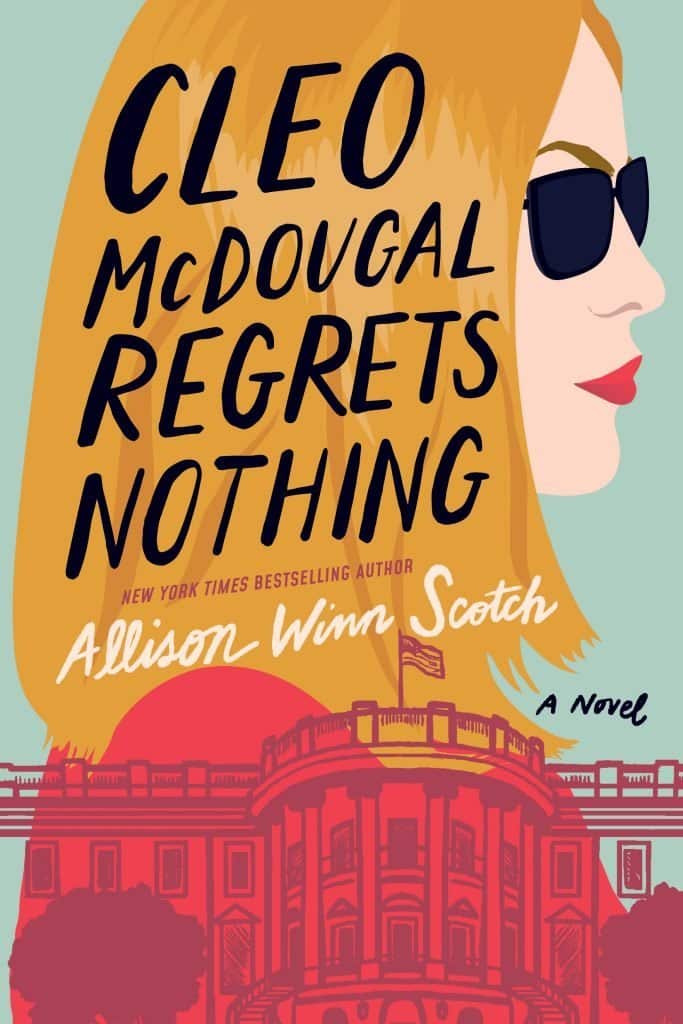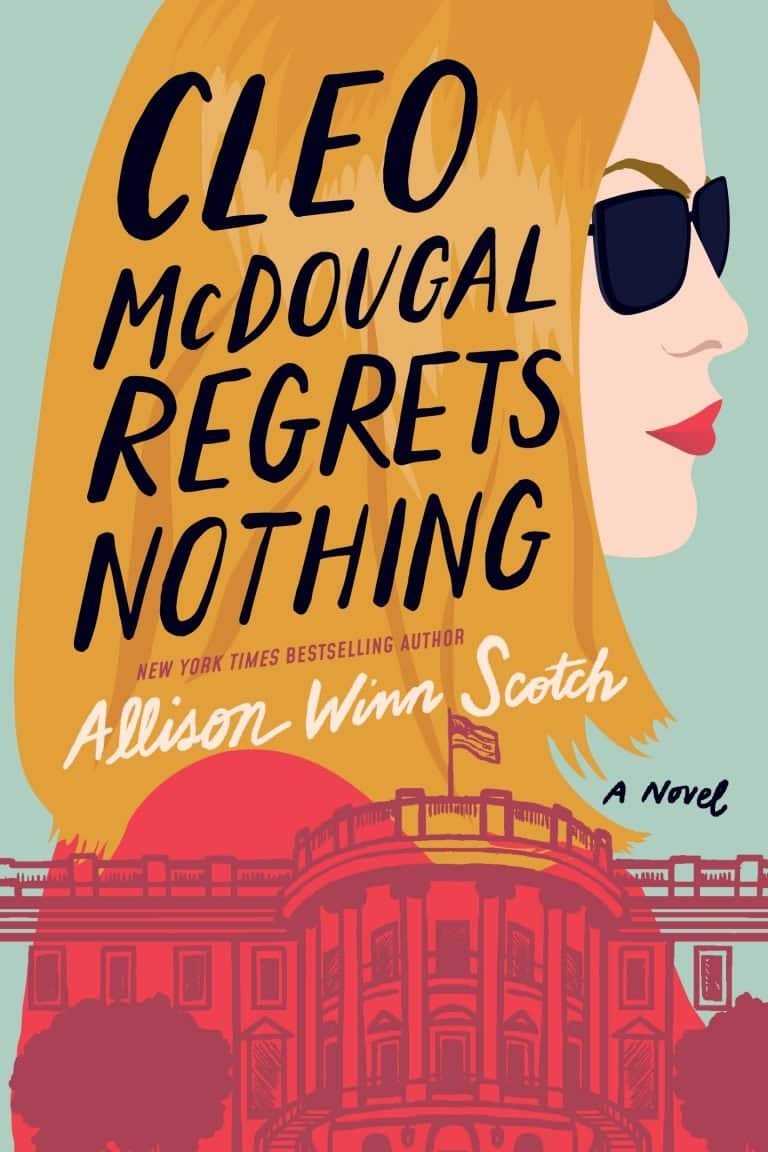 These are the questions at the heart of New York Times bestselling author Allison Winn Scotch's timely new novel CLEO MCDOUGAL REGRETS NOTHING (Lake Union Publishing; August 1, 2020; trade paperback original), about a female senator and single mother who is shredded by a scathing op-ed written by an estranged childhood friend. The result is a keenly perceptive, provocative, and honest exploration of what it means to be a woman in power.
Regrets. We all have them. But what happens when you're a public figure, particularly a female public figure, and your past mistakes follow you into the spotlight? Cleo McDougal is not a good person. With these seven words, Cleo McDougal's world implodes. Ambitious, magnetic, and never one to look backward, Cleo McDougal has overcome and overachieved her whole life. When her best friend from childhood launches a campaign against her character, jeopardizing Cleo's career, she's jolted out of her comfort zone and forced to reflect. What ensues is a plan to confront past regrets head on, publicly making amends during a media blitz, to win over the public and repair her reputation. What she doesn't anticipate is the impact addressing her transgressions will have on her personally and on those she loves most, particularly her teenage son. The more personal it gets, the more empowered she becomes to tackle her career, to confront the hypocrites out to destroy her, and to refuse to fall victim to the patriarchy.
With this book, Allison Winn Scotch illuminates how it feels to be a woman in this particular moment in time.  "You don't have to be a Senator or running for President to wonder if you're being paid less than your male counterparts, to worry that you were overlooked for a promotion because you recently had a child, to brush off a male co-worker's advances and lose time each working day avoiding him," she explains. "Nor do you have to be a Senator or Presidential candidate to say: enough. That's what Cleo McDougal is about, and that's what I hope readers take away from her story."
About Allison Winn Scotch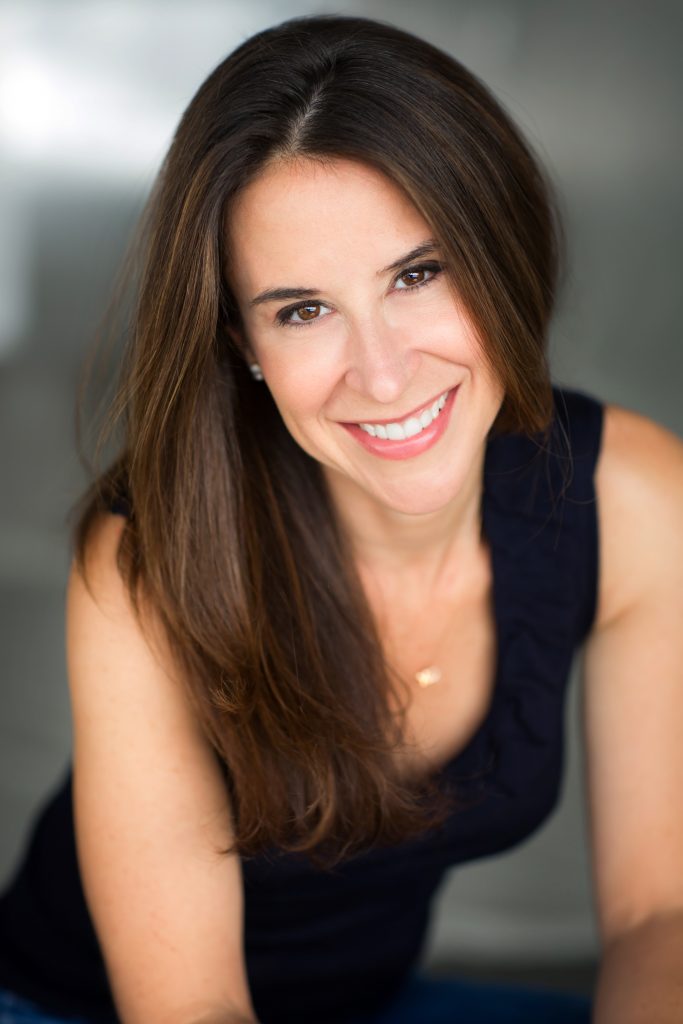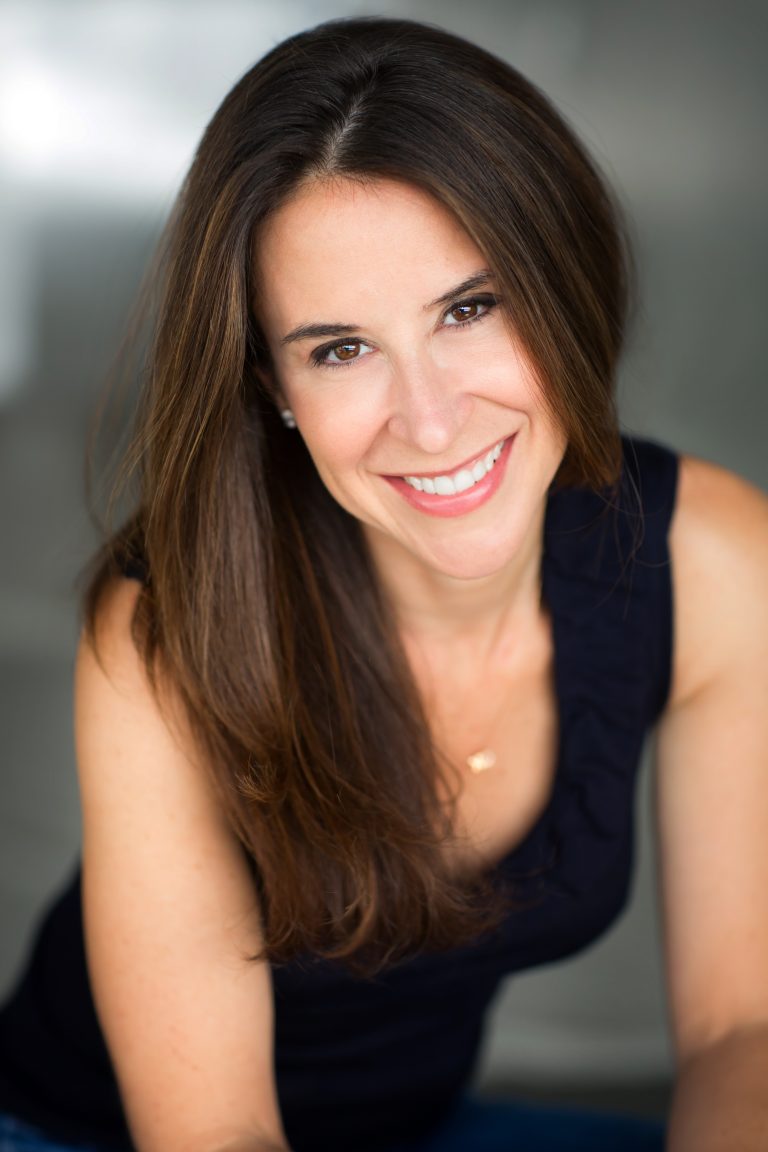 A New York Times bestselling author, Allison Winn Scotch has published Between You and Me, In Twenty Years (a Library Journal Best Books of 2016 selection), The Theory of Opposites, Time of My Life, The Department of Lost and Found, The One That I Want, and The Song Remains the Same. Her novels have been translated into twelve different languages. A freelance writer for many years, Allison has contributed to Brides, Family Circle, Fitness, Glamour, InStyle, Men's Health, Parents, Redbook, Self, Shape, and Women's Health. A cum laude graduate of the University of Pennsylvania, where she studied history and marketing, Winn Scotch now lives in Los Angeles, where she enjoys hiking, reading, running, yoga, and the company of her two dogs…when she's not "serving as an Uber service" for her kids. For more about the author, visit www.allisonwinn.com.
CLEO MCDOUGAL REGRETS NOTHING by Allison Winn Scotch
Lake Union Publishing | August 1, 2020
Trade Paperback Original | $14.95 | 978-1542021227
E-book | $4.99 | B07YCNRCJ5
The Story Behind CLEO MCDOUGAL REGRETS NOTHING
When I set out to write Cleo McDougal, I didn't actually set out to write this book at all. Like many women, I've been in a low-rage boil for the past few years. I've tweeted with abandon, I've argued with family, I've removed myself from relationships, I've told myself to stay calm and try to stay sane. I've waited for someone to come in and fix it, fix the gender disparity, fix the inequal treatment, fix the MeToo predators who still walk free.
But we weren't getting a savior. What we're getting instead, is a collective of angry women, pulling in more angry women, building a coalition, building friendships, dare I say, building a wall. (That's a joke, obviously. We try to find humor in all the chaos still.)
I started a different book fueled by this collective outrage. I knew what I wanted to tap into – a dissertation on power – but I didn't know how to get there. I wrote a hundred pages. I rewrote them. I rewrote them again. I was too intent (and possibly distracted) to cut to the core of what I was trying to dissect.
And then came Cleo McDougal.
I'm sure it was subconscious, but she came to me like a reckoning. Sometime between wondering when on earth my daughter (and son!) are going to see a female President and the Brett Kavanaugh hearings, there she was. A woman who cared about politics, sure, but mostly a woman who represented power.
Because this, for me, is what Cleo McDougal Regrets Nothing is about. Power. Not just in her career, but power in relationships, friendships, in life, in herself. So it's the story of having power, losing power, craving power, needing power, subverting power, granting power, and perhaps most important, seizing power when you most deserve it, even when others refuse to yield it.
We have been inundated with politics for four years. I don't want to tell any reader how to feel about an issue. That's not an author's job, and it certainly isn't how people want to spend their limited leisure time these days. What I did want to do through Cleo, both the woman and the book, was consider how it feels to be a woman in this particular moment in time.  It's 2020 now. Women are still too rarely grasping for power in so many ways that is rightfully theirs. And so, I wrote a book and a character who says: enough. I hope we all find it in us to say as much this year too.
Have you read this novel? Want to get your book feature? Contact me! Also, don't forget to check out my feature on Feedspot's Top 100 YA Book Blogs! Note: information was provided by publicist.