Looking for Life by Clayton Graham is out now!
Strap in, turn down the lights, and enter worlds that will stretch your imagination to the full…
From a stranded alien comedian to the darkest depths of the human psyche, from a mind-blowing galactic adventure to clandestine extraterrestrial behavior on Earth. They're all here and more in this spell-binding collection of seventeen short stories to keep you guessing at every turn.
With tales of alien invasion, deep space mystery, time travel, and dystopian future Earths, this is a collection that takes inspiration from the much-respected 'old masters' of Science Fiction. Here be new realms to explore—can you cross the void and challenge your dreams?
Explore Looking for Life and escape to strange and wonderful new worlds. From the author of Milijun, Amidst Alien Stars, Saving Paludis, and Silently in the Night.
I have never read a book like Looking for Life. It is a collection of seventeen unique stories, and I have to say each was more compelling than the one before. Author Clayton Graham did a great job bringing in science fiction and developing his plotline. Space colonization was one of my favorite parts. Overall, I recommend this novel. It is unlike any other book I have read, and thoroughly enjoyed it!
Looking for Life: A Collection of Science Fiction Short Stories by Clayton Graham is a must-read for all science fiction fans out there. Reminiscent of those anthologies and short stories that propelled the golden age of science fiction, Clayton Graham's elegant and engaging writing style, as well as his grasp of a scene and environment, makes every short story an entire adventure in itself. Eduardo Aduna for Readers' Favorite
I have been privileged to have read Science Fiction Author Clayton Graham's books and have come to appreciate his skilled storytelling and out of this world imagination. Graham has a unique way of interlacing Science Fiction with the Paranormal. "Looking for Life" is on par with what I have come to expect from Clayton Graham's books. I think you will really enjoy this enthralling story collection. Theodocia McLean (Book Marketing Global Network)
These are all stories of hypnotic speculation dressed in easily discarded clothing, provided only for some context amidst eager speculation while the reader tries to guess what might be coming next. Most often, 'next' comes with a delightful twist. Something to make the reader sigh, then remember why it is he loves science fiction. Joel R. Dennstedt for Readers' Favorite
As a youngster growing up in the cobbled streets of Stockport, UK, Clayton Graham read a lot of Science Fiction. He loved the 'old school' masters such as HG Wells, Jules Verne, Isaac Asimov, and John Wyndham. As he left those formative years behind, he penned short stories when he could find a rare quiet moment amidst life's usual distractions.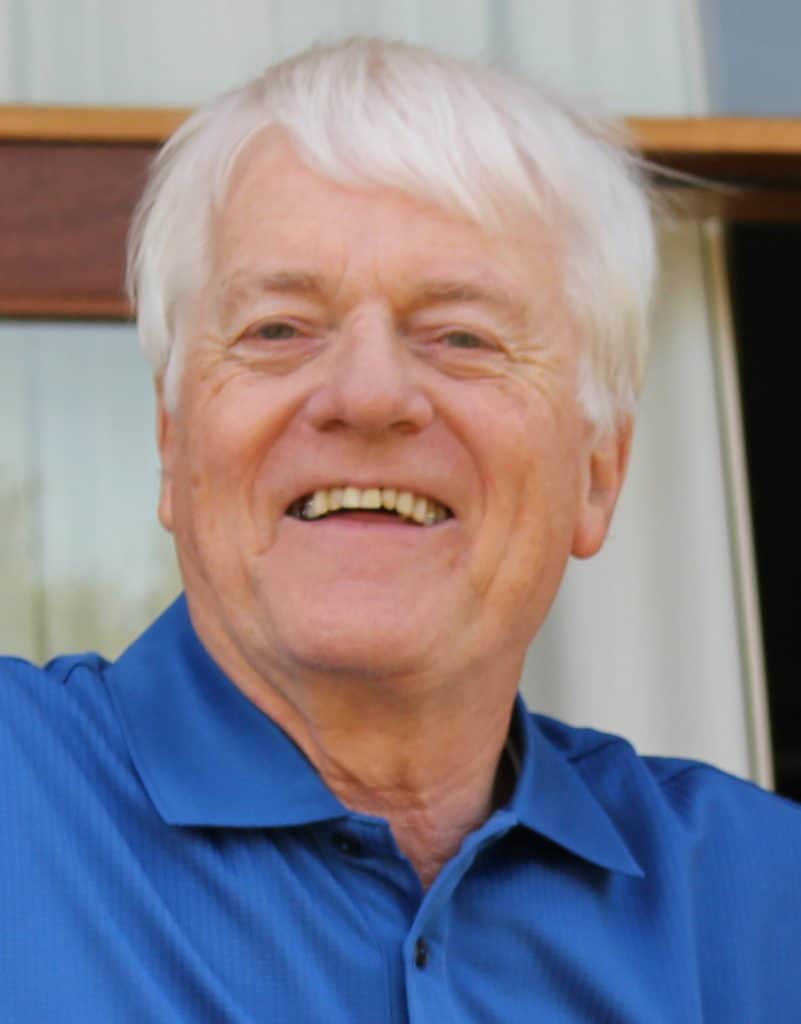 He settled in Victoria, Australia, in 1982. A retired aerospace engineer who worked in structural design and research, Clayton has always had an interest in Science Fiction. Where it places humankind within a universe, we are only just starting to understand.
Clayton loves animals, including well-behaved pets, and all the natural world, and is a member of Australian Geographic.
Combining future science with the paranormal is his passion. 'Milijun,' his first novel, was published in 2016. His second novel, 'Saving Paludis,' was published in 2018 and won a Readers' Favorite International Award. The stories are light-years from each other but share the future adventures of mankind in an expansive universe as a common theme.
The sequel to Milijun, entitled Amidst Alien Stars, was published in December 2019.
In addition to novels, Clayton has published 'Silently in the Night' and 'Looking for Life,' collections of short stories where, among many other adventures, you can sympathize with a doomed husband, connect with an altruistic robot, explore an isolated Scottish isle and touch down on a far-flung asteroid.
He hopes you can share the journeys.
You can follow Author Clayton Graham on: his website, twitter, and Facebook page.
Have you read this novel? Want to get your book feature? Contact me! Also, don't forget to check out my feature on Feedspot's Top 100 YA Book Blogs!
Note: The author provide bio and blurb. I received this product for free for this feature, but the honest review is all mine.