Lexi Blake Author Interview is here, and I can't wait to start! Lexi writes amazing books and when I heard about Bayou Sweetheart, I knew she had to join us to chat all about!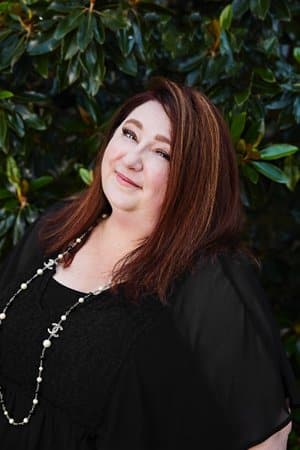 Lexi, welcome! I'm so excited to have you join us. Share with readers more about Bayou Sweetheart.
Bayou Sweetheart is the story of a Hollywood star who isn't sure she wants the life she has and a deputy who knows he needs more out of life. They find each other in a quirky small town and make decisions that will affect the rest of their lives. And there's a ton of family drama and some really cute dogs!
The premise of this book is so cute. What made you want to have a starlet fall for a deputy in a small town?
I love the idea of opposites attracting—and finding out they're not so opposite after all. On the surface, these two don't look like they would work, but deep down, they complement each other well. Despite their very different jobs, they are truly looking for the same things. And having it happen in Papillon was so much fun. Where else could a raccoon play a huge part in their courtship? I would also like to state that the raccoon known as Brian is only allegedly a thief. No charges have been brought to date.
Bayou Sweetheart is the fifth book in your Butterfly Bayou series, all set in Louisiana. What made you choose that location for this series?
This part of the country is one my best friend and assistant knows very well. She grew up on the Gulf Coast and spent much of her time in these quirky little towns. She loves nothing more than Cajun food, so there are always descriptions of something she adores in the books.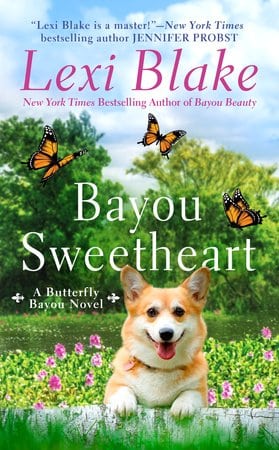 What was your favorite part of crafting Bayou Sweetheart?
I loved the family dynamics of this book. I love that these characters who—on the surface—can look a lot like villains. Only when you dig a little bit can you see who they really are. Brynn's family is very high-powered Hollywood, but they love each other as much as anyone in Papillon. Mistakes are made and owned up to, and that leads to true forgiveness.
Did you have to do any research to prepare to craft this book?
I always have to study up. I want to make things as real as possible. (Racoon thieves aside.) So I want to make sure I understand how the movie company would work and what laws would be in place. I've spent a lot of time in New Orleans, and my best friend has a lot of Cajun in her background. Most of the things I write about have some grounding in reality.
How do you go about creating your characters? Do you do character sheets or just write and then rewrite until their characterization feels right?
I don't have character sheets, but I do spend a lot of time talking through what the characters want and where they come from. Between my assistant and my husband, I spend some time discussing what factors would have shaped these characters and how their personal history would cause them to act and react. I often find new things about the characters as I write.
Anything else you want to add about Bayou Sweetheart?
I think this one was so fun to write because of its worlds collide aspect. You've got the very Kardashian family walking into Major's small town. It seems like that might make for tension, but both sides are very welcoming of new experiences.

How many more books will be in the series, and what are you working on next?
Bayou Beloved is coming in 2023, and we'll see where it goes from there!
Before I let you go, tell readers where they can find you on social media.
Website, Facebook, Instagram, Twitter, Pinterest, TikTok
Thank you for joining us Lexi. If you enjoyed today's Chit Chat comment below any questions for Lexi! Get your copy of Bayou Sweetheart on Amazon!
You can follow me on Instagram, Twitter, Facebook, and Pinterest. Don't forget to check out my feature on Feedspot's Top 100 YA Book Blogs! You can also contact me about new reads today!