This post may contain affiliate links, which means I may receive a small commission, at no cost to you, if you make a purchase through a link!
I first met Amy Lea on Instagram after reading Set on You. It was such a fun read. When I saw she had a new book, Exes and O's, I couldn't wait to read it and chat with Amy about it!
Amy welcome!! So excited about your new novel, EXES AND O'S! Tell readers more about it!
Thank you for having me! My rom-com EXES AND O'S is about a romance book-obsessed influencer who, after being inspired by her grandmother's second chance love story, is determined to get one of her very own. To make her favorite romance trope come to fruition, she contacts all 10 of her exes to find out if her past may be in her future. And she does so with the help of her tattooed firefighter roommate, who doesn't believe in love. There may or may not be sparks 😉
What sets EXES AND O'S apart from other romantic comedies on the shelves?
EXES AND O'S is the ultimate love letter to romance books and those who love them so much that they dedicate their time to read, review, and promote them.
I endeavored to write a main character (Tara) who isn't often portrayed in the age of independent, career-driven heroines who aren't looking for love. Oftentimes, women who are too emotional, like Tara, are written off as "crazy" in films and books. I hoped to humanize these characters and show how harmful these stereotypes are. I also hoped to showcase different types of strength for romance heroines. Tara is a character who is guided by her heart, first and foremost, which is often viewed as a weakness in today's society. If anything, I think her larger-than-life capacity for emotion and passion is her greatest strength.
What was your favorite part of crafting this novel?
Perhaps my favorite yet most challenging part about crafting this novel was developing the strangers-to-friendship-to-lovers progression of Tara and Trevor's relationship. Getting this pacing right was important because I wanted to ensure they took their time getting to know one another before developing feelings. It was also tricky to include Tara's exes in the mix as their own feelings are developing.
What chapter was your favorite to write?
I absolutely loved writing all the chapters that were heavy on the interaction between Tara and Trevor. In particular, writing the very first interaction between them in Chapter 2 was a total blast! They have an interaction on either side of the bathroom door, which is fun because it is purely based on chemistry and dialogue without actually seeing each other.
---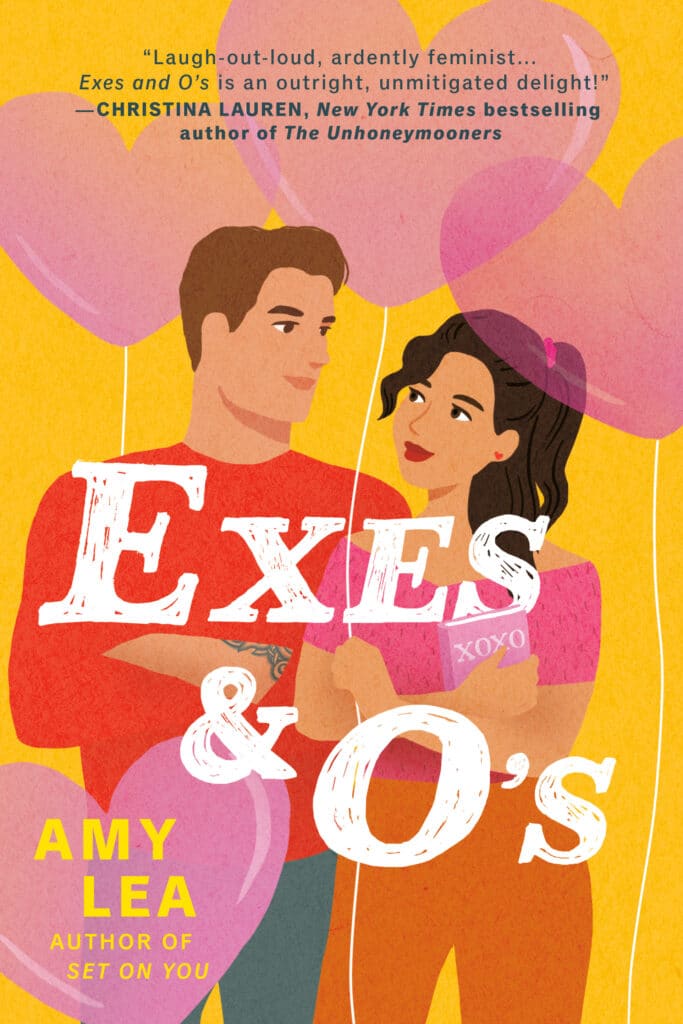 Exes & O's by Amy Lea
Genre: Romance
The story centers around Tara Chen. She has been dumped (a lot) and decides to revisit her ex's to find out what went wrong and get her second chance at love.
Read more reviews on the book index here
Buy this Book: Amazon
---
In EXES AND O'S, your protagonist Tara Chen is described as a 'stage-five clinger.' Can you tell readers what that means and how you found Tara's personality/voice?
Urban Dictionary defines Stage-five Clinger as: Someone that is likely to become overly attached, overly fast. Tara's voice was so much fun to develop. I took inspiration from all of the romcoms I've seen or read that feature "the crazy ex-girlfriend." Most of the time, these women are write-off characters that are only there to lead the hero to the level-headed, "cool girl" heroine. I decided to dig a little deeper and question who this "crazy ex" could be and what she might be about. It came super naturally from there to develop Tara as a full person. As a total romance nerd, developing that passion of hers came naturally to me. She's also a girl's girl through and through who puts her friendships and relationships with all the people in her life first.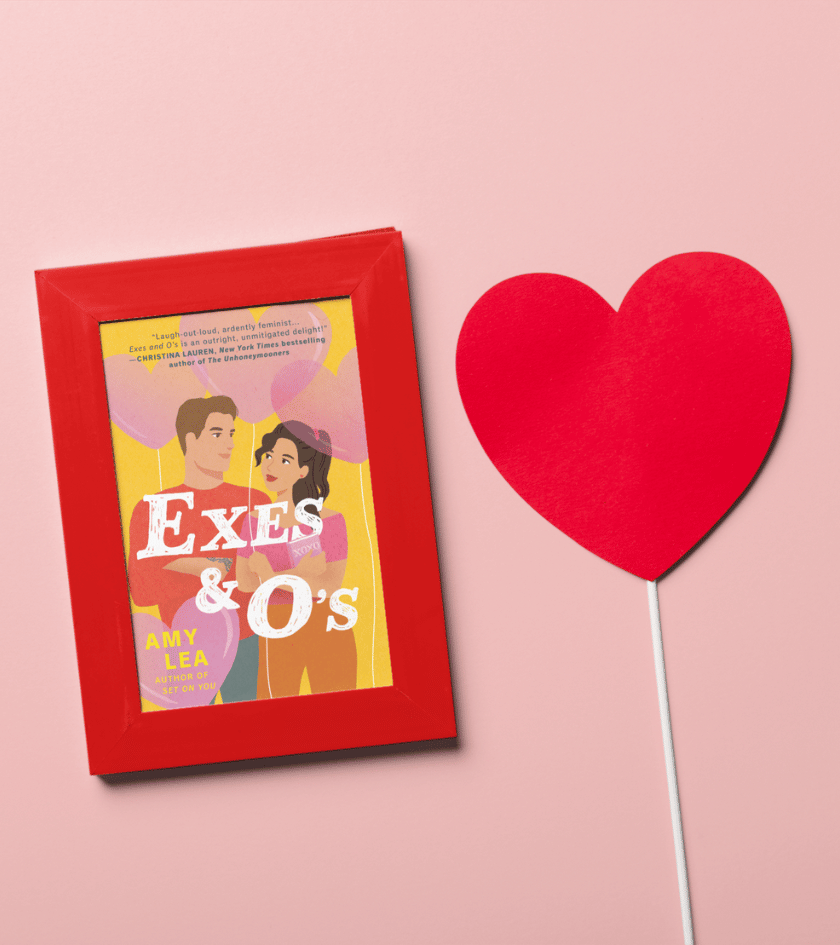 The cover is great! Were you involved in the design process, and was your goal to make a fun Valentine's Day cover theme?
Thank you so much for saying that! Berkley (my publisher) has been fantastic in allowing me to take part in the cover design process for all my books. In the beginning stages, I always share a document with my team that includes the physical inspiration for the characters, their clothing, and the overall aesthetic and themes within the book. I knew this cover, in particular, had to be bright and fun, like SET ON YOU, but also scream "ROMANCE." Since Valentine's Day and hearts are such a symbol within the book, I really wanted to showcase this front and center.
Now, I'm curious whether you have always wanted to be an author. What did your writing and publishing journey look like?
I've written fiction since I was old enough to write full sentences in crayon. As a pre-teen, I'd sit for hours on my family desktop, secretly writing angsty teen love triangle romances. But even more so, I was also an avid reader.
I never thought about pursuing being an author until my obsession with contemporary romances heightened in adulthood. I could no longer ignore that gnawing urge to give someone an escape like my favorite books gave me. I missed writing fiction, which I hadn't done in years, aside from crafting scenarios in my head. So, one day, I opened up that terrifying blank Word Document and began to type.
Authors like Christina Lauren, Jenny Han, and Helen Hoang inspired me to write my own books. Once I finished my first draft, I sat on it and decided to write another! With a little practice, I finally got the idea for SET ON YOU, which was ultimately the novel that got me agent representation and my very first book deal. J
Tell us about what you're working on next!
I'm always working on a bunch of things! But soon, I'll be working on developmental edits for Mel's book, THE CATCH, which is a mashup of WHILE YOU WERE SLEEPING and THE PROPOSAL. It's fake dating, and a city girl meets a small coastal Canadian village. It's coming out in winter 2024, but you can have a sneak peek of the excerpt in the back of EXES AND O'S. 😉
Before I let you go, where can readers find you on social media?
I can be found at @amyleabooks on Instagram (my main platform), Facebook, and TikTok!
About the Author
Amy Lea is an Asian Canadian government analyst who runs the Bookstagram account @amyleabooks, where she promotes and reviews contemporary romance novels. Set on You is her debut novel. Learn more online at www.amyleabooks.com.
Thank you for joining me Amy! If you have questions comment below!