I'm back with year 2 of my Book Club List of 2023, and I couldn't be more excited. I launched my book club due to the high demand and messages online. As I said last year, I was hesitant about the new endeavor because all book clubs had strict rules. It is why I decided when I decided to launch my book club. We'd read books at our own pace throughout the month. I do monthly polls for book club picks, and I have an exclusive book club in Geneva where fellow bookish besties can join in and chat all month long!
As I mentioned in my Book Club Picks 2022, I knew four things.
I didn't want to stick to just one genre throughout the year.
I wanted every bookish bestie in my community to suggest books we should read.
Everyone and anyone could join.
We would be able to read books at our own pace, and it was totally fine if the book of the month wasn't for you.
Once I figured out the fundamentals, we were off for a year of fun reads. I'm very excited to start another year of my book club! My genres range from thrillers to romance to YA to women's fiction and more. Every genre is welcome, and the more colorful the characters and plot, the better!
Be sure to comment below any book suggestions you've read!
The 2022 HeyitsCarlyRae Book Club List
January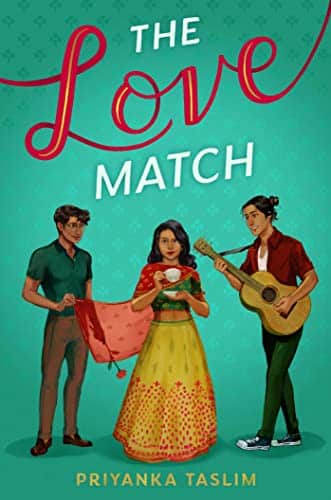 The Love Match by Priyanka Taslim
Genre: YA/ YA Romance
Zahra Khan is basically a Bangladeshi princess. But that doesn't seem to matter for Zahra in New Jersey. She has to work at her family's tea shop in order to save money for college. She meets Harun Emon, who she is set up with by her mother. Harun is everything her mother wants for her daughter. He's rich and handsome, but he's too stuffy for Zahra's taste. However, she starts to develop feelings for Nayim Aktar, the new dishwasher at the tea shop.
When Zahra learns that Harun doesn't feel things for her either, they scheme together to sabotage their parent's planned union. But plans are not always that simple, and Zahra will soon have to figure out how to tell the truth to her parents and herself.
Read the full review of The Love Match here.
Buy this Book: Amazon | Books-a-million | Barnes & Noble | Audible
February
Secretly Yours by Tessa Bailey
Genre: Romance
When Hallie Welch was fourteen-years-old, she had a crush on Julian Vos and nearly kissed him at his family's winery. Years later, Julian is back in the Napa town, and Hallie is working on overhauling the gardens. But the guy she once knew is nothing like she remembers. He's grumpy and definitely the complete opposite of Hallie. But after a night of drinking too much wine, she writes a secret admirer letter to Julian and leaves it for him. Only when she wakes up, she instantly regrets what she wrote.
Meanwhile, Julian plans to write a book and has taken time off from his job. But Hallie is starting to distract him as she's there when he looks out his window. He shouldn't want anything to do with her since she's not his type. But Hallie consumes his thoughts until he gets a letter from a secret admirer…
Full Review coming soon.
Buy this Book: Amazon | Books-a-million | Barnes & Noble | Audible