This post may contain affiliate links, which means I may receive a small commission, at no cost to you, if you make a purchase through a link!
Calgary readers and writers festival reborn for 2020

The popular When Words Collide festival has been reinvented as an online event for the pandemic-affected summer of 2020.
The 2020 edition of the Calgary festival for readers and writers was cancelled when the Alberta government banned indoor gatherings of 15+ people until the end of summer due to the novel coronavirus pandemic. Since then, organizers have been hard at work to develop an alternative.
When Words Collide is now pleased to announce a free, online version of WWC will be held August 14-16, 2020. Already, more than 65 hours of programming has been set.
So far, the weekend includes interactive webinar presentations, discussion panels and social activities. An online art show and merchants corner will run through the weekend. Other programming includes blue pencil and pitch sessions, book launches, readings and podcasts. The weekend will also feature the presentation of the Canadian Science Fiction and Fantasy Association's Aurora Awards.
Information is still evolving but some details, including a downloadable program guide, program descriptions and confirmed presenters can be found at the WWC website and will be updated over the next four weeks. Specifics for accessing the program streams will be available closer to the date.
The tenth anniversary celebration is re-scheduled to next summer with all 2020 featured guests confirmed to return for August 2021.
ABOUT WHEN WORDS COLLIDE:
When Words Collide is an annual non-profit festival modelled after the volunteer conventions popular in the Science Fiction and Fantasy communities. Nobody is paid for attending (though guests of honour have their expenses covered) and even the organizers buy passes to attend.
The festival is designed to bring readers and writers together in a celebration of the written word. Up to 10 tracks of programming, beginning at 1 PM on Friday August 14th and running through 5 PM Sunday August 16th. The festival offers informational, educational, and social activities covering a wide spectrum of literature including Mystery, Science Fiction, Fantasy, Romance, Historical, Literary, Script-writing, Poetry, Comics, and Non-fiction. Roughly 800 readers, writers, editors, publishers, agents, and artists attend with over a hundred presenters in our program.
Organizers and presenters alike volunteer their time and talents to make When Words Collide as accessible and varied as humanly possible. Here you can find out what is being developed for this year, to register for this year, to see what has happened in previous years, or to get involved in one of the largest literary events in Canada!
ABOUT CLIFFORD SAMUELS:  GUEST LIAISON WWC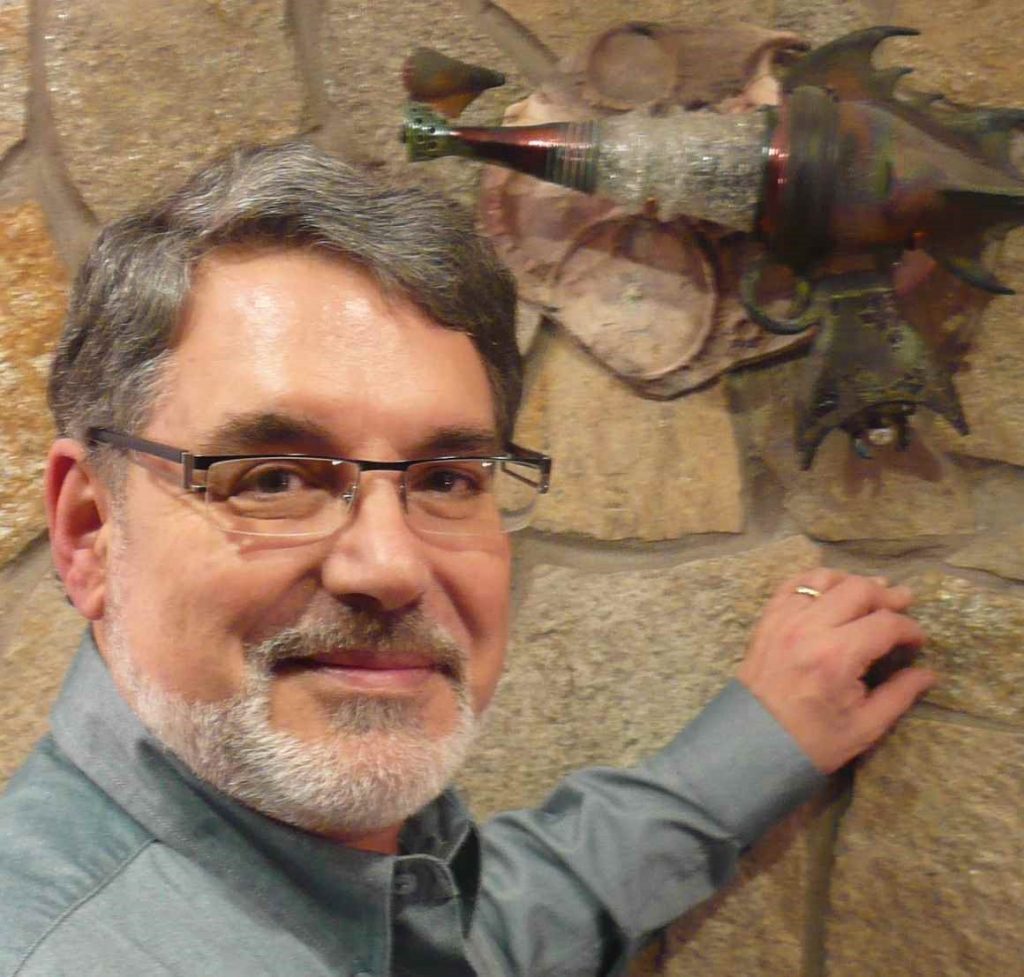 Organizer, reader and avid collector; are the best words to describe him. He has been collecting Science Fiction and Fantasy books for over 40 years with a collection in the thousands.
Since 1981 he has worked on almost every aspect of a convention and is currently guest liaison for When Words Collide in Calgary.  For the past 10 years he has been the Aurora Awards administrator for the Canadian Science Fiction and Fantasy Association (CSFFA).
To get further information about the When Words Collide Festival or request an interview with Clifford, please contact Mickey Mikkelson at Creative Edge Publicity: [email protected] 403.464.6925.
We look forward to the coverage!!
Want to get your press release featured? Contact me! Also, don't forget to check out my feature on Feedspot's Top 100 YA Book Blogs!