This post may contain affiliate links, which means I may receive a small commission, at no cost to you, if you make a purchase through a link!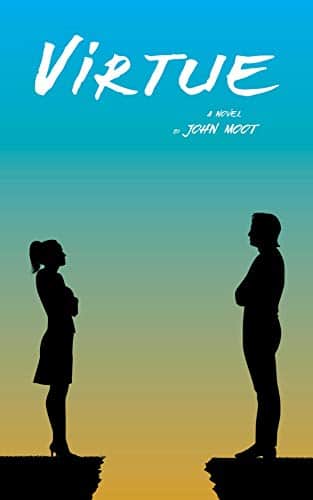 This is a story about reclaiming your life.
"Not that anyone stole mine. I just lost who I'd wanted to be." — From Virtue
Virtue explores the vulnerability and randomness of human existence through the lives of Tom and Hannah Holder, each of whom are grappling with midlife crises.
Scarred by an incident from his youth that broke up his family and left him estranged from his father, Tom has carried self-doubt, buried in a battered soul, his entire life. In the span of a few short months, Tom, now a philosophy professor, watches his adult life unravel as the college president tries to ruin his career, his wife Hannah threatens to leave him, his father is stricken with cancer, and he learns dark secrets about the past. Tom is forced to confront the person he's become, and now loathes, before having any chance to find a path back to his marriage, his academic integrity, and his estranged father.
Hannah feels the walls closing in on her. She is sick of being a stay-at-home mom marooned in a rural college town, her teenage daughter, Madison, is the subject of anti-LBGTQ bullying, and her teenage son, Dillon, is failing at school and having run-ins with the law. Hannah wants out of a life that has grown toxic to her family and to reclaim the person she once was—a confident professional woman. But her husband, seemingly unable to manage his myriad problems, now stands in the way.
As Tom and Hannah struggle to save their marriage, they test the limits of the power of redemption and cause us to question whether we can ever truly know ourselves, much less our loved ones.
Advance Praise for Virtue
"Moot writes with a succinct eloquence, creating a cast of psychologically plausible characters. . . [Virtue is] a carefully conceived and sharply written novel with characters that are impossible not to root for. A compelling family tale with convincing, psychologically perceptive writing." — Kirkus Reviews
"Well-written, deeply felt and very funny, John Moot's Virtue is a pleasure to read." — Dana Isaacson, acclaimed editor.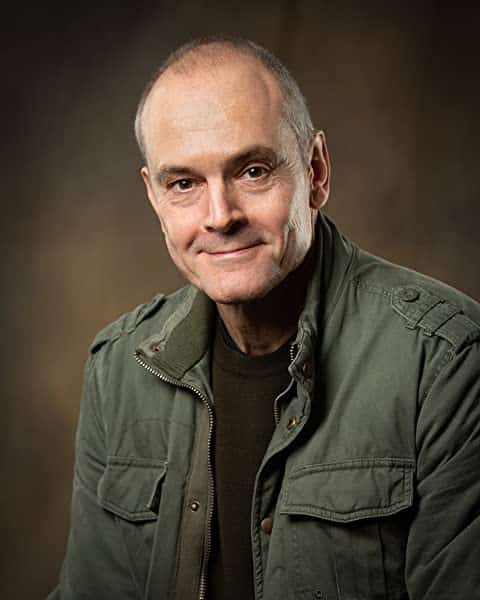 John Moot left his career in private law practice on the east coast in 2017 to join his sweetheart, Lara Skidmore, in Portland, Oregon, and pursue his dreams, including marrying her, writing fiction and helping people in need. Tragically, shortly after their marriage, Lara was stricken with cancer and died, but her undying love and inspiration drove him to write Virtue and dedicate it to her. He lives on Lake Oswego with his two dogs and works as a pro bono lawyer handling domestic violence cases.
Stay Connected With Author John Moot on: his website, Email: [email protected], Twitter, Instagram, Facebook, Goodreads, and Amazon.
Contact Kristen Ludwigsen for more information regarding Author John Moot at: [email protected]
Have you read this novel? Want to get your book feature? Contact me! Also, don't forget to check out my feature on Feedspot's Top 100 YA Book Blogs!
Note: I was provided a copy of this novel.