This post may contain affiliate links, which means I may receive a small commission, at no cost to you, if you make a purchase through a link!
Twins of Shadow by Abby Arthur is out now.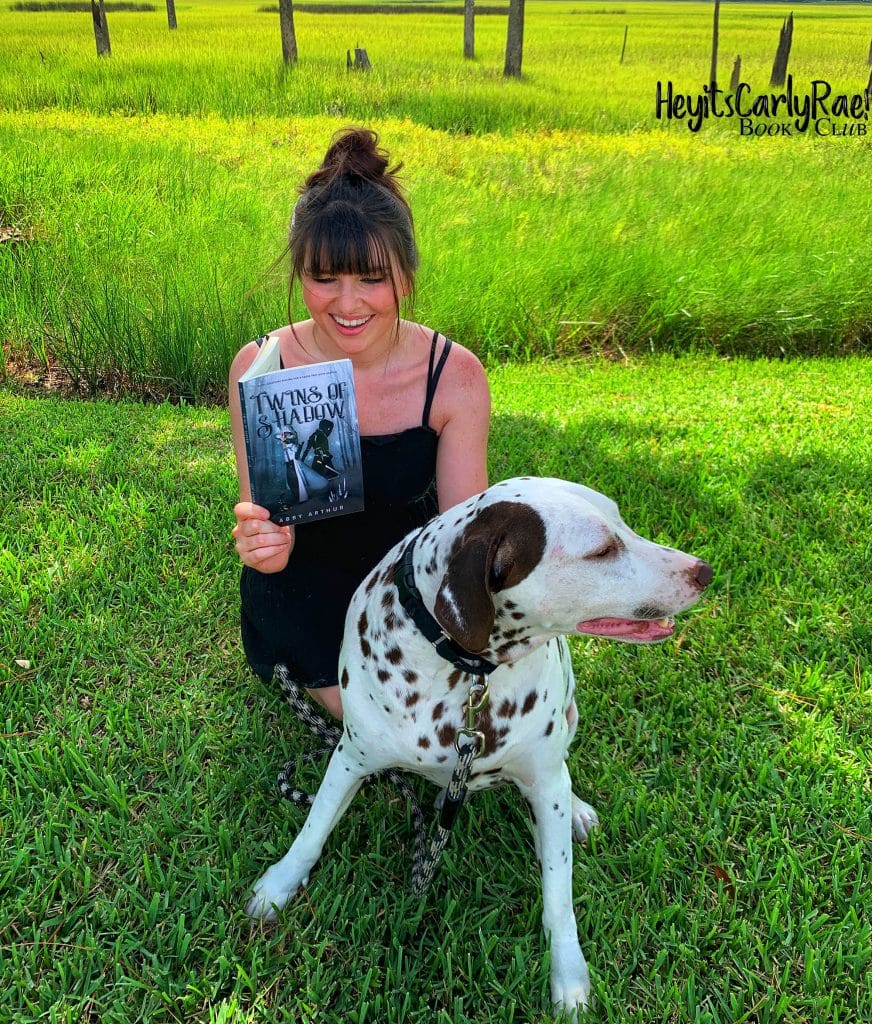 A crown prince and his twin brother are secretly skilled assassins…
…killing for a cause they both despise.
Bound to a dragon by a powerful spell, Tarrek and Albree are sent on their deadliest mission yet: Overcome an archangel, capture an innocent snake whisperer and smuggle him across foreign soil, alive. If they fail to comply with the spell's demand, it will drive them to insanity. Yet a deadlier force commands their attention when an ice-wielding slave trader freezes several civilians in a local village, ensnaring Albree's love interest in the process. Will the twins choose to complete their near-suicide mission or fight insanity to save innocent lives?
This is a perfect novella fantasy. I loved how it transitioned between the characters of Albree and Tarrek. The fantasy aspect was great too. I really enjoyed the concept of this story and how it centered around the brothers. My favorite part was definitely the ending because it made me want to read another book about Albree and Tarrek. If you want a fun, fantasy read, I recommend checking this out. Twins of Shadows held my interest until the very last page and did not disappoint.
Author Abby Arthur writes young adult fantasy in a fascinating modern world full of magic and adventure that lingers even after the last page. With over 20 years of writing experience, she loves giving readers an escape from reality and is constantly creating new stories. Her magic portal is located in small-town Iowa, protected by herself, her husband, and their son. Her first book is Twins of Shadow.
Abby Arthur is also doing an AMAZING giveaway! CLICK HERE to get a chance to get a FREE copy of Twins of Shadow along with 17 other YA Fantasy books! This is a giveaway you don't want to miss!
Get your copy on Amazon today AND enter her giveaway HERE! You can follow Author Abby Arthur on Instagram, Twitter, Pinterest, Facebook, and YouTube!
Have you read this novel? Want to get your book feature? Contact me! Also, don't forget to check out my feature on Feedspot's Top 100 YA Book Blogs!
Note: Author provided bio & blurb & author photo. I received this product for free for this paid feature, but the honest review is all mine.