This post may contain affiliate links, which means I may receive a small commission, at no cost to you, if you make a purchase through a link!
The Last Angel To Fall by Brian G. Walsh is here.
What if everything we've been taught about Good and Evil is a lie?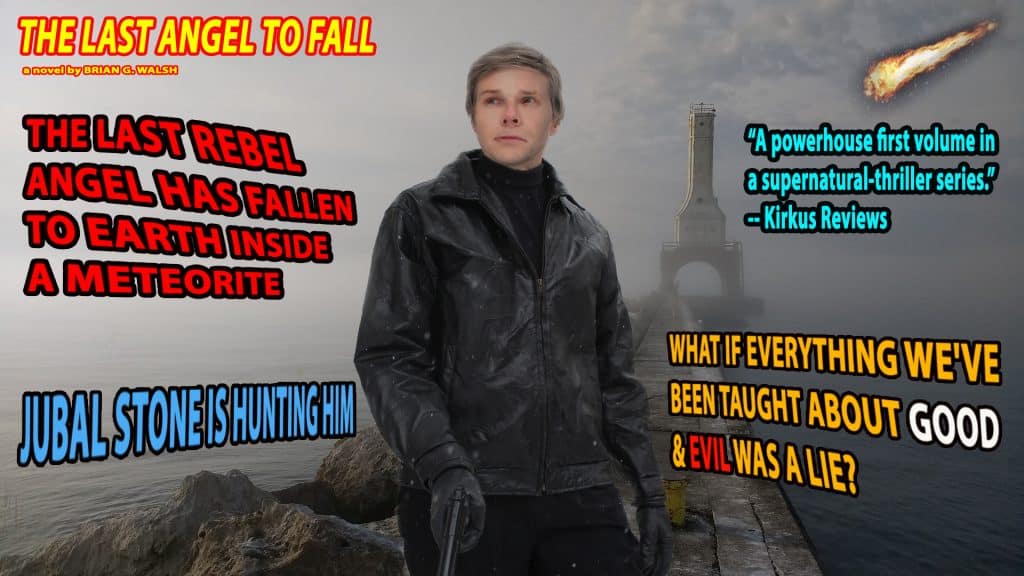 After 12 Federal Agents are murdered, Diplomatic Security Services Agent Jubal Stone is pulled from a desk assignment and plunged into a nightmare pursuit of a Fallen Angel who was imprisoned inside a meteorite that struck south-central Michigan.
Paired with his former mentor and tormentor, Jubal learns the sobering truth about a top-secret agreement between the State Department and the ruler of Hell, who demands the Fallen Angel be delivered to him immediately. Jubal is torn between duty and faith when he learns the disturbing reason Lucifer is desperate to have this Fallen Angel: he wants the latest intelligence from Heaven to help plan his next attack. This Fallen Angel has information that could help Lucifer win his war against God.
In war, the winner writes the history.
When his elusive prey goes on a killing spree, a beautiful and seductive 'Angel expert' joins Jubal's hunt, a woman who reminds him there are two sides to every story, and neither God nor the Devil are what they seem. A rogue CIA agent is also in pursuit, and he has a very different plan for the Fallen Angel.
While hunting the last rebel angel exiled from Heaven, Jubal uncovers a shocking conspiracy between the State Department and Lucifer – a cover up concealing the imminent end of the world. To make matters worse, Jubal learns that his teammates are keeping secrets from him – secrets that could get them all killed.
What is the surprising truth about the origin of Hell and how could it help save humanity? Jubal Stone is about to find out.
Kirkus Reviews calls The Last Angel To Fall "A powerhouse first volume in a supernatural thriller series."
You can get a copy of this novel on Amazon today!
Have you read this novel? Want to get your book feature? Contact me! Also, don't forget to check out my feature on Feedspot's Top 100 YA Book Blogs!
Note: information and photos were provided by author.