This post may contain affiliate links, which means I may receive a small commission, at no cost to you, if you make a purchase through a link!
Hex, Love, and Rock&Roll by Kat Turner press release is here!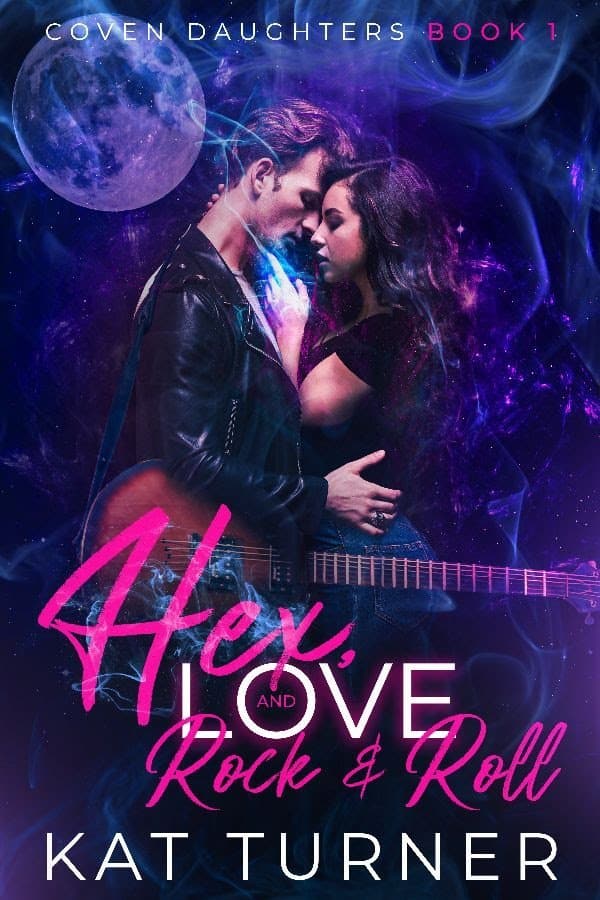 Kat Turner to Release Award-Winning Hex, Love, and Rock&Roll with City Owl Publishing
Louisville, Kentucky – When a money spell triggers Helen Schrader's latent powers, her lack of experience causes her to accidentally hex her celebrity crush, Brian Shepherd. As the spell turns deadly and with a power hungry dark magic cult closing in on them, Helen and Brian will have to fight an inconvenient attraction and find a way to break the curse, before Brian ends up the spells next casualty.
Multi-award winning Kat Turner's debut paranormal romance novel, "Hex, Love, and Rock&Roll," is set to release on September 15, 2020 with City Owl Publishing.
"Turner sets up a promising world that readers will be pleased to return to in subsequent installments. Paranormal fans should check this out." – Publisher's Weekly
Turner's latest release will be available at all major retailers as well as select indie bookstores upon release. Her availability is limited to virtual signings, cons, and interviews until the current national pandemic crisis is contained.
About the Book:
With a business skidding toward bankruptcy and a bone-dry bank account, Helen Schrader is willing to do the unthinkable. But what will happen when she hires a witch to cast a money spell?
When the spell sets in motion her own latent magic and her inexperience causes her to accidentally hex her celebrity crush, rocker Brian Shepherd, all that good fortune she hoped for flies out of the window.
Now, Helen and Brian struggle to break the curse and tackle their growing feelings for each other. Problem is, the harder they fall for each other, the deadlier the curse becomes.
But as a dark magic cult with an unquenchable thirst for power closes in on them, the couple will have to face more than just their inconvenient desire. With time running out and danger mounting, can they beat the hex before Brian becomes its next victim?
Publisher: City Owl Press (September 15, 2020)
Publication Date: September 15, 2020
Language: English
ASIN: B08FXRY5W8
ISBN: 9781648980091
Check it out here on Amazon: https://www.amazon.com/Love-Rock-Roll-Coven-Daughters-ebook/dp/B08FXRY5W8/
About the Author: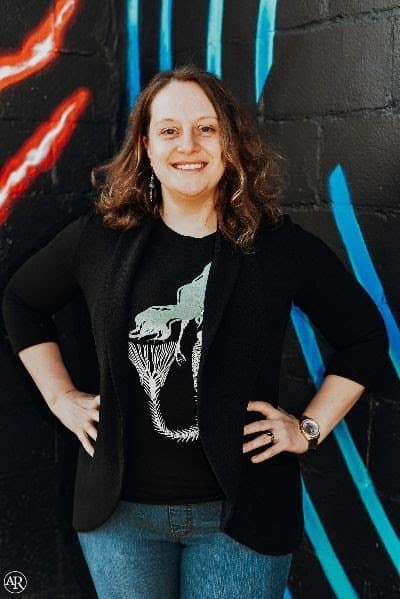 Kat Turner writes urban fantasy, paranormal and contemporary romance, and domestic suspense. A multi-award winning writer and a podcast junkie, she lives in Kentucky with her husband, son, two pet rats, and too many plants.
Want to connect? Check her out on her website https://katturnerauthor.com/ or on social media.
###
Excerpts:
Excerpt 1. The sight of a certain someone in the third row made his heart skip. Amidst the legion, Helen drew his stare. She hadn't hidden her face behind a cell phone, one of maybe five people in the front rows unobscured by a rectangular object and the ice-white flashes from its cyborg eye. An intriguing glimpse into her personality, how she'd chosen to appreciate the show unmediated.
What a face she had, inquisitive eyes the color of a fine bourbon and smooth skin undamaged by tanning. Her thick, tousled hair and sexy body also pleased his gaze, but qualities more profound than her physical features compelled him.
Qualities more profound, even, than her intelligence and affinity for the exact sort of repartee and banter that kept his mind limber inspired his interest in her. Her personality traits, though, were a definite bonus. Fun, witty people fired him up and made him laugh.
Her assessment of "A Thousand Suns" laid him flat, but he'd managed not to lose his cool and blather this to her like some infatuated fool.
This book is a paranormal fantasy novel I could not put down. It had rock and roll with a mix of fantasy AND romance. Is there truly any better combination in a paranormal novel? Author Kat Turner developed the character of Helen throughout the book, which was another plus. I recommend reading this book. There were just enough plot twists to keep you turning the pages until the very end. Well done, Kat Turner!
Want to get your book feature? Contact me! Also, don't forget to check out my feature on Feedspot's Top 100 YA Book Blogs!
Note: information was provided by her blog tour promotions expect for my review.